Sea of Thieves is removing the "Death Tax" from its next update following fan backlash
Rare is scrapping the idea of a "Death Tax" from Sea of Thieves, which would have had players paying a small amount of gold to respawn after dying, following community feedback.
The tax was previously teased for the game's next big update with the cost of the tax being determined on how the player died. The stupider the death, the more money they would have had to pay.
Gold is easy to find in the game but gaining a lot of it over time is difficult and time consuming. Some chests only give 100 gold pieces to a player when successfully delivered, so it is hard to buy expensive cosmetic items without grinding in-game for hours.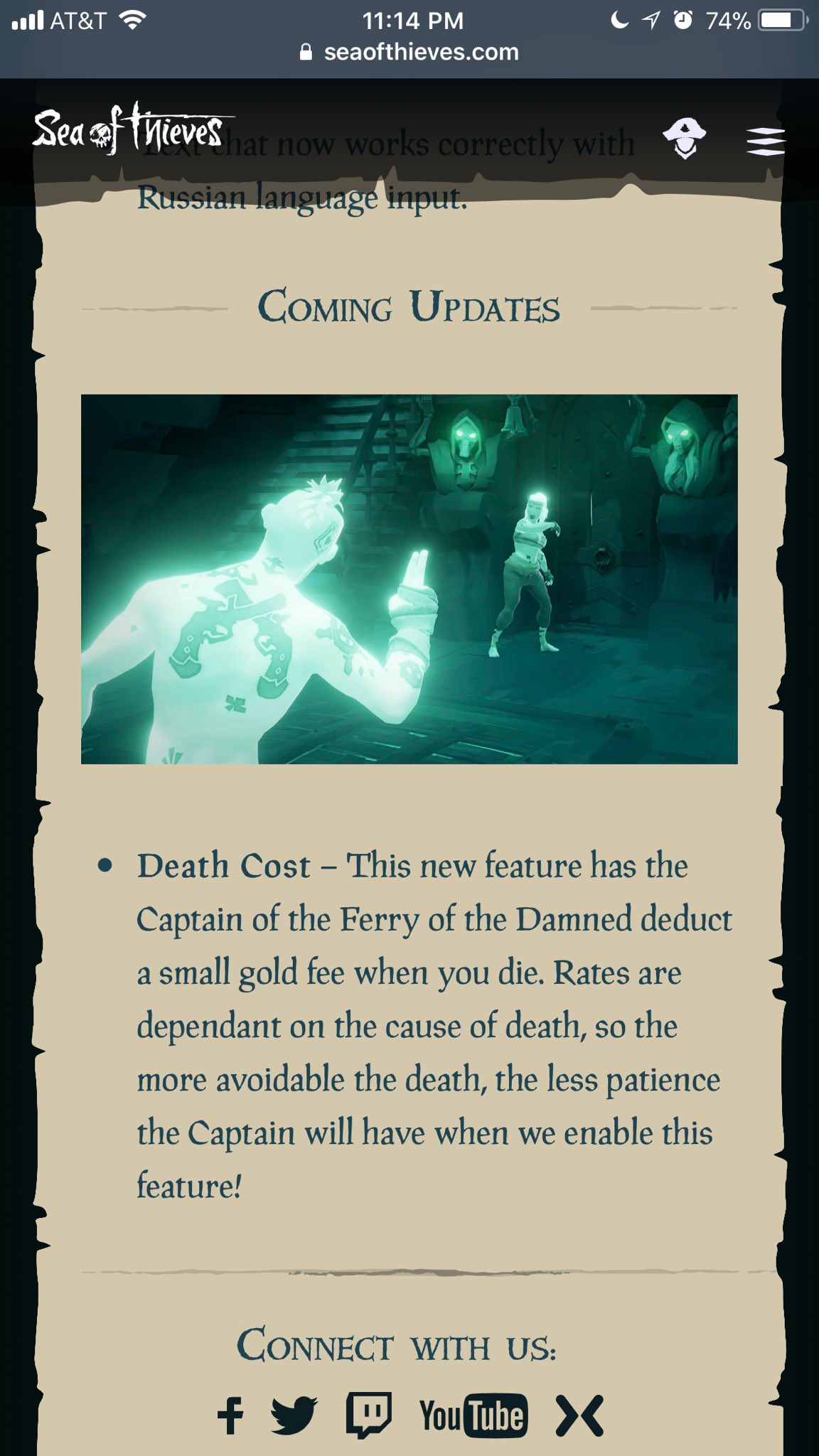 This isn't the first time that Rare have had to act on player backlash, however. In the short week since the game was first released, players have been worried about the lack of cosmetic items and content in the base game. This led Sea of Thieves executive producer Joe Neate to tell IGN that the game has always been intended as a "a game that grows and evolves, and we will release new cosmetic options ongoing as part of that."
Not much is known about Rare's future plans after the next update but additional maps for the game were found in a datamine in January, hinting to the possible inclusion of new locations to explore in the future.
The datamine also discovered new instruments, stores, and NPCs that were not part of the official release.