Stern Pinball's Star Wars Table Getting Beautiful Comic Book Redesign
The team at Stern Pinball has been on a roll lately with its pinball designs, but one standout is Star Wars. It pays homage to the film trilogy that started it all for the franchise. And now, just in time for New York Comic-Con, Stern has a new redesign of the table, using classic comic book art.
Put together by Randy Martinez, who's worked on several cartoons and Star Wars Kids Magazine over the years. He provided vital art for the table, which you can view in the images below. As fans can see, this includes both a neat new backglass design, along with a redesigned table and side art layouts.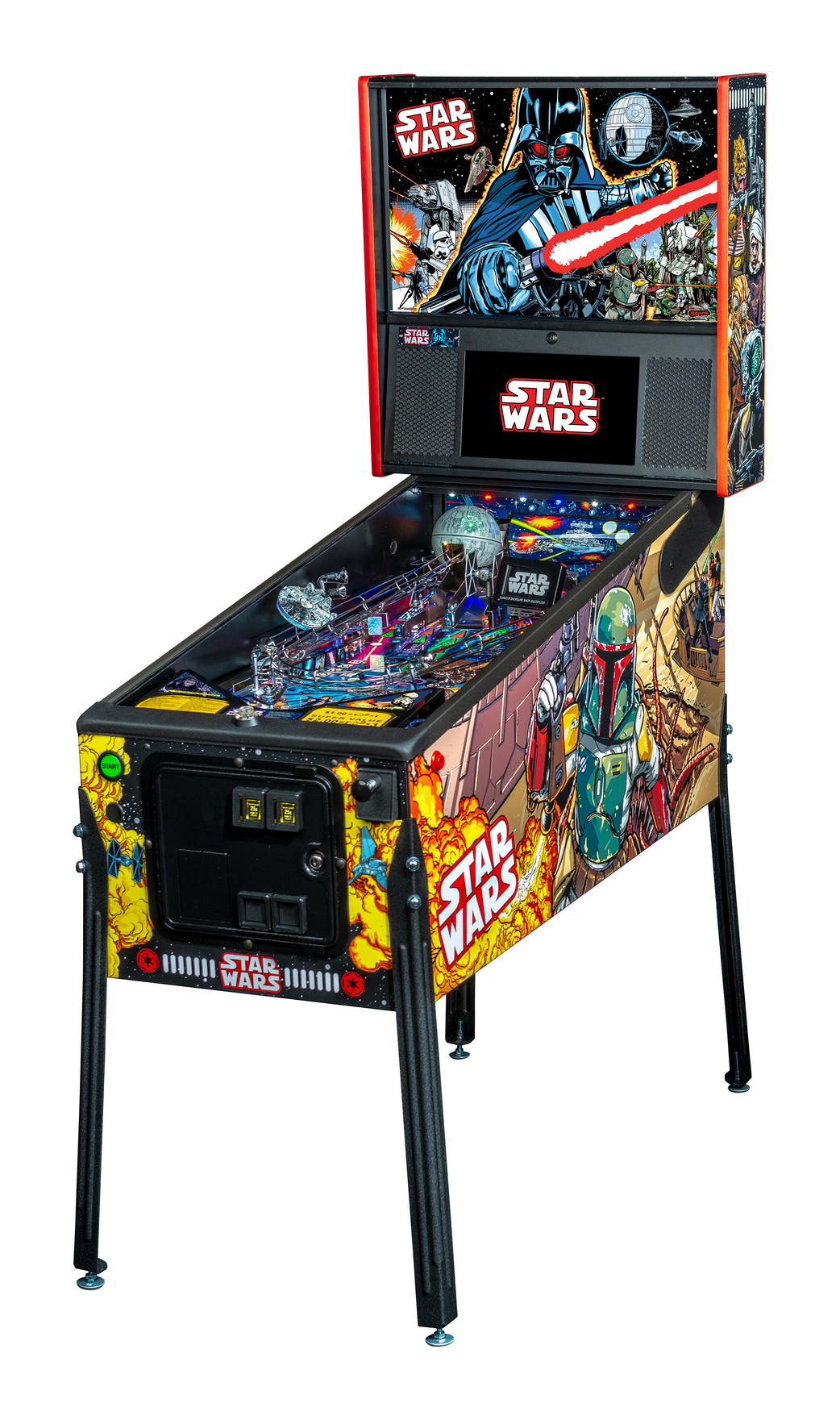 "Fans of both pinball and Star Wars will be impressed by this hand-drawn comic artwork. It is stunning and captures everything a true Star Wars fan could ever want in their pinball machine," said Gary Stern, Chairman, and CEO of Stern Pinball, Inc.
The game still includes the same table design as the original game, but this is something put together with comic devotees in mind. And it does provide a neat little flair for the game, though some may prefer the classic Star Wars live-action set-up. No matter which way you go, this is a fun pinball to play either at home or in your local arcade.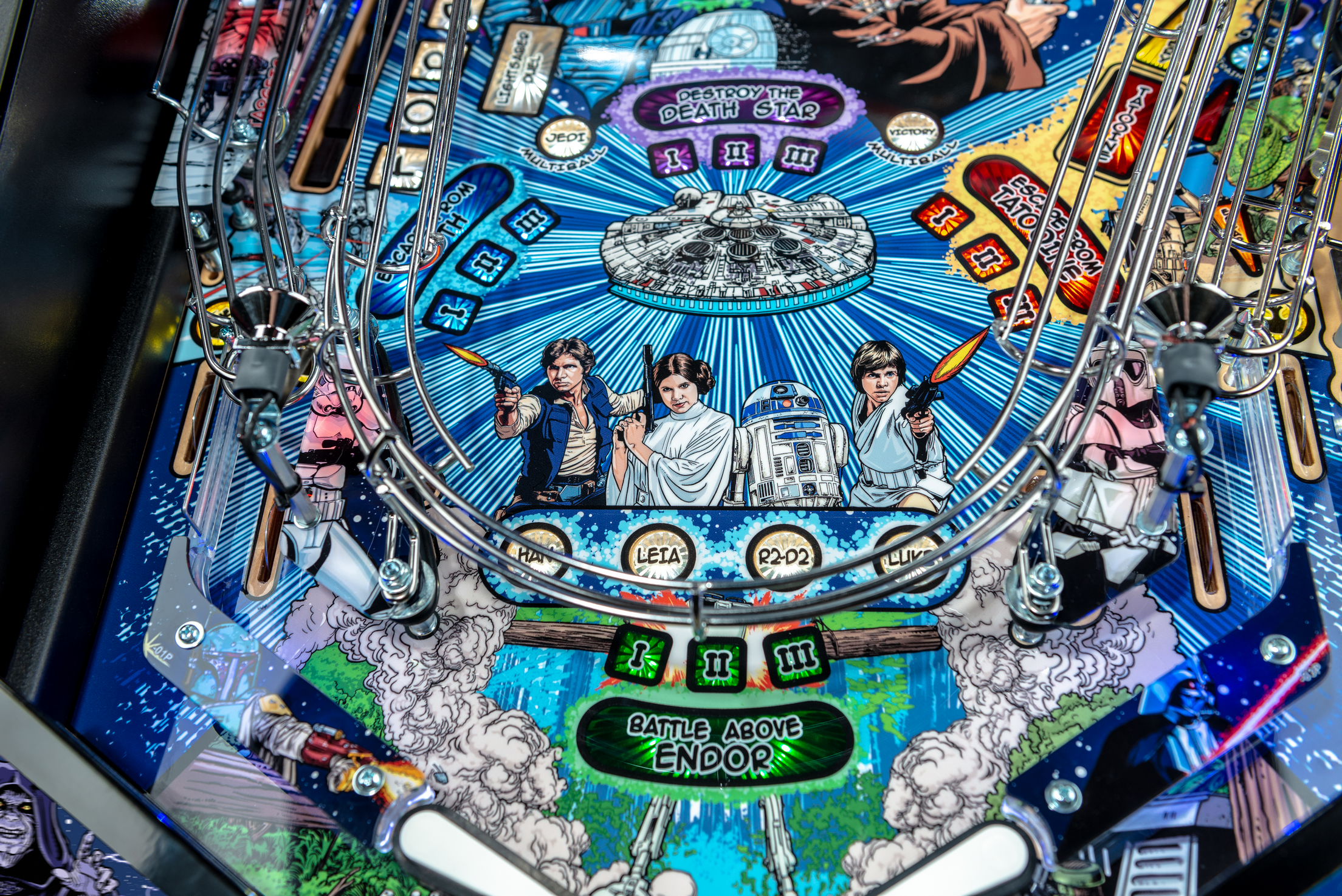 There are both Pro and Premium tables available for purchase, starting at $7,599. Sure, they may not be cheap, but to Star Wars fans, they're just the, ahem, Force they need for their game room.
Learn more about the pinball, and where to order it, on the official Stern Pinball page.