Steam Curator Update May Be Linked to New UI, Steam Users Suggest
Last summer, Valve teased an update to Steam's UI, promising an "overall UI refresh" that streamlines gaming on the distribution platform. Now Redditors on the subreddit r/Steam are debating whether the UI will mirror a new Steam Curator update that streamlines the website's curation process.
Over on r/Steam, user WannaBeVenus linked to a page for Denuvo Games, a Steam Curator listing designed specifically to warn players about games with Denuvo DRM. The curator page has a sleek and minimalist design that differs from the layout previously used in 2017. Rolled out in mid-December, the new look is not just refined, it breaks from the current UI used on the Steam store. While certainly not radically different, it looks, feels, and behaves in a new way.
Exploring the Steam Curator section reveals other curators' pages have also been changed with the streamlined look. The Anime 1.0 curator page has a new look, as does TotalBiscuit's Cynical Brit Gaming. Check out a back-to-back comparison between CynicalBritGaming's page on Dec. 11, 2017 versus January 2018.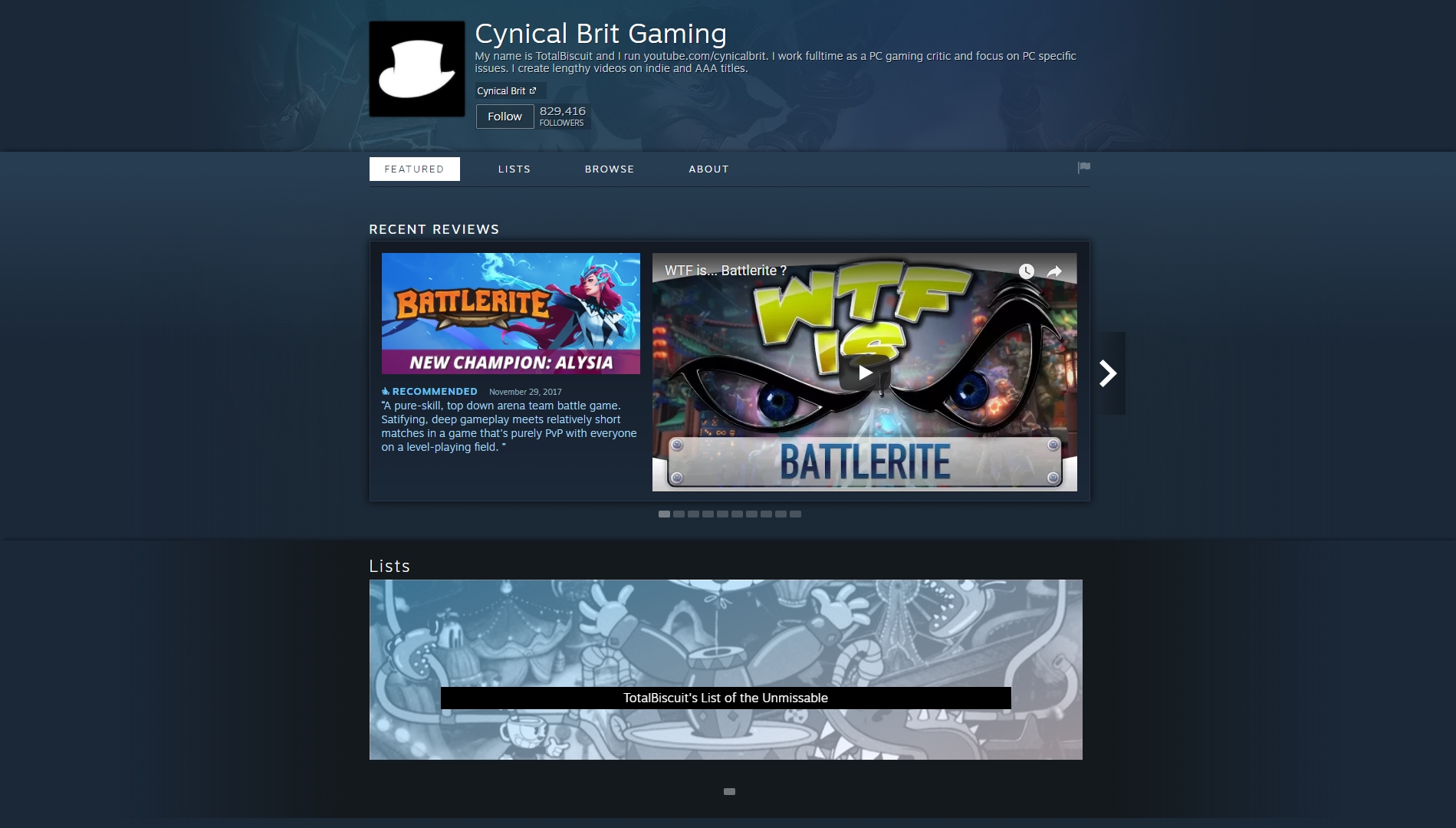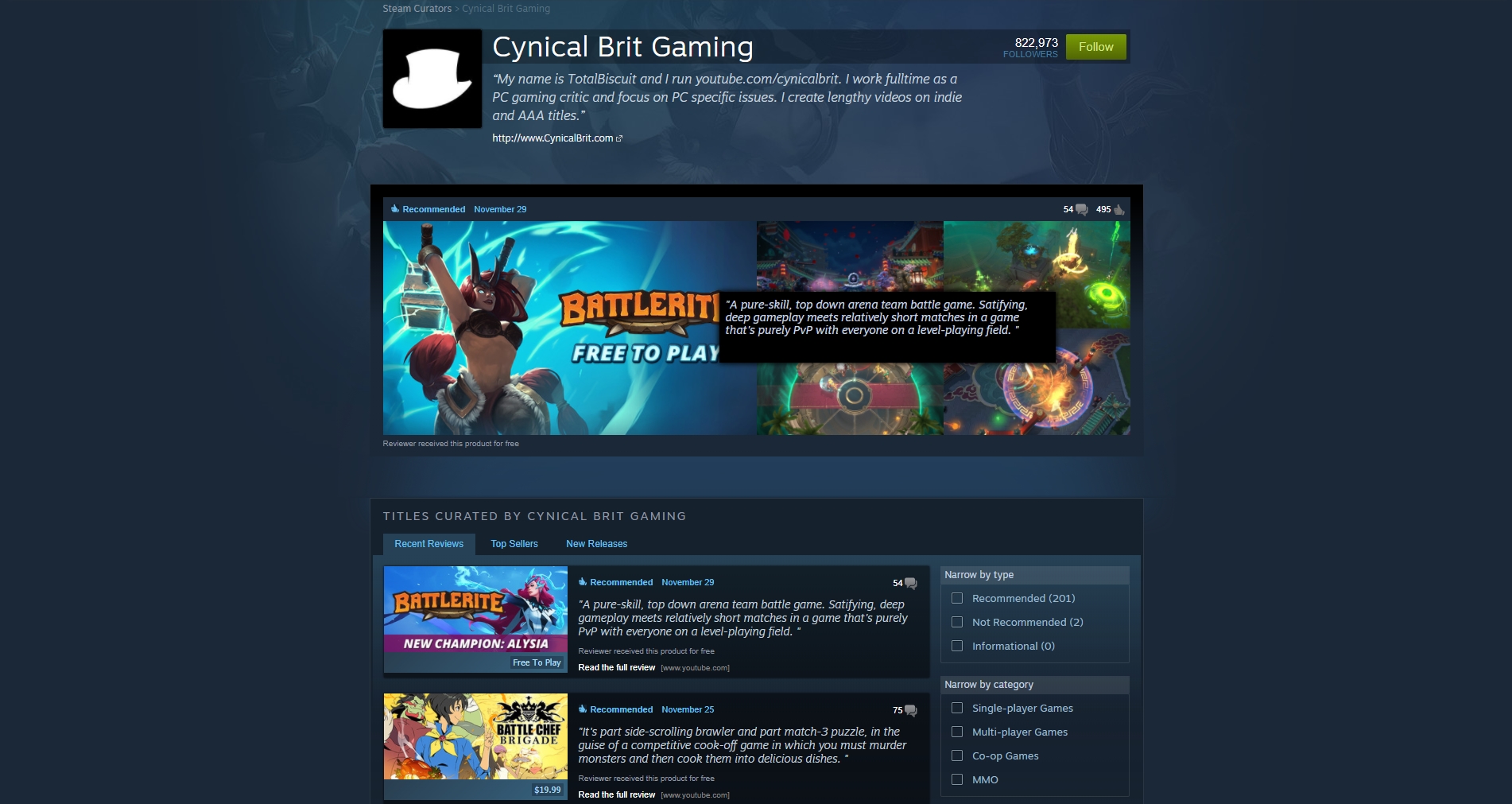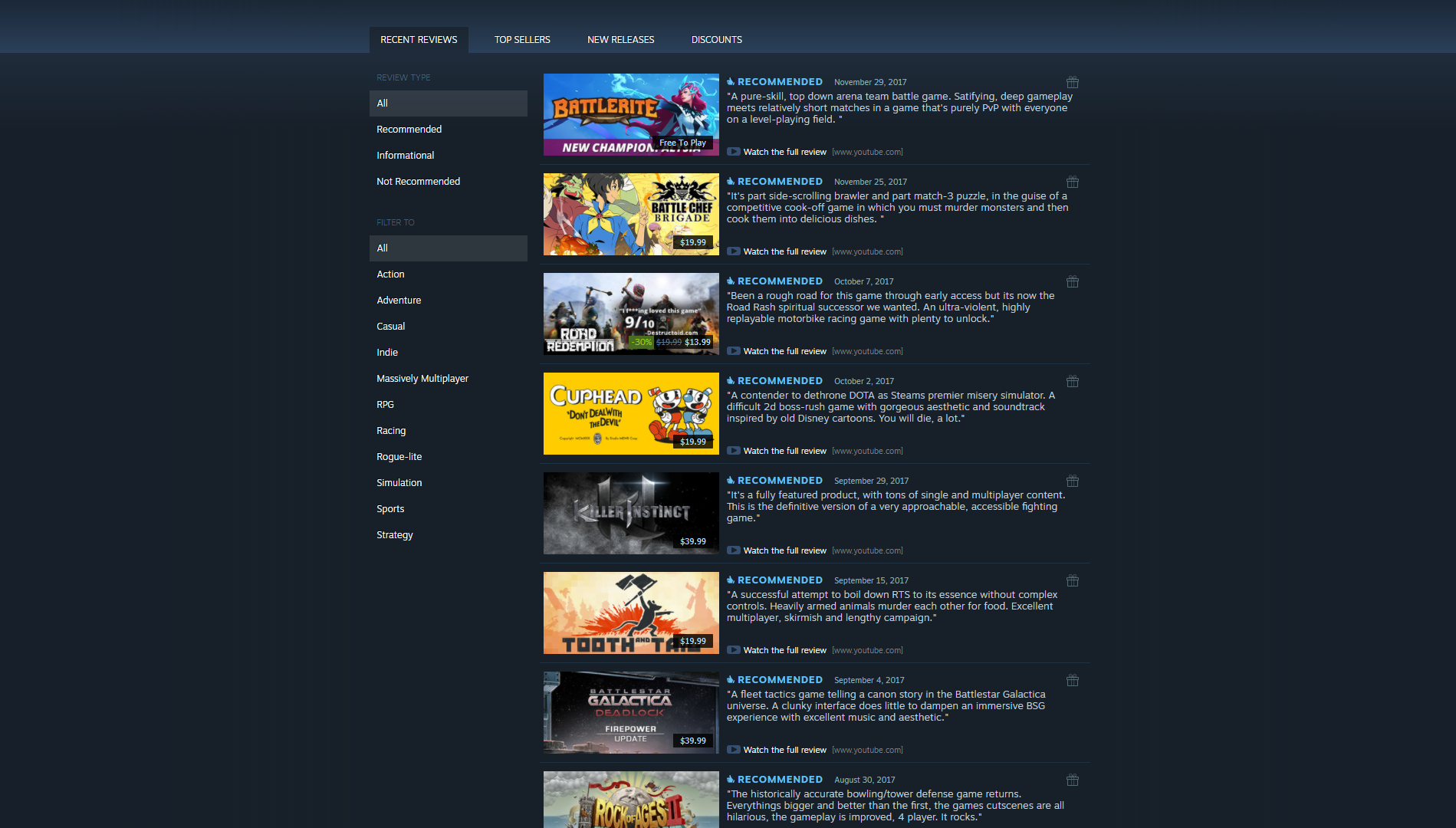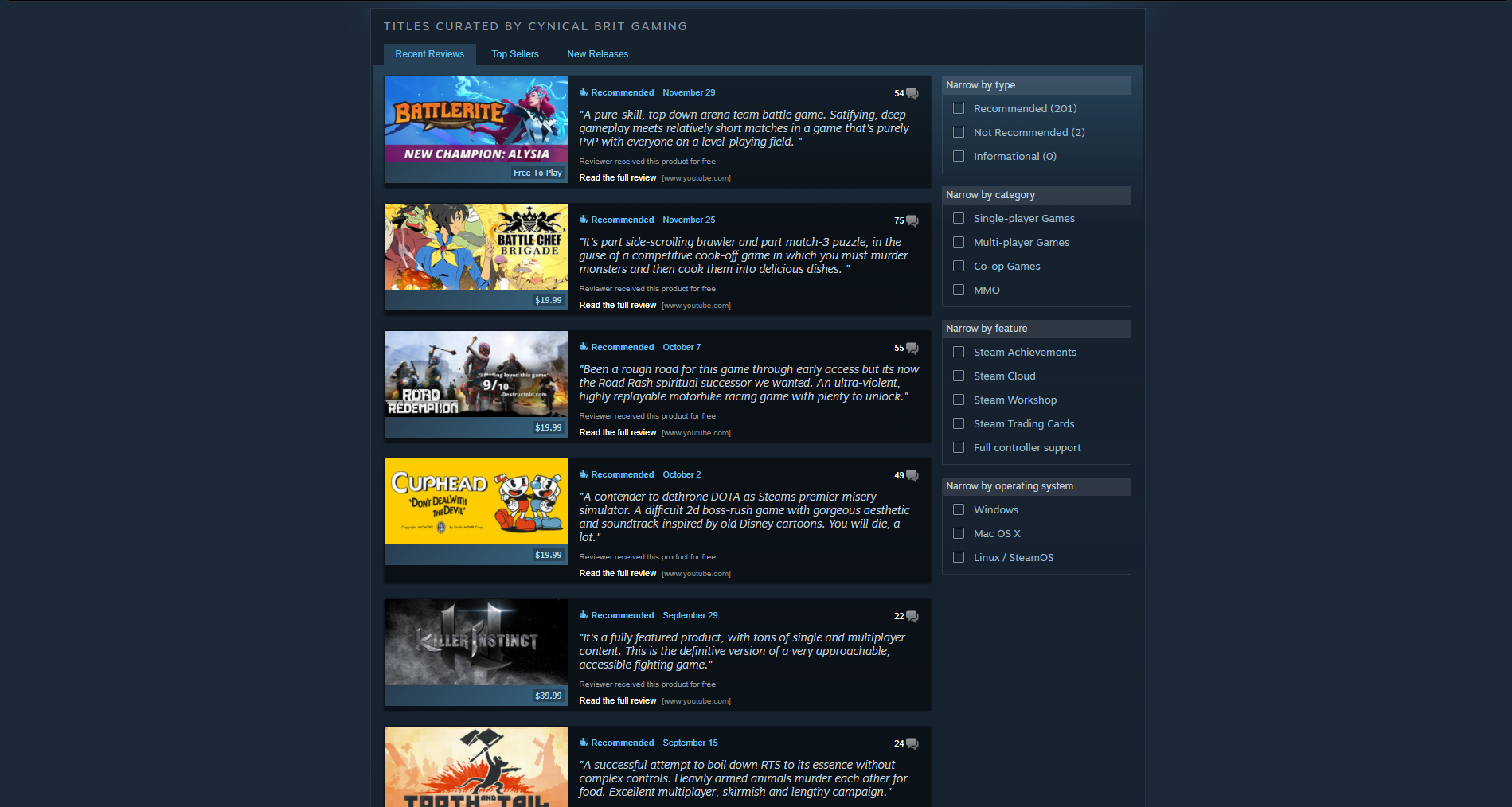 The new UI change may have less to do with Steam's UI update and more to do with Steam's Curator Update, however. By Dec. 12, TotalBiscuit's curator page was changed over to the new look, which coincides with the public unveiling of the Steam Curators Update, after parts began rolling out during early December.
Meanwhile, the UI update itself is still in development. Valve's Alden Kroll, a product designer with the company, confirmed earlier this month it's still being worked on. And what appears to be internal mock-ups were accidentally published in a February Steam client update last year, and they depict Steam's look for the new client with a slightly different tone from the Steam Curator's UI.
Still, it doesn't make much sense for Valve to publish a new UI and then proceed to redo the entire platform's look once the final UI rehaul is out. So for now, the Steam Curator Update's UI change may be a clue as to where Steam is headed next. Check back over the year as more news develops.