Streets of Rage 4 Officially Revealed
While Cyberpunk 2077 may have been the big news of the day, another game was revealed today.
Streets of Rage 4
Publisher Dotemu along with developers from Lizardcube and Guard Crush Games released a trailer featuring Streets of Rage 4.
Streets of Rage 4 will be a continuation of the classic arcade brawler everyone loved from Sega. The series' frontrunners of Axel Stone and Blaze Fielding make a return to cleaning the streets against a new foe. You can fight on the mean streets with a friend or go at it solo. It will be interesting if other characters such as Max, Adam Hunter, and his brother Skate will be available to play as well.
While it looks like the same henchman from previous Streets of Rage titles has returned we may be getting a new endgame boss that isn't Mr. X. Could the mysterious lady at the end of the trailer be the new antagonist? No one knows for sure, but I hope she is.
Along with a new enemy, the main characters Axel and Blaze come with a new modern look while still holding true to the roots of Streets of Rage. The characters may look different, but the action is going to be same, and Axel's iconic Grand Upper move is finally coming back to video games after being away for so long.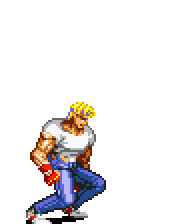 A release date has not been announced for Streets of Rage 4 at this time, but getting a reveal trailer for a beloved classic series makes this gamer a lot happier.