The Incredibles are apparently getting a Lego game
Are you looking forward to seeing The Incredibles 2 this summer? It looks like you might have a lot more than that to get excited for, if you're into Disney and Pixar flicks. It appears that a Lego game based on the franchise is coming soon as well, based on findings by The Brick Fan, a Lego fanzine. 
The Brick Fan uncovered an interesting tidbit on some Lego Juniors Incredibles 2 Lego sets, which basically confirms that we'll be seeing a Lego game based on the family. The teaser reveals Lego The Incredibles as a new release coming later this year to both PC and consoles, including the Nintendo Switch.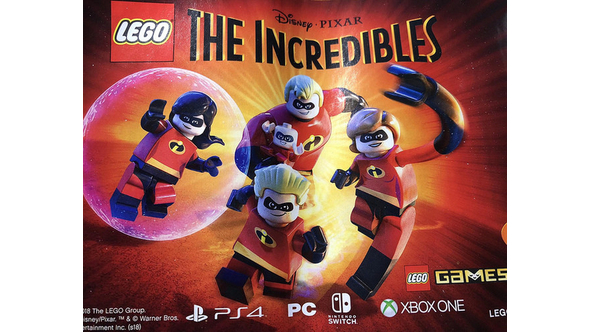 This will be The Incredibles' first Lego outing, as the first movie didn't get that luxury. With that in mind, especially since The Incredibles 2 is on the way to theaters, there's no indication as to whether the new release will include both movies or if it'll focus exclusively on the new one. All we really know from the teaser image is that TT Games is still handling development. 
Hopefully we'll learn more about the upcoming game from any official announcements coming down the pipeline.