Two new operators teased with Operation Grim Sky, Rainbow Six's next expansion
Operation Grim Sky, Rainbow Six Siege's next expansion in Season Three, is on the way, according to Ubisoft's site.
Grim Sky, or GSUTR, is Rainbow's Urban Tactical Response Team, and since it's a select group among Rainbow as a whole, that means these operators don't have to be from the same nation. The last time Ubisoft did something like this was for Operation Outbreak last spring. Operators Finka and Lion were added, with the former being Russian and the latter being French.
Just like Outbreak, the two new operators in this expansion hail from different regions. The first will be a defender from Great Britain, and the second is an attacker from the United States. The announcement didn't share much information about the pair, aside from a little bit of their backstory.
The American attacker is an expert in tactical operations, and the British defender is an expert on mob behavior and snatch-squad tactics. According to the announcement, she "won't tolerate any nonsense."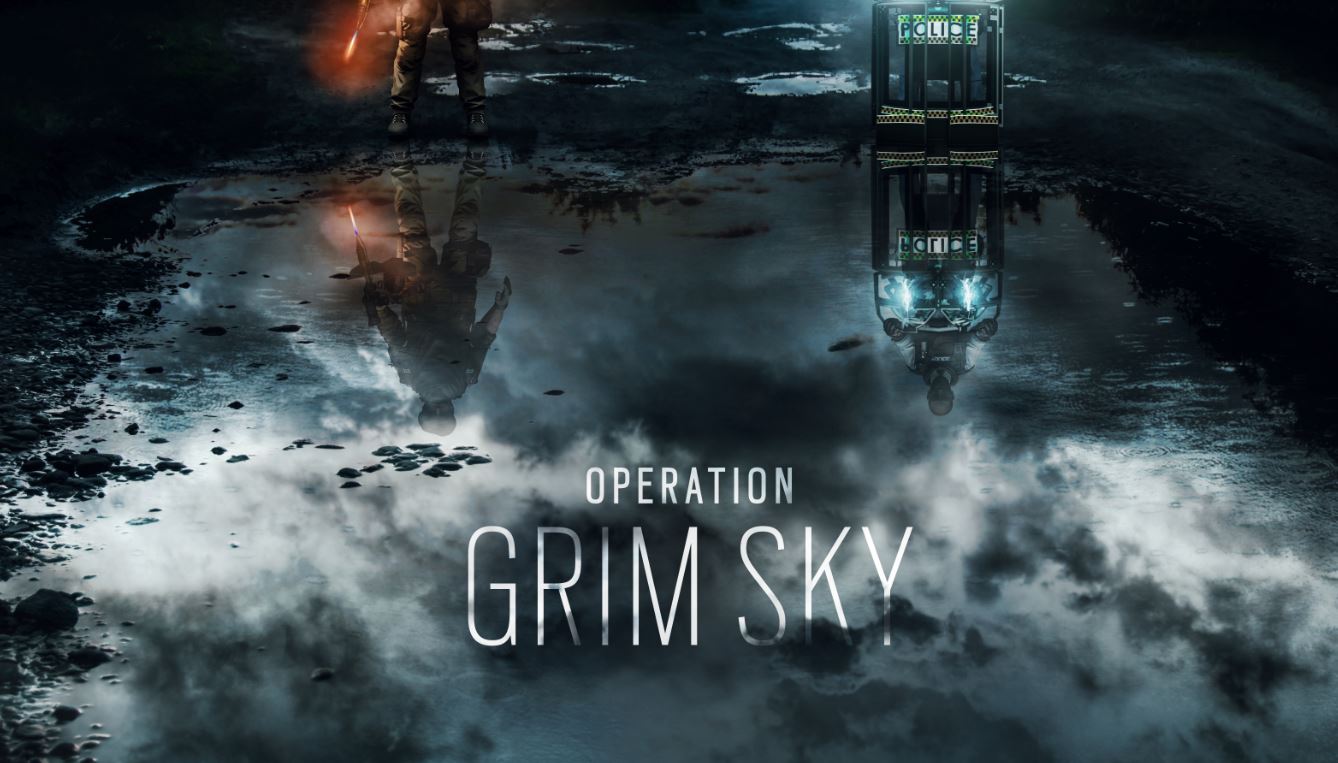 Even though Ubisoft was slim on details, we can still discern key traits of each operator. The one with a tie and a receding hairline is probably the American attacker. Oh, and if you couldn't tell, that's a shield he's holding, which means Blitz, Montagne, and Fuze are about to make a new friend.
The other must be the British defender, we can see that she at least is carrying some sort of blowtorch device in her right hand. Maybe she'll be able to cut little murder-holes in metal reinforcements. If so, she'd definitely be a meta-changer. Mira who?
Ubisoft will fully reveal each operator during the Six Major from August 17 to 19 on the game's official Twitch channel.