Walmart leaks Team Sonic Racing info and screenshots ahead of official announcement
News of the latest addition to the Sonic racing series, Team Sonic Racing, has been leaked by a retailer ahead of its official formal announcement. 
Walmart posted several screenshots as well as a full information sheet about the game on a Nintendo Switch listing, confirming a game that had only been rumored prior to the leak. Sega originally teased that it had been working on a new Sonic racing game when it revealed Sonic Mania Plus back in March, and now we know a whole lot more about the game.  
The new racer will feature 15 playable characters spread across three different types. These include Speed, Technique, and Power classes, though we don't yet know which character will belong to which class yet. It'll combine "arcade and fast-paced competitive style" racing, which means it should feel a lot like the previous Sonic-themed racers in the past.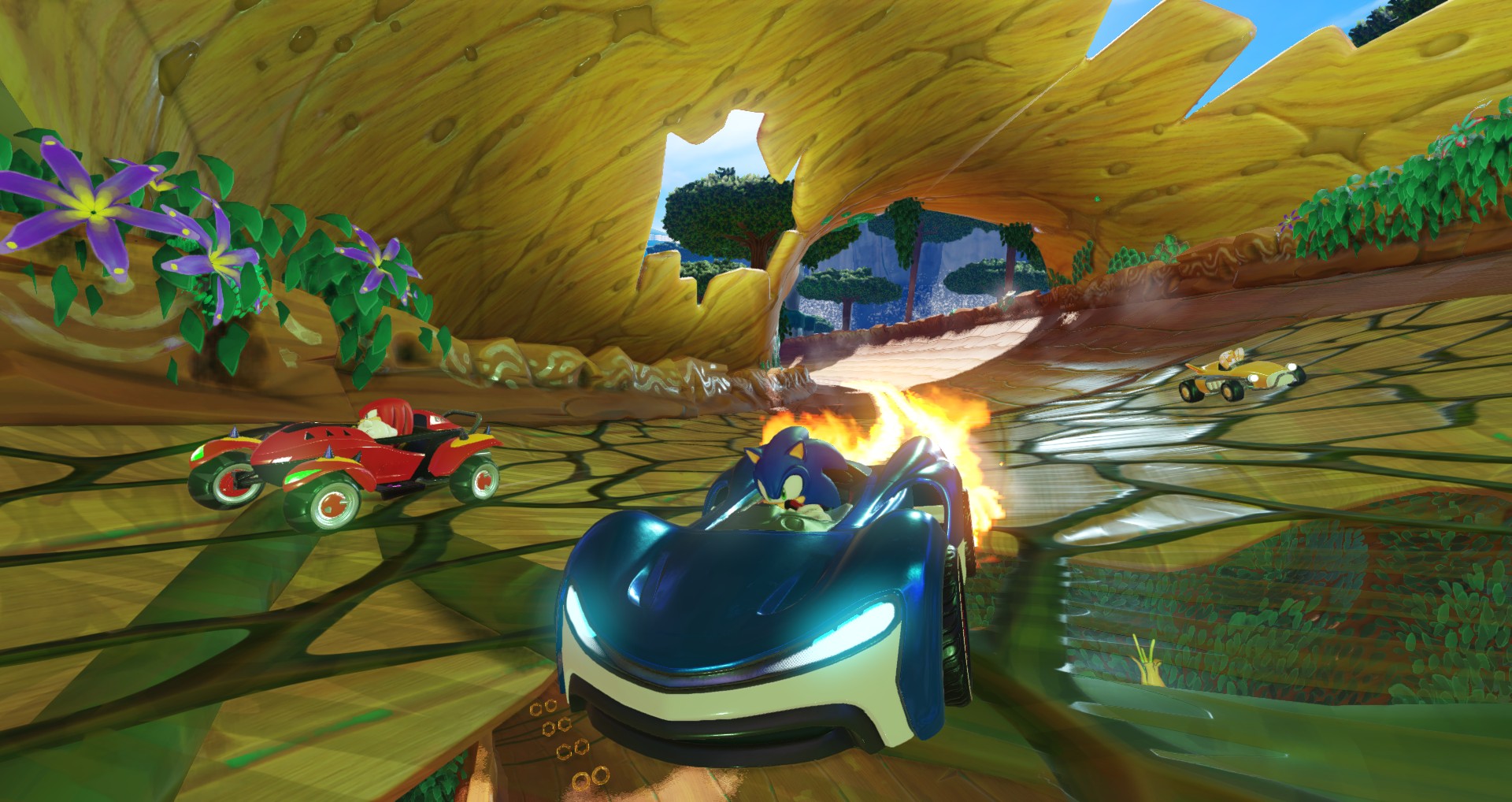 Online multiplayer and local co-op modes will support up to 12 players per race, with 4-player split screen and various offline and online race modes. These include Grand Prix Mode, Time Trial, Exhibition Mode, and Team Adventure Mode. 
You'll be racing as a team, which means you'll be helping each other out as you whiz around the track. Teammates can help knock out opponents to eventually unleash a Team Ultimate offensive attack. You can use 14 different offensive and defense items called "Wisps" to help you zoom on to victory as well.
The leak didn't contain a release date, but that could be coming when Sega makes the official announcement. It's also unclear at the moment if it's a Switch exclusive, so it could be coming to other platforms, but the Walmart leak only confirmed it for the Nintendo console.