Becoming No Man's Sky: The Story Behind (And Before) Next
No Man's Sky has gone through lots of tough challenges and steps that led to the building of the game it is today and, while I believe this evolution is something we should welcome and hold very dear and close to our video gamers hearts, it's clear that it has disappointed many of the users who gave Sean Murray and Hello Games their trust back in 2016.
It was quite a complicated moment for the developer to go through, as many, many things were communicated poorly in the months and years ahead of the launch, about whether they actually were in the game or not. It was a kind of unique case in gaming, as we often talk about downgrades but never, or almost never, about things actually missing from a game after they got announced.
​
No Man's Sky did all this, and perhaps even more, so all the stuff it has gone through as a game – negative reviews both from users and press, etc., of course not the stupid death threats – were deserved and even necessary to raise the bar about what devs and publishers can promise and what they are mandatorily going to deliver once a title gets released.
We're in the era of the early access, we're full of games that are clearly reported to not be complete, but we're also in a moment where we know that often early access games never reach a point where they're finished and playable in the shape they were promised to have been once the development itself reached an end.
So, together with the fact that PS4 was not allowing and still does not allow early access games to be released on the platform, that was one of the main concerns back in the days: we didn't want to have bad press because we were early access, we didn't want to have the pressure to stick to the promises made in the pre-release and deal with deadlines, and so on, I believe they thought.
But obviously things didn't work that way for No Man's Sky.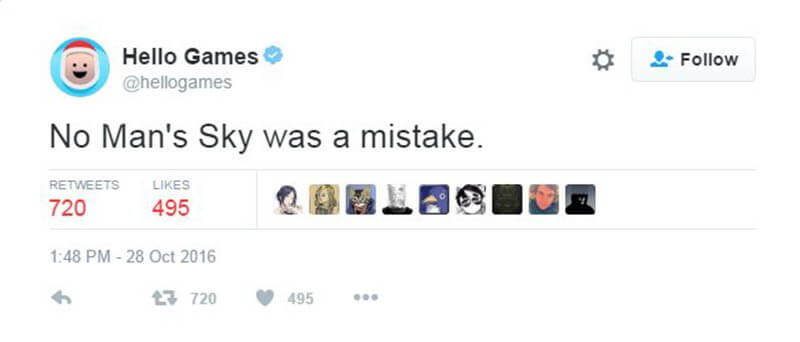 What's Next
Shortly after launch, it was evident that No Man's Sky had a long road ahead in order to really fulfill the vision of its creator Sean Murray, although for a few months a roadmap was not provided to the users and many doubts were casted about the fact that such a small studio could truly get back on its knees following such a disappointing debut.
Perhaps against all the predictions, anyway, Hello Games managed to build upon the base it deliver upon day one on PS4 and PC, and that base grew from time to time with updates that were absolutely more than simple patches (one would usually call them DLC) released on a quite solid schedule.
All of them were born around one main feature and then had a series of additional functionalities or quality of life upgrades that made the core title even better. In the beginning it was the Foundation Update, that provided game with the possibility to build a base; then came the Pathfinder Update, which introduced ground vehicles, and Atlas Rises, that unleashed a proper story mode.
Now, No Man's Sky has reached a brand new state, that was so important to convince Murray & co. to call it "Next"; it was like you built such a big update for your game that you rebrand the promotional art and add a "2.0" after the title, but maybe even bigger. For one, particular reason: Next has added the much anticipated 4-user multiplayer.
Multiplayer was already an experimental part of Atlas Rises, but only with random orbs replacing full bodied players around the galaxy. Next introduces those character models, together with a quick customization tool and a third person visual that really allows you to feel like a concrete part of a concrete community, not forced to meet on Reddit alone anymore.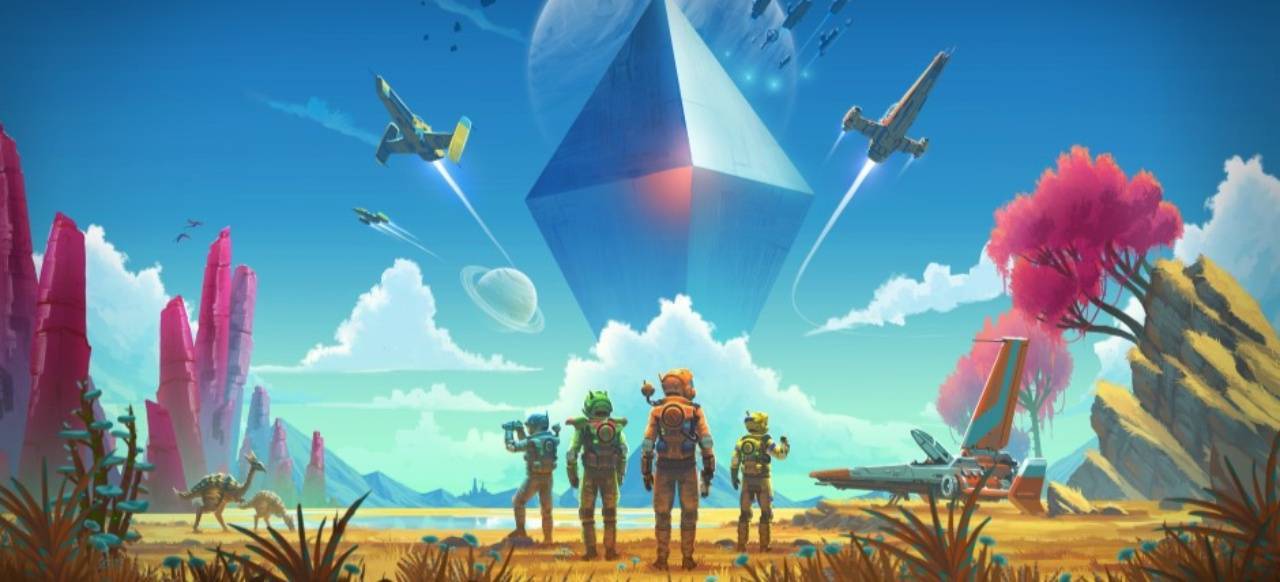 I spent a few days on the update and on the multiplayer itself, and, well, I can see why people got to wait for it so much, because it was part of the original package – the biggest part of the original package, to be honest -, but I still feel No Man's Sky was meant to be single-player since the very first moment or grew being up like this.
Solitude and solo exploration was a great part of the appeal that the game had on me back in 2016, and the main reason why I returned to it after each and every update Hello Games delivered. Being multiplayer, although optional and quite distant from being massive, it really offers a risky chance for NMS to become something totally different from the title I fell in love with.
We'll really need to wait and see what happens with community challenges and weekly events once they start to drop, but at this moment it still feels like State of Decay 2 and that kind of games, where you play co-op without any particular mission or idea and just go around with your friends for the sake of being together – and that's good, for a certain extent.
The fact is that, being like this, No Man's Sky won't take any advantage – in terms of longevity – from being multiplayer. It'll still be a game that you go and play for a while, do your things in your main run, perhaps enjoy it, and then put it back into its package and pass to the next thing in your video games library.
So, yes, it's gone "next" but it still really needs to do more after adding this foundation for what matters multiplayer. In my opinion, doing that step, Murray and his team will need to be very careful in respecting what their product has been for so long, and even accept some compromise: the game they've done could be a bit different from the original vision they had for it, and chasing that vision now that the title has obtained its good share of users and built a community, well, it might be a bit risky and disappointing.
To me, at least.
Mission Complete
Again, at this stage in the lifecycle of this sci-fi exploration sim, it's hard to tell whether Hello Games' mission is complete or it should keep adding stuff (something it has already promised, by the way). Would you say the game is complete? Based on what, on the fact it finally has multiplayer? Well, that's a point, and perhaps a good one, but there's something more.
Indeed, as I said few lines ago, NMS could be complete based on the vision Murray had back in the days when he announced it, but now things have changed quite a lot and that vision needs to be reshaped again, mostly on what the community is like today and how it has reacted thus far to the evolution of the gameplay.
The studio has shown some talent along the last months, and Next is a really bold and ambitious statement. So maybe you could trust it again and see where their new vision leads No Man's Sky.