The best CPUs for gaming in 2020
One of the most important aspects of a gaming PC is the CPU. So which one is the best pick for your build in 2020?
Picking a Central Processing Unit (CPU) for your gaming PC is one of the essential processes of the entire build. Not only can it improve your FPS in-game, but it can also shape how you plan the rest of your rig. In 2020, some high-end CPUs will put your build in the upper-echelon. However, there are also budget CPUs that get the job done for half of the price. So, which one should you pick for your gaming rig?
We're going to kick it off with arguably the best gaming CPU on the market today. The Intel i9-9900K is Intel's top of the line CPU and for a good reason. Coming in with a base speed of 3.6 GHz, this processor will be able to handle any game you throw it at it.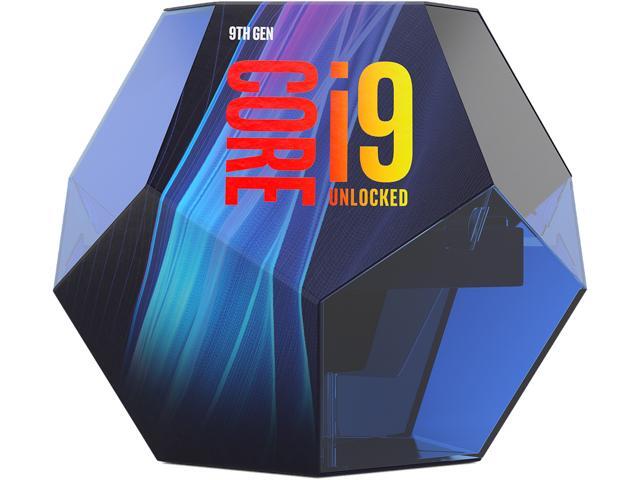 The 9900K is an 8-core, 16-thread processor, so you won't have to worry about overloading the unit. However, the real beauty with this CPU is its overclock capability, which can get up to around speeds of 5.0 GHz. Although, you will need a CPU cooler, as most Intel units don't provide their own.
All in all, this CPU is one of the best choices you can make if your budget isn't too much of an issue. The Intel i9-9900K comes in at around $550.
Another titan of a CPU, this is perhaps the best gaming unit that AMD produces. While the newly announced Threadripper 3970X does pack more cores and threads, it isn't necessarily the best for gaming.
With the 3900X, you're getting a 12-core, 24-thread processor. This is a trend between Intel and AMD, as the latter usually feature higher counts in both cores and threads. However, the 3900X is a tad slower for gaming, coming in with a base speed of 3.8 GHz and an overclocked speed of 4.6 GHz. Most AMD CPUs also arrive with a cooler, so you don't have to purchase an aftermarket cooler. This model comes with a Wraith Prism.
Currently, in the PC building community, many experts are recommending AMD CPUs over Intel. While the 9900K may feature faster speeds in some games, the AMD Ryzen 9 3900X makes it up for it with extra cores and threads. Also, the 3900X costs around $50-100 cheaper, depending on the seller you choose.
In terms of value vs. performance, the AMD Ryzen 7 3700X may be the best bang for your buck in 2020. According to benchmarks, the 3700X nearly matches those mentioned above 3900X in the latest games. However, it does have half the cores and eight fewer threads.
In terms of speed, the 3700X has a base clock speed of 3.6 GHz and an overclocked speed of 4.4 GHz. So, once again, very similar to the 3900X. What's not similar is the price, as the AMD Ryzen 7 3700X is currently selling for around $310, which is significantly less than the 3900X.
Compared to the Intel i9-9900K, this is a fairly big step down when talking about base clock speeds and thread count. However, the Intel i5-9400F is a great budget CPU for those who are building an Intel-centric rig.
While the speeds and threads aren't up to par with the 9900K, they aren't anything to slouch at. The 9400F is a six-core, six-thread processor with a base clock speed of 2.9 GHz and a turbo clock speed of 4.1 GHz. So, if you're going to be doing some intense gaming, the turbo clock is your friend. Unfortunately, with this model, you can't overclock.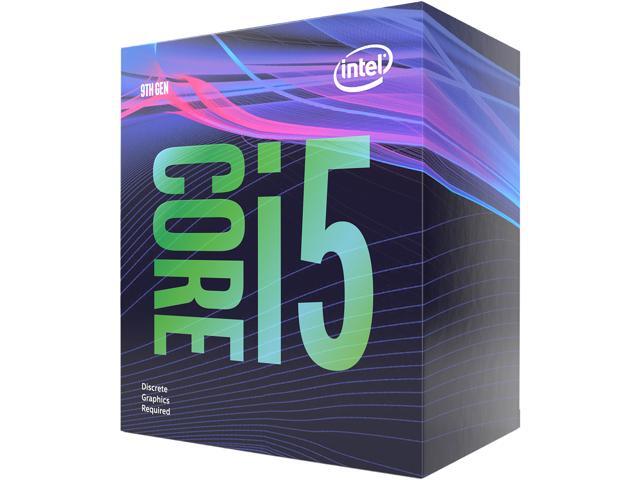 Though, this model does come pre-packaged with a CPU cooler, so you do save some money with that feature. If you're looking for a solid CPU but don't want to break the bank, the Intel i5-9400F is a great option. Currently, most sellers offer the model for $160.
Last on our list is for those who desire a fast, reliable CPU but can't spend an excessive amount of cash. The AMD Ryzen 5 3600 was released in the middle of 2019, so it's a recent model and can be compared to both the 3900X and 3700X.
When we say it can be compared to the higher-tier models, we're talking in terms of gaming performance. Though the 3600 lacks the cores and threads of the 3900X and 3700X, it can compete on a multitude of recent games.
With six cores, twelve threads, and a base clock speed of 3.6 GHz, this is a terrific option for those who are looking for a CPU to pair with an AMD graphics card. Also, like with most AMD CPUs, a CPU cooler comes with the processor. The price for AMD Ryzen 5 3600 is extremely competitive, coming in at around $170.
This article includes affiliate links, which may provide small compensation to Gamepur.