Ubisoft Mumbai Q&A: Location, Recruitment Process, AAA Game Development & More
Ubisoft recently made a big announcement related to India – the opening of the new studio (the second one) in India, Ubisoft Mumbai. The publisher revealed to us that Ubisoft Mumbai will focus on AAA Game Development and Live Operations. That was the only thing that came out from the official press release that we received from Ubisoft, a lot of details were still missing like the Address of the new studio, will this new studio work in collaboration with Ubisoft Pune, and many more things.
We asked Ubisoft to share more updates and what are their plans for Ubisoft Mumbai and we got this massive Q&A from them which details everything you need to know about Ubisoft Mumbai.
Ubisoft Mumbai Q&A
Q: Why does Ubisoft expand to Mumbai? Why Mumbai?
A: The expansion is in line with Ubisoft's global growth strategy, as well as a general growth strategy for Ubisoft in India which was identified as a prominent market for video games back in 2008 when we decided to open our first studio there. We are always looking for ways to expand our existing studio structure and are very happy that we get the chance to do this in another location. Mumbai is one of the most exciting and attractive cities in India and is known for being a world class talent pool. Our mission in India is to work hand-in-hand with the best teams within the Ubisoft studio network on highly acclaimed brands.
Q: How do you explain the growth of Pune?
A: Ubisoft Pune has established itself as a great partner for our co-development model. Over the past ten years, Pune has contributed to the success of Ubisoft's most beloved franchises such as Just Dance, Steep and Far Cry to name a few. We have an incredible talented team eager to learn which allowed the studio to grow from 10 employees in 2008 to more than 700 today.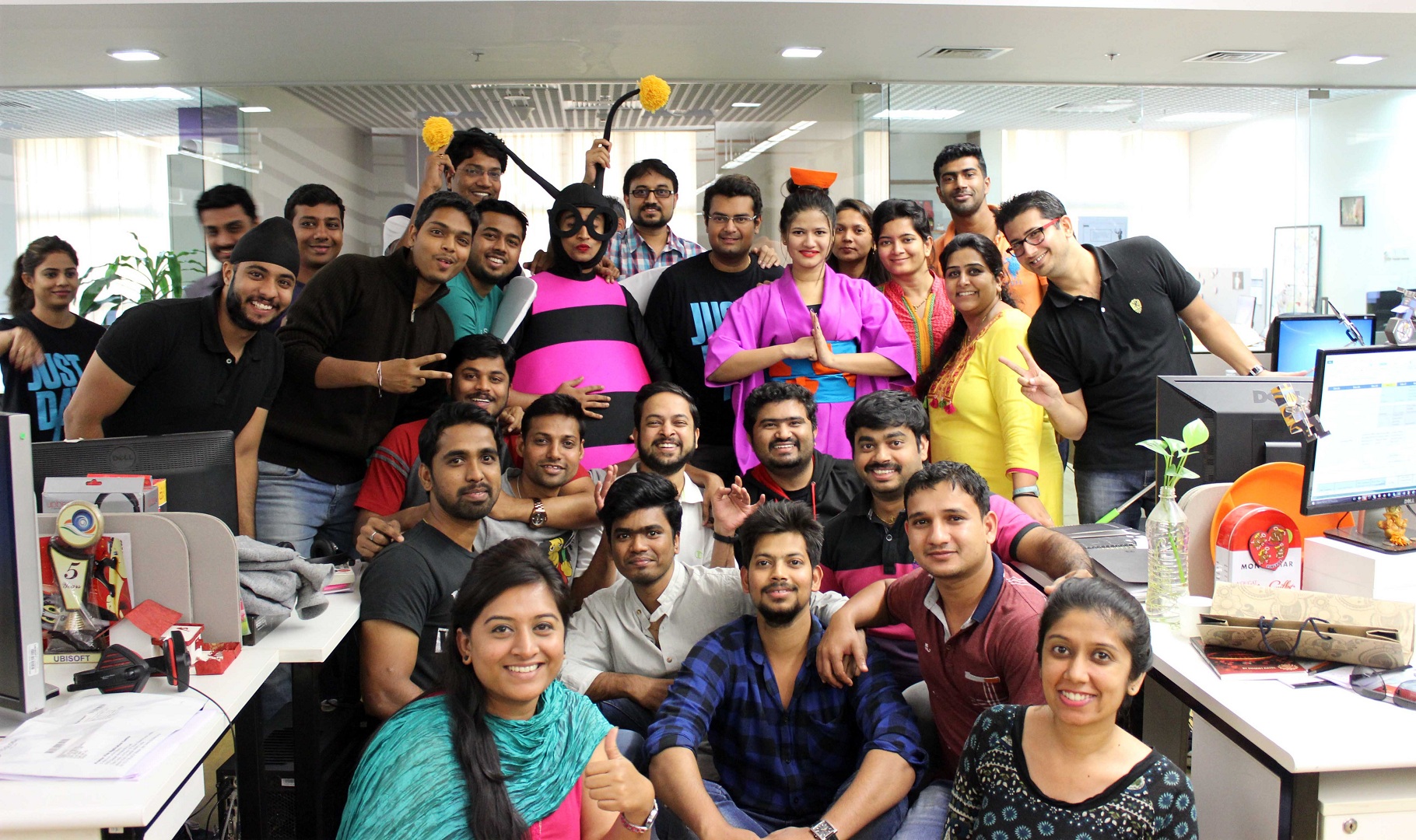 Q: When will the Mumbai studio open?
A: We already started to work on the studio fit-out and we are considering to set it up in the coming months. The opening is planned for June.
Q: What games will the Mumbai studio be working on?
Like Pune studio, Mumbai will collaborate on Ubisoft's most beloved and successful AAA franchises in co-development with Ubisoft international network of studios. The new studio will also work on back catalogue titles.
Q: What is the first project Mumbai studio is going to work on?
A: We cannot share any details yet. We can only say that we have many interesting projects in our basket right now so stay tuned!
Q: How many people will you hire and for which position? Did the recruitment process already started?
A: We plan to hire 100 talents within the first two years of operation. We are looking for artists (animation, tech artists, sr concept artists) and programmers (engine programmer, 3D programmer, etc.). We will also be aligning ourselves with the industrial shift towards automation and AI by closely working with premium institutes like IIT-Mumbai. The recruitment process already started and people can visit our website to apply.
Q: Are you looking to recruit Indian talent only?
A: We are confident that India is a huge talent pool that we can still tap into, that's why we are opening a new studio in Mumbai. Still, we'll treat applications from elsewhere on a case by case basis.
Q: What kind of employee benefits will you be offering to newcomers at Mumbai?
A: It's a bit early to tell, and it will depend on the experience of the people. Ubisoft offers competitive salary and benefits as well as compelling training programs, aiming at growing a studio capable of producing AAA quality standard.
Q: Who will lead the Mumbai studio?
A: The Mumbai studio will be led by Jean-Philippe Pieuchot who is currently the Pune studio managing director. Jean-Philippe is an Ubisoft veteran with more than 15 years of experience in the company. He successfully managed several AAA collaborations with multiple studios worldwide and we are confident his impressive leadership and entrepreneurial skills will help to achieve Ubisoft's vision in Mumbai.
Q: How about the core team?
A: The current senior team from the Pune studio will form the new core team at Mumbai Studio. The team is composed of national and international profiles who have been working with Pune Studio for many years. The team will be coming to Mumbai with their strong expertise on cross-studio collaboration.

Recruitment and expansion in Pune will be ongoing as per our plan. However the preference to fill in the senior positions will be given to the team members who are already working at Pune studio. This will give them the opportunity to grow in the studio and define their career path.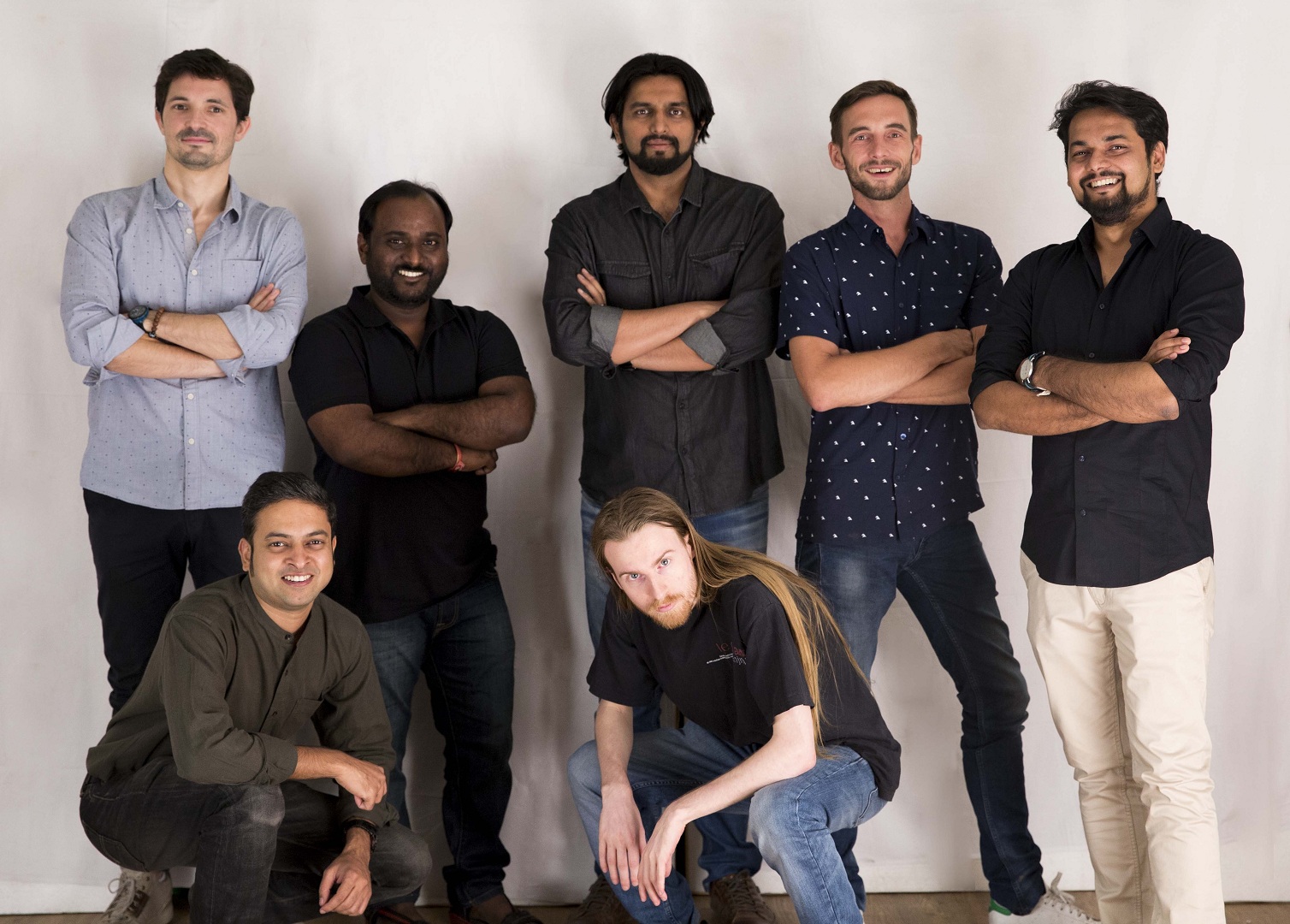 Q: Where in Mumbai will the studio be located?
A: Mumbai Studio will be situated in Hiranandani Business Park, in Powai, one of the most attractive and dynamic districts of Mumbai. The Indian Institute of Technology (IIT) of Mumbai is also located in Powai which gives us a proximity to the college and talent pool. In addition to the new studio we are also setting up a Research Lab within the IIT campus to work on research projects with the Computer Science & Data Science department.
Q: Will the two Indian studios work together?
A: Yes. Both studio will be working in collaboration on AAA development projects. Together and also with other Ubisoft studios across the world.
Q: Any university partnerships to train future game developers in India?
A: Yes we will collaborate with one of the most prestigious college of India- IIT Mumbai to work together on research projects focusing mostly on AI & automation. We will set-up a research lab on their campus where the top creative minds from the college will work together with few Ubisoft employees on automation topics. We will also partner with Intuit Lab to design together "Game Art Design" Program. This program is a comprehensive 4-year training for aspiring gaming industry professionals who want to learn the basics and fundamentals of design in order to become an industry-ready game designer. It focuses on the student's professional requirements and prepares them for their first steps in a studio right after their second year to being part of an executive design team during their third year. The first batch of students will be admitted in June, 2018.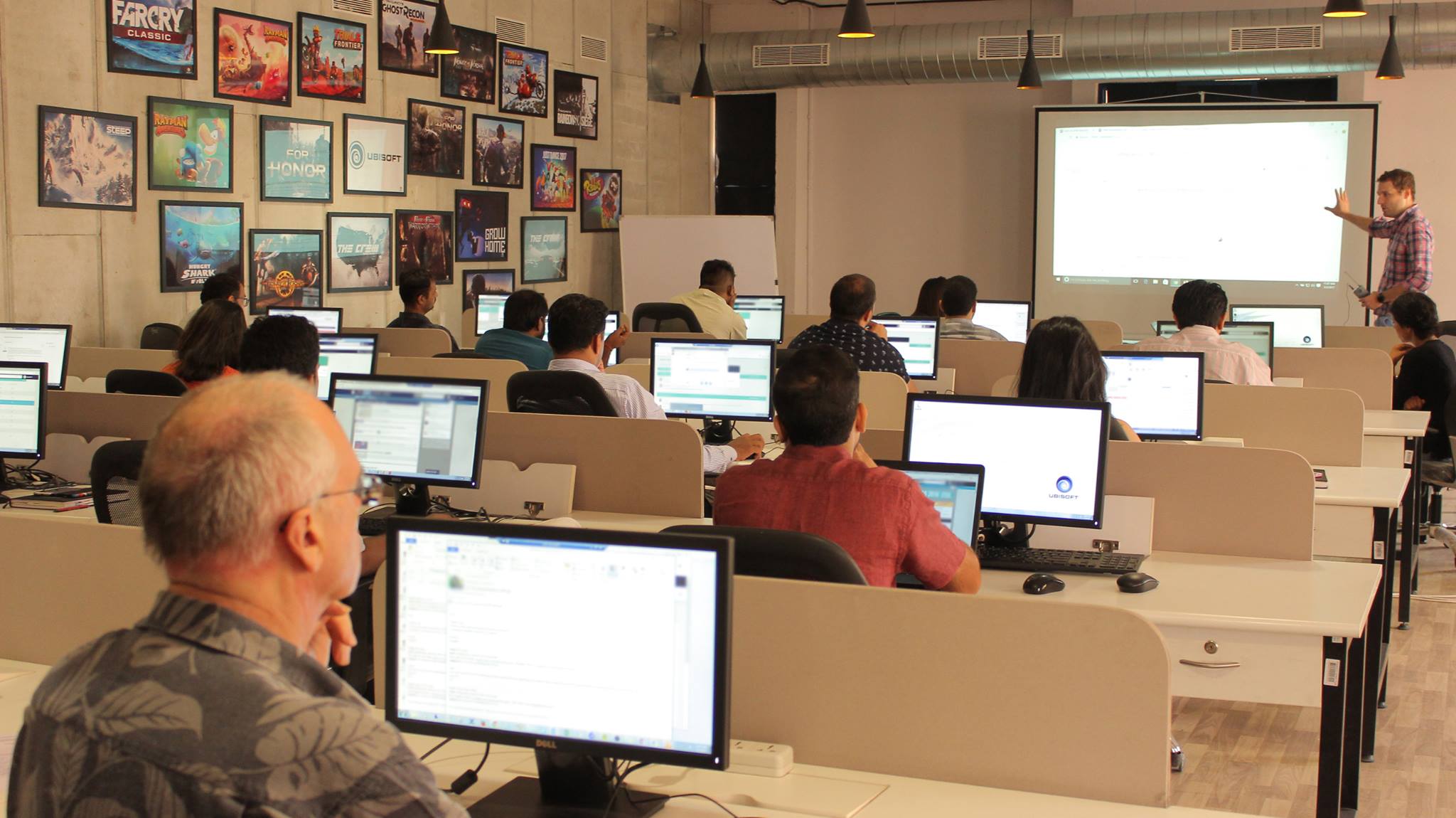 Q: Will you be hiring students from IIT or Intuit Lab? If yes, how many?
A: The initial plan is to hire them as interns and train them on projects. Then based on their performance we may absorb them as permanent positions.

We can't confirm numbers as we are at the early stage of this partnership. We will start hiring a dozen of interns from IIT-Mumbai for a period of 10 weeks.

With this ongoing we are also planning to engage with the students at different levels, for example we are organizing a Game Jam on 21st & 22nd March with IIT-Mumbai students at Pune studio. The students will be participating under the mentorship of Ubisoft programmers and develop a prototype on the given topic.
Q: What is Ubisoft's market share in India?
A: Ubisoft titles are very popular in India. Ubisoft has over 800,000 Facebook fans across several official Ubisoft game pages. Since Ubisoft first commenced trading in India 10 years ago, overall unit sales have continued to grow each year.
Q: Will Mumbai be working on mobile titles?
A: We will focus our effort on AAA console development and back catalogue titles.
Q: Has Ubisoft received subsidies from the government to settle or expand in India?
A: No, Ubisoft doesn't receive any subsidies from the Indian government
Q: What is the first project the studio will be working on?
A: We will focus our effort on AAA console development and back catalogue titles. It's too soon to say more but stay tuned
3 Most Tricky Question
Q: Does the opening of a studio in Mumbai mean that the development in Pune will be slower or put on hold?
A: No, the expansion plan in Pune will continue according to plan. The opening of a new studio in India will only impact the Pune studio positively. It is a win-win situation as we are going to majorly replace the people who are leaving for Mumbai Studio with talented employees already working in the Pune Studio.
Q: India is an emerging country and salaries can't equal those offered in Europe or North America… What will salaries will be like at the studio?
A: Ubisoft prides itself to recruit the best talents of the gaming industry and India is a young and vibrant country with a strong gaming culture. Salaries will be aligned with the local market and the industry standards. Our promise to future team members goes beyond salary – we're offering the opportunity to work on exciting projects in a creative and healthy work environment, we're also providing an opportunity to learn and develop skills in addition to share creative talent with colleagues across the world.
Q: Is Ubisoft outsourcing the development of its AAA franchises like Just Dance in India?
A: Pune and Mumbai are truly co-development studios contributing to the success of Ubisoft most important franchises like Just Dance, Steep and Far Cry to name a few. We work with highly experienced & talented employees at Ubisoft in India.