All Season 1 battle pass rewards and skins in Overwatch 2
Overwatch has gone cyberpunk,
Overwatch 2 made the move to free-to-play so that it could implement a seasonal battle pass for players to continually purchase. Like other games with this system in place, you earn various rewards for leveling up the battle pass. Here are all of the rewards from the Season One battle pass in Overwatch 2.
Related: How do battle passes work in Overwatch 2?
All Season One battle pass rewards in Overwatch 2
Level 1 – Kikaro Support hero, Cybermari weapon charm, EDM D.Va Legendary skin, 20% battle pass experience boost
Level 2 – Cybermari profile icon
Level 3 – Sky Centurion name card
Level 4 – You Can be Improved Moira voice line
Level 5 – Cookies Reaper emote
Level 6 – Fist Bump Mei victory pose
Level 7 – Salute Winston spray
Level 8 – Mechanical Brain souvenir
Level 9 – Stand Up Lucio voice line
Level 10 – Tactical Winston Epic skin
Level 11 – Holo Sakura profile icon
Level 12 – Sakura name card
Level 13 – Locked and Loaded Soldier 76 highlight intro
Level 14 – Only You Cassidy spray
Level 15 – Origami Crane weapon charm
Level 16 – Evaluate Sojourn victory pose
Level 17 – DJ D.Va spray
Level 18 – Great Waves name card
Level 19 – Exist Zenyatta voice line
Level 20 – Hinotori Kikaro Legendary skin
Level 21 – EDM profile icon
Level 22 – Dogtag Sojourn spray
Level 23 – Pineapple Pizza souvenir
Level 24 – Translocator Sombra victory pose
Level 25 – On My Bike Kikaro voice line
Level 26 – Raboday Baptiste emote
Level 27 – Lion Slayer Junker Queen spray
Level 28 – Mitzi and Friends name card
Level 29 – A Long Way Down Hanzo voice line
Level 30 – Commando Sojourn Legendary skin
Level 31 – Commando profile icon
Level 32 – Sky Centurion Pharah spray
Level 33 – Nailed It Tracer highlight intro
Level 34 – Neck of the Woods Cassidy voice line
Level 35 – Tokki Keyring weapon charm
Level 36 – Noble Brigitte victory pose
Level 37 – Cyber Phoenix Kikaro spray
Level 38 – Omnicode name card
Level 39 – It's All Connected Sojourn voice line
Level 40 – Beast Hunter Junker Queen Epic skin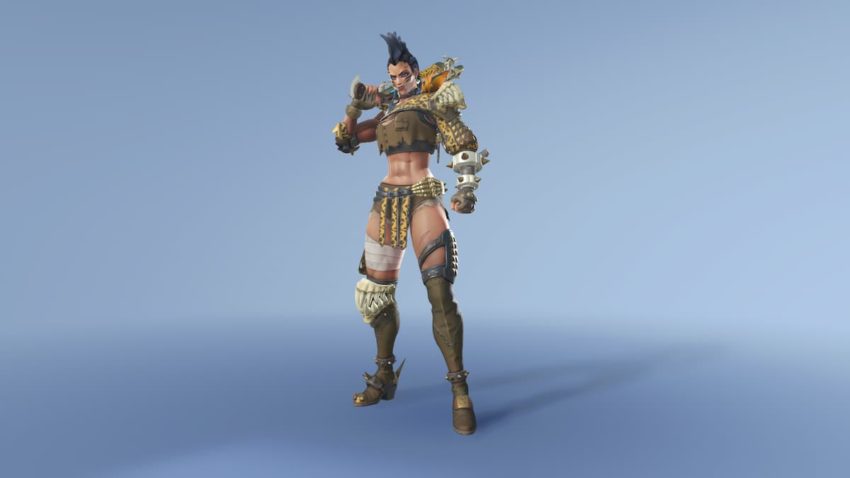 Level 41 – Kumihimo player icon
Level 42 – Puzzle Cube souvenir
Level 43 – Rise N' Shine Cassidy spray
Level 44 – Ponder Moira victory pose
Level 45 – High Tech, Low Tech… Ana voice line
Level 46 – Sipping Junkrat emote
Level 47 – Crows Mercy spray
Level 48 – Hinotori player icon
Level 49 – Parts and Whole Sigma voice line
Level 50 – Miko Mercy Legendary skin
Level 51 – Arcade spray
Level 52 – EDM Tokki player icon
Level 53 – Incoming! D.Va highlight intro
Level 54 – Upgraded Sojourn voice line
Level 55 – Kikaro Support hero (if premium battle pass is not owned), Kitsune weapon charm
Level 56 – Just Breathe Genji spray
Level 57 – Cyber Demon name card
Level 58 – The Dragon and I are One Genji voice line
Level 59 – Hologram Roadhog victory pose
Level 60 – Sky Centurion Pharah Legendary skin
Level 61 – Brain player icon
Level 62 – Run with Blades Kikaro voice line
Level 63 – Rainbow Pool name card
Level 64 – Itadakimasu Hanzo emote
Level 65 – Commando Sojourn spray
Level 66 – Poised Echo victory pose
Level 67 – I do Love Neon Junker Queen voice line
Level 68 – Folded Crane souvenir
Level 69 – Kitsune player icon
Level 70 – Forest Ranger Cassidy Epic skin
Level 71 – Crime Boss Junkrat spray
Level 72 – Forest Ranger player icon
Level 73 – I do not Cower Orisa voice line
Level 74 – Robo Thumb souvenir
Level 75 – Cyberdemon Mask weapon charm
Level 76 – Old Soldiers Sojourn spray
Level 77 – Crowned Junker Queen victory pose
Level 78 – Do Something Ashe highlight intro
Level 79 – Synthwave name card
Level 80 – Cyber Demon Genji Mythic skin, Cyber Demon player icon, Demonic Defleciton Genji spray