Best Goalkeepers in Football Manager 2021
The best players between the pipes.
A solid goalkeeper can often be the difference-maker of any team in Football Manager 2021, often requiring a reasonable amount of experience to be successful in the role. Some of the game's top goalkeepers can cost you a fortune, though, which isn't necessarily worth the investment from a strategic perspective. This guide will reveal the best goalkeepers to pursue in the game, taking into account skill level, age, potential, and, most importantly, value for money. Because in FM2021, it's all about making sound financial decisions on players who pay off in the long run.
Alban Lafont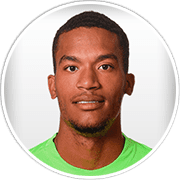 Lafont has all of the characteristics of a solid goalkeeper. His Aerial and Stop Shopping is solid, which is very important when playing in between the pipes. On top of that, his Aerial Reach, Handling, One On Ones, Rushing Out, and Positioning are effective as well, which make up his core Attributes.
Age: 21
Nation: France
Personality: Fairly Loyal
Playing Time: First-Choice Goalkeeper
Diogo Costa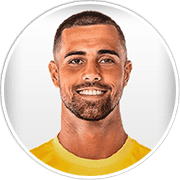 Diogo is a solid player right across the board, with the potential of only becoming better and better. His Handling, Reflexes, Bravery, and Natural Fitness are all quite good. However, he is quite expensive, so you should only consider him in the later game, and not right away.
Age: 20
Nationality: Portuguese
Personality: Model Citizen
Playing Time: Star Player
Dominik Livakovic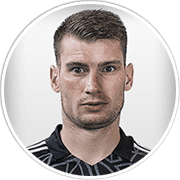 One of the best value-for-money goalkeepers in the game. Dominik posts impressive stats right out of the gate, including Aerial Reach, One On Ones, Reflexes, Throwing, Concentration, and Jumping Reach, among others. For an outstanding player like Dominik, he's reasonably affordable and worth the money.
Age: 25
Nationality: Croatian
Personality: Professional
Playing Time: First-Choice Goalkeeper
Maarten Vandevoordt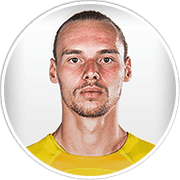 Maarten is the type of player with massive potential, but he comes in at a steep price. His Kicking, One On Ones, Passing, and Pace are his most notable attributes. Overall, Vandevoordt shows considerable promise at such a young age.
Age: 18
Nationality: German
Personality: Balanced
Playing Time: Star Player
Matheus Donelli
Hailing from Brazil, Matheus is a player with heaps of potential and overall promise as a goalkeeper. His Punching, Bravery, Agility, and Natural Fitness are all impressive stats. All in all, Donelli is another young impressive talent on this list.
Age: 18
Nationality: Brazilian
Personality: Balanced
Playing Time: Breakthrough Prospect
Predrag Rajkoiv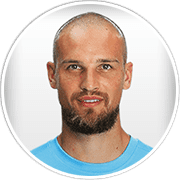 Predrag isn't cheap, but his attributes make up for his price. In particular, Command Of Area, Bravery, Positioning, and Strength. He also shows considerable drive in terms of improving as a player overall.
Age: 24
Nationality: Serbian
Personality: Fairly Ambitious
Playing Time: Important Player
Stefano Minelli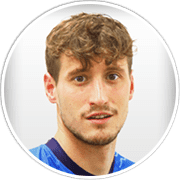 With Stefani, you're looking at a player at a bargain price. His goalkeeper role is defined as more of a backup type of role, as he can come in and get the job done. Notable stats include Handling, Reflexes, and Natural Fitness.
Age: 26
Nationality: Italian
Personality: Fairly Loyal
Playing Time: Backup
Tim Rönning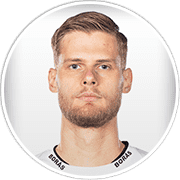 Rönning shows impressive athleticism between the pipes, which is even more heightened due to his towering stature. His most notable attributes include Command of Area, Handling, Aerial Reach, and Jumping Reach. At 6'5″ and 21 years of age, this young swede is a nice pickup and shows heaps of promise.
Age: 21
Nationality: Swedish
Personality: Fairly Loyal
Playing Time: Important Player