Locate And Rescue Castaway – Metal Gear Survive Walkthrough Chapter 5
In Chapter 4 after Reactivating the Wormhole Transporter, a military plane crashed in the area, AI Virgil will tell you to investigate it and find supplies or anyone left alive. In Chapter 5: Locate And Rescue Castaway, you will be investigating the area where the plane crashed. To find supplies as well as anyone who is alive (Castaway).
Locate and Rescue Castaway Walkthrough
Once the chapter begins, you can visit the Weapons Workbench and check the bows section. It will be activated and you can craft a Survival blow. IT will cost you 10 Woods and 3 Wire with 200 KUB. It is not a very durable weapon, but still, if you want to have something additional you can keep it with you. Also have a look at the Gadget Workbench, under Crafting you will see a new section Gadgets. You can craft Med Spray, that can restore a fixed portion of your life. It will cost 2 Aluminum, 1 Golden Crescent and 50 KUB. Once again at the base, you can refill you are ammo, food, defensive units, etc and then reach the location to begin your next mission. Also, visit the Skills section to constantly upgrade your character abilities that will make your job a lot easier.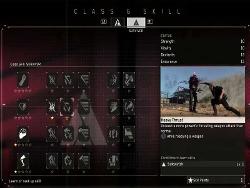 Each time you visit with spending some KUB you can increase the characters Overall level. This will add more to the Strength, Vitality, Dexterity, and Endurance. Till now you must have reached Level 5 by paying KUB. Under Survivor section in the same place, you can add extra boost but it requires Skill Points if you have any then go through the section once. After you are done upgrading yourself, head to the main objective. Go on the map and set your marker on the yellow circle. You will be heading in the dust. Along with the main objective, the blue circles on the top is an inactive wormhole transporter, you can activate that if you want to explore the area or you can head to the main objective.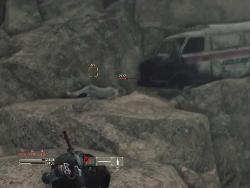 Once you reach the crash point, you will see a lot of Wanderer's around. You have to be a bit quiet here, in order to deal with them place a fence somewhere in the middle and lure them towards you. As there is a horde they will easily break the fence, best is to add multiple of them around. And gather them somewhere near the corner of rocks, so that their movements are slow and you have enough time to escape. Once you reach the location you will find a nurse. Pick her and carry it towards the Wormhole Transporter, but this will not be easy, because there are Wanderer's around, so you have to move quietly behind the buildings around and boxes. In-case you attract them keep running towards the transporter.
Bring Castaway Back To The Base Camp using Wormhole Transporter
Drop the nurse near the transporter, there is one path that leads to the transporter add a Sandbag foothold there and fence. Now look around and see if you can block the paths, if not then stay near the transporter. Wanderer's will mostly ignore you and try to destroy the device, so you can target them from behind. You will see her health bar on top, don't drop her too near to the transporter device, or else its blast will kill her.
Few more things will unlock after this mission like Crew Management and Farming. This ends the chapter here, you can read a walkthrough of Chapter 6 Ruins & Memory Board or you can also read our Metal Gear Survive Wiki guide for more info and tips on the game.