Is Warhammer 40,000: Darktide cross platform/crossplay?
Warhammer 40,000: Darktide is the spiritual successor to Vermintide 2: a hardcore cooperative FPS with brutal combat, hordes of enemies, and lots of teamwork-based frustration. This time the game takes place in the far-flung future of the Warhammer 40K universe. The co-op nature of Darktide has fans wondering if this iteration will feature crossplay, as Vermintide 2 never integrated it after years of fan demands. This guide will explain the cross-platform and crossplay situation for Warhammer 40,000: Darktide.
Related: How to claim Twitch Drops in Warhammer 40,000: Darktide
Does Warhammer 40,000 Darktide have cross platform / crossplay?
Warhammer 40,000: Darktide is releasing on November 30 for Steam and PC Gamepass. The Xbox Series S/X versions have been delayed into 2023. Players who pre-order Darktide can begin playing the pre-order beta that runs up to the game's launch, and their progress will carry over into the full launch. The beta will feature an expanding list of content as the official launch gets closer. Naturally, players are wondering whether crossplay will be available so they can descend into the infested bowels of the Hive City with their friends from other platforms.
The team at Fatshark answered this question on their official support forums in anticipation of the pre-order beta and live game on the verge of their release. This is their official quote on the subject of cross platform or crossplay coming to Darktide.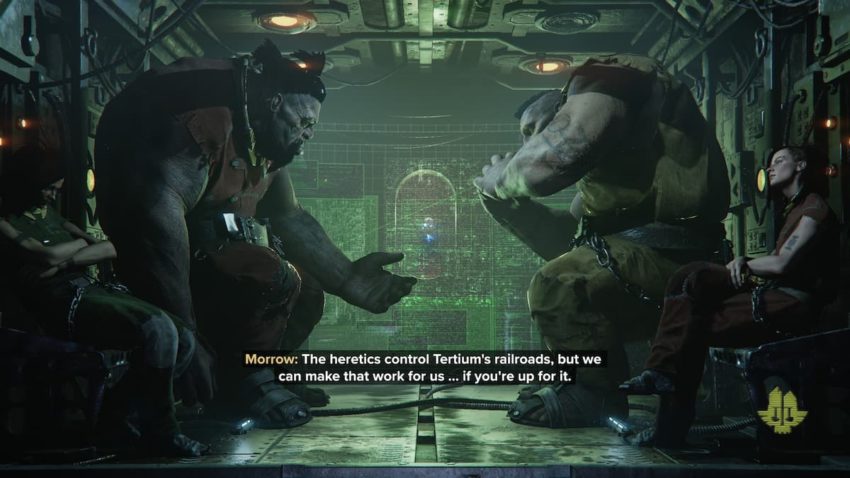 "We appreciate the value in Crossplay and Cross-Save. However, for launch these options will not be available. At this time, we are unable to comment on when or if Crossplay and Cross-Save will be available."
This is a big disappointment, especially with the game featuring such a rich cooperative social experience for players. Their previous title, Vermintide 2, never received support for crossplay despite fan demand, but Fatshark hasn't fully closed the door for Darktide's plans yet.