What are the PC controls for Monster Hunter: World?
Monster Hunter: World for PC is finally here, giving players a chance to capture, fight, and team up against monsters of varying sizes with their trusty mouse and keyboard.
Unlike the console version, Monster Hunter: World for PC has an abundance of control options for you to choose from. You can use a mouse and keyboard if you wish, but you can also use a variety of different devices that Steam accepts, such as the PlayStation 4, Xbox One, and Switch controllers.
What are the PC controls?
Standard WASD controls will act as your main movement and you can attack using the left mouse button—everything else is a bit more complicated.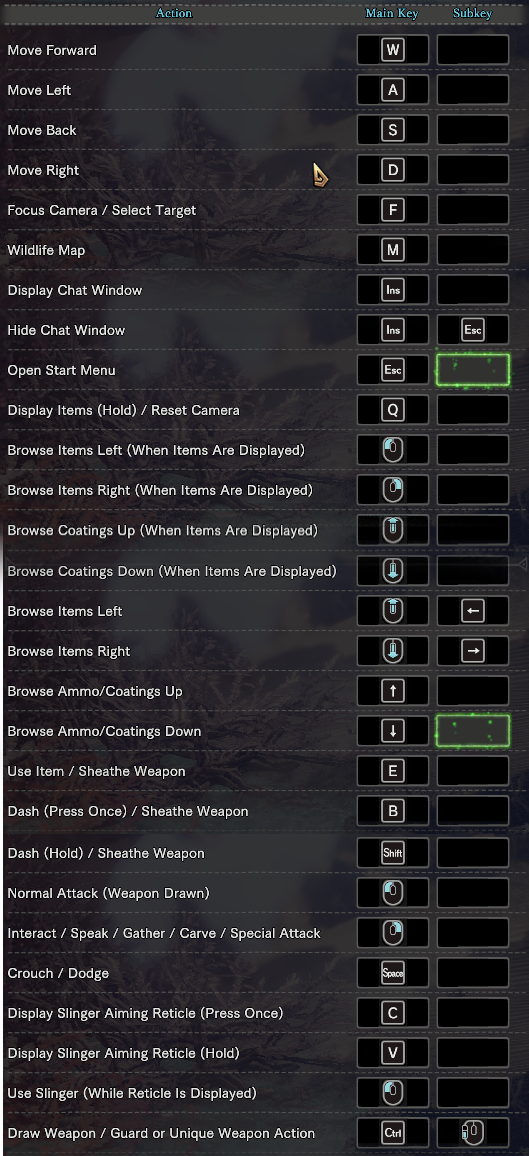 While these are the basic PC controls, you can adjust the key bindings to whatever you want to find a playstyle that fits you best.
Do you want to use a controller instead?
This is pretty simple to set up and won't require much extra effort. Simply plug in a wired Xbox controller or connect a wireless device using its charging wire and you'll be able to use it like a wired controller—as long as you don't unplug it.
If your device has any issues connecting, you can go into the game's settings and enable the controller you want to use in general controller settings.
If that doesn't work, recalibrate the controller in the same menu or contact Steam for further support to see if it's a Steam issue of if the controller is just unable to connect to the game.