Roblox Anime Fighting Simulator Codes (September 2023)
Anime Fighting Simulator codes for July 2022.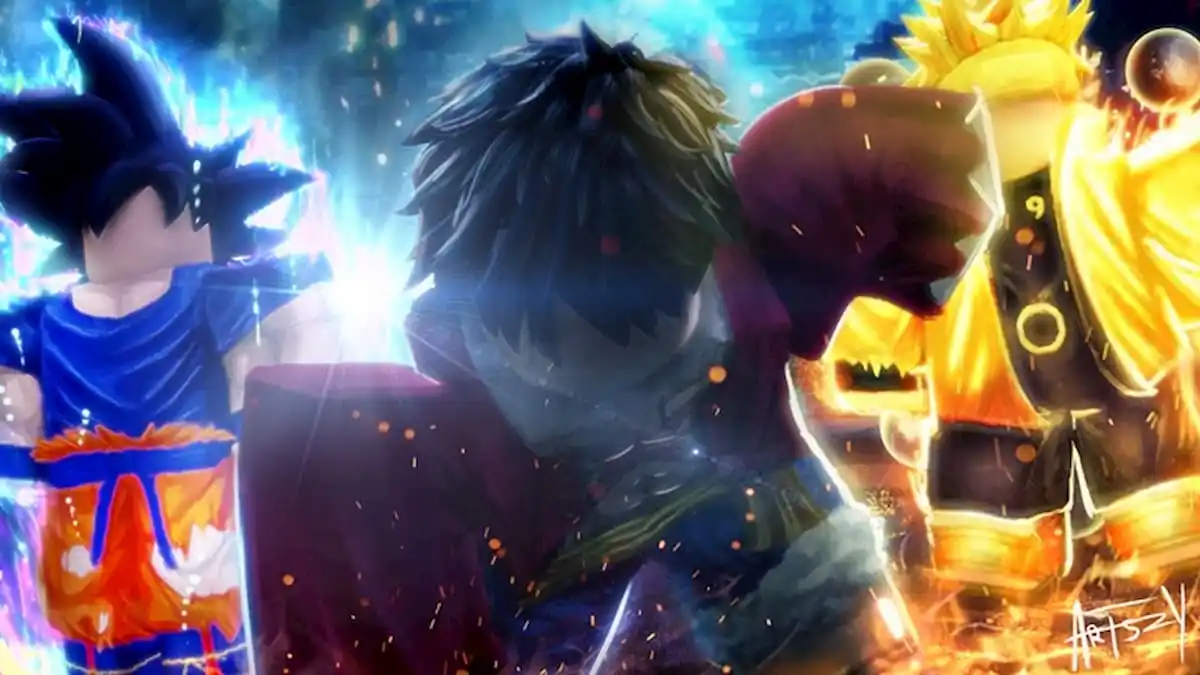 Updated: September 28, 2023

We tried to find more codes!
There are multiple codes you can use in Roblox Anime Fighting Simulator. These codes will give you several rewards you can use in-game, making it easier to level up a character and take on some of the more formidable challenges awaiting you. In this guide, we're going to cover how to redeem those codes and all available ones for Anime Fighting Simulator.
How to redeem Roblox Anime Fighting Simulator codes
When you're ready to use any of the codes we've shared, you will need to log into the game to use it. You will then need to find the blue Twitter icon on the left side of your screen. If you do not see it, click the arrow button to scroll through the multiple icons, which will display settings, boss results, and any friends you have online. Next, click on the blue Twitter icon when it appears, and type in any of the codes we have available. In our experience, none of them are case-sensitive.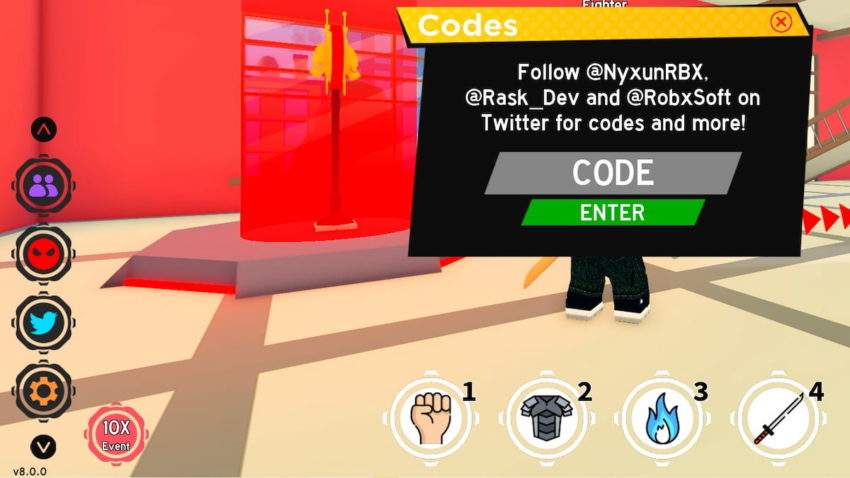 All Anime Fighting Simulator codes
Here is a list of all available codes you can use while playing in Anime Fighting Simulator. We recommend typing them in as quickly as possible when they go live, as they will phase out and no longer be available for you to submit.
Active codes
Dwax10k
1millionsubsfrango
sub2hakimbo
Emperador2kcode
1billionvisits!
300ksubstigretv

emperadorwapo
thankseveryonefor1mlikeweloveyou
gggames50k
kelvin600k
secretrazorfishcode
Defildpromo
Mrrhino50k
medtw50k
elemperador100k!
Bigboi100k
anotherbugfix
thanksbugfixes

VexoStream
tigre250k
sub2kelvin
5000chikara
subtodefildplays
NNG
sub2hakimbo
defildstream
emperadorsubs
Defildyen
GGgames40k
frango2yen

Lastyearcode750k
subtofrangoforchikara
defild700k
Tigre200k
sub2emperadormaxi
defild
n1colas2sub
tigrehaveyen
tigretv2sub
tigretvsub
subfrango
L3NI

subn1colas
Subemperadormaxi
Sub2tanqr
sub2tplanetmilo
subtomrrhino
sub2razorfishgaming
subtokelvingts
Emperadorstar
dwaxinstream
Frangonewcode
10klikeswow (new servers only)
ty41milvisits (new servers only)
Expired codes
Elemperadorinlive
secretrazorfishcode
anotherbugfix
VexoStream
thanksbugfixes
tigre250k
sub2kelvin
5000chikara
GGgames40k
Lastyearcode750k
subtofrangoforchikara
defild

tigrehaveyen
tigretv2sub
subn1colas
Subemperadormaxi
gggames50k
thankseveryonefor1mlikeweloveyou
dwaxinstream
rename
GoodByeBugs
merrychristmas
10kfollowers
20kblockzone

700klikes
emilioglad30k
650klikes
oneyear500m
bloodlinesfixed
600kamazing
bloodlinefixes
fav75
frango2sub
twitter5k
550kisalot
milestones

reached450thanks
900kmembers
500komg
glorious400
marvelous350thousand
TwitterRewards2
ilovetobreath
ThankYouEmilio
dance
Frangonovo
Erbitosaiyan
Subtigretv

500kmembers
w0w300klikes
impeccabletwo75
astounding225
TwitterRewards
mighty200k
1seventy5kay
rollback
one50klikes
ty4100k
christmas19
50fantastic
seventyfivek