The best Pixelmon servers for Minecraft
The best servers to catch your favorite Pokémon.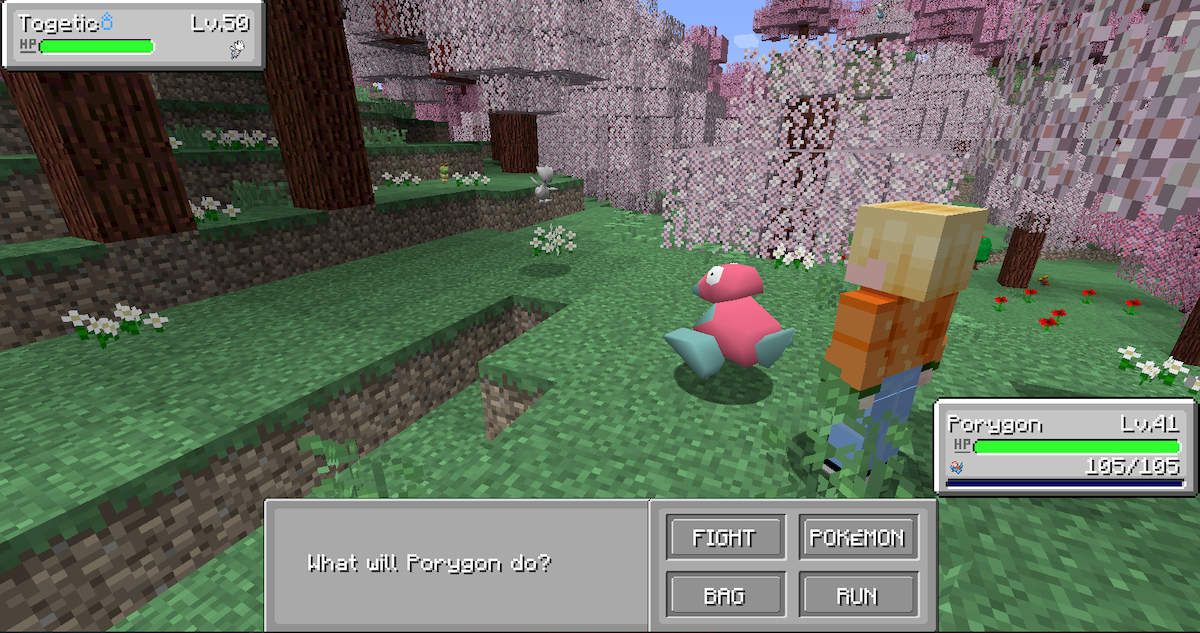 Pixelmon is one of the most popular modpacks for Minecraft. The mod is based on the wildly popular Pokémon game series. It adds hundreds of Pokémon to the game world along with gyms that are automatically generated in villages. Players can collect badges, catch their favorite Pokémon, visit shops and Pokémon centers with unique items, and interact with NPC's based on the game series. Here is our list of the best Pixelmon servers currently available in Minecraft.
Complex Gaming
Complex gaming, much like Hypixel, has a little bit of everything. Everyone can find something to do on this network of servers. The server has survival and FTB worlds to choose from. The network also has several Pixelmon worlds based on the original games in the series. This server gives players a great opportunity to relive classic games like Pokémon Emerald with all of the customizations of Minecraft. The IP of the complex gaming hub is: hub.mc-complex.com
Pokecentral
Pokecentral allows you to choose from a handful of remade stories from the original games. This network of servers has worlds for Ruby, Saphire, Emerald, Crystal, and Gold, among others. The network features huge worlds that the staff has filled with beautiful cities and landscapes for players to play in. This is a good server both for playing alone and for making some friends. The IP for Pokecentral is: pokecentral.org
Blaze MC
Blaze prides itself on being both a good Pixelmon and Vanilla Minecraft server. It has lots of mini-games and a survival server, but the staff's bread and butter is unique Pixelmon worlds. The multiple worlds feature custom gyms and cities for players to explore and play in. There is also a fun and tight-knit community for each world that players can meet and play with. The IP for the server is: play.mc-blaze.com
The Destiny MC
The Destiny MC server network has tons of game types to choose from, aside from Pixelmon. It has modded and unmodded servers, including two pokemon RPGs for vanilla Minecraft players. It also features Towny, Prison, and Skyblock. The IP address is: play.thedestinymc.com
Pixelmon Realms
Pixelmon Realms allows you to play in worlds based on the Ruby and Saphire games. The server has a smaller friendly community of players and staff that keep the server safe and functioning. The world is free to explore and build in just like a normal survival server. The IP address of the server is: play.pixelmonrealms.com
PokeResort
PokeResort has three unique regions to play on, Oasis, Breeze, and Sunset. The server uses a slightly modified version of the Pixelmon mods but has over 800 Pokémon available to catch and play with. The server does a good job of merging both Pokémon and Minecraft. Instead of trying to make you forget that you are playing one game or the other, this server successfully merges the best mechanics from both. The IP for PokeResort is: pokeresort.com
PocketPixels
PocketPixels is one of the smaller servers on this list, but it is very quickly growing. This server is designed to focus on creating a more authentic Pokémon experience. As a result, no PvP enabled, and plenty of grief prevention plugins and mods to keep the game free from problematic players. Players can build their own houses and join one of the many player-owned cities and gyms across the region. There are also tons of events going on throughout the server all year. Aside from the Pixelmon server, this network also has a fun Factions server with PvP enabled. The IP for this network is: play.pocketpixels.net
PokeNinjas
This server network isn't as heavily based on the main games as the other servers on this list. PokeNinjas has four custom regions to play in; Heart, Spade, Club, and Diamond. Each region has fully built towns and gyms. The server also features PokeBuilder that allows you to customize your Pokémon. Each region is run by a dedicated staff of excellent moderators and builders to keep it in good shape. The IP of the server is: PlayPokeNinjas.com
PokeZone
Unlike most of the other servers on this list, PokeZone focuses entirely on Pixelmon. There are two worlds to choose from based on Pokémon Red and Blue. This is possibly the smallest server on the list, but it has a great community, and the staff has done a great job creating an immersive world. It is easy to forget that you are actually playing Minecraft. The IP for this server is: play.pokezone.net
Limitless MC
Limitless Pixelmon is a server network that has a very straightforward approach to the mod. There are towns and gyms built by the staff, but the vast majority of the server is open for players to play survival Minecraft with their favorite Pokémon. The server worlds include factions and land claiming system for players to build their own teams or nations like Magma and Aqua from the games and anime. The server IP is: play.limitlessmc.net