Minecraft: How to Find Calcite
Calcite is a frustrating block to find in Minecraft, and it only appears in one location. This guide shows you where to find it.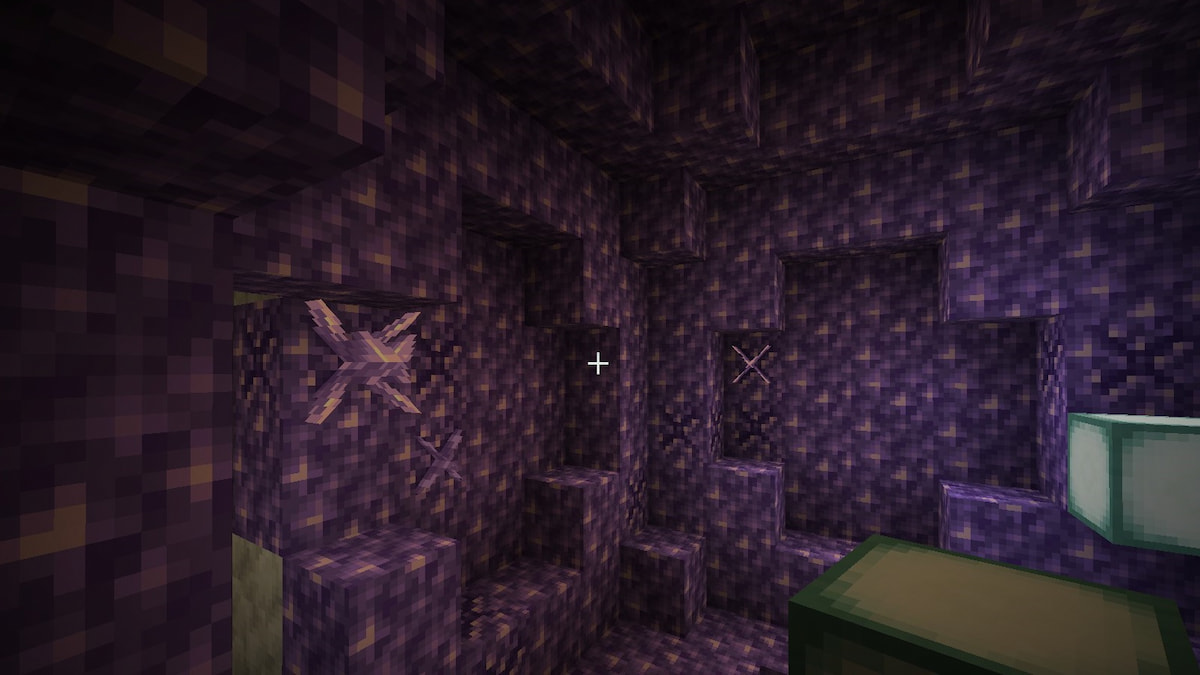 You can utilize several resources in Minecraft to fashion decorative items in your home to make them as beautiful as you'd like or have them simple and functioning. There's no wrong method of decorating a home. For those curious about obtaining Calcite, an item added to Minecraft 1.17 in the first part of the Caves and Cliffs update, it is a resource you find alongside Amethyst geodes.
The trouble with finding Calcite is locating a good way to track it down. It's a tough block to find, but once you know where to look, it becomes a bit easier to locate in your generated world, but there's still a good amount of luck involved. Here's what you need to know about how to find Calcite in Minecraft.
Related: Every item in Minecraft – All Blocks, Weapons, Food, and more
Where to Find Calcite in Minecraft
You can only find Calcite wrapped around Amethyst geodes while playing Minecraft. It's the white layer of rock between the black outer shell and the purple center where all of the precious Amethyst resources are, where you'll be mining the several clusters and shards.
If you're specifically looking for Calcite, all you have to do is break through the darker outer shell of these geodes, the basalt. You will need to dig deep down into your Minecraft world to find them, which can take a great deal of time. Amethyst geodes spawn between y=70 and bedrock, which means you need to dig down deep, and far before they appear.
There's a small layer of Calcite holding all of the Amethyst right in the middle. You can choose to mine Calcite first and then grab whatever Amethyst you need to grab or you can obtain the blocks of the shards from the fully grown clusters. Both are good options, but if your goal is to obtain Calcite, I recommend going for that first and harvesting what you can.
When mining Calcite, you want to make sure you use a pickaxe. The pickaxe is a critical tool for you to use in Minecraft, and you always want to make sure you have one harvesting Calcite. If you don't, the Calcite blocks do not drop anything, and you lose it until you find another batch somewhere else in your Minecraft world.
Can You Use Calcite in Minecraft
Beyond mining it and placing the resource down in your Minecraft house, at this time, you cannot use it for any crafting projects. It's merely decoration, but we could see this changing sometime later in Minecraft's gameplay.