WoW 19th Anniversary Guide – Start Date, Activities, Rewards
Its WoW's 19th birthday, and to celebrate, players have some new activities and rewards they can unlock during a special in-game event!
WoW is celebrating its 19th anniversary this year, and Blizzard has got a few exciting treats and celebrations for players to enjoy during a special in-game event. From XP bonuses to a new pet, you'll want to make sure you jump in for the festivities.
First launching in 2004, World of Warcraft is one of the most successful MMORPGs of all time. The team at Blizzard doesn't look like they are slowing down any time soon, with an epic trilogy of expansions on the horizon. In this guide, we will detail all the activities players can partake in during the 19th anniversary event and some of its coolest rewards.
Related: World of Warcraft: The War Within – Release Date, Preorders, and Trailers
When Does the WoW's 19th Anniversary Event Begin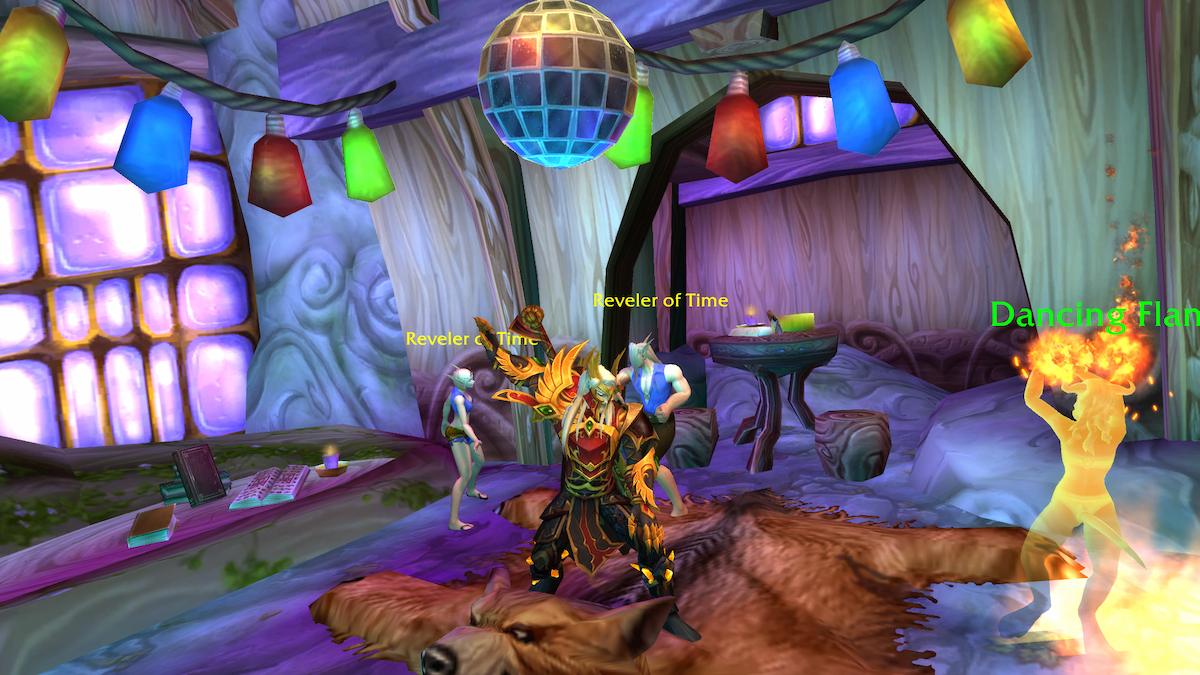 World of Warcraft's 19th anniversary event runs from November 16, 2023, to December 7, 2023, giving players plenty of time to enjoy the activities on offer and work on getting some rewards, as well as celebrate!
Everything To Know About WoW's 19th Anniversary Event
This event gives players a chance to celebrate WoW's long history and has multiple activities and rewards. By simply logging in, you'll get your first reward, an achievement called "WoW's 19th Anniversary."
As well as this, you will have a package waiting for you in the mail, which will be a gift containing a few treats for players. This includes:
Celebration Package – Increases your EXP and Reputation gains by 19% for the duration of the event.
Invitation from the Timewalkers – Starts a quest called A Timely Invitation.
Celebration Fireworks – Just for fun.
200 Timewarped Badges – Used to purchase rewards.
Lil' Forstwing battle pet – recolor of the Cataclysm collectors edition pet.
The "A Timely Invitation" quest will take you to the Caverns of Time, where you will find a party going on, some merchants where you can spend your Timewarped Badges and get some items, and some quests to earn the Timewarped Badges.
All Activities to Do During WoW's 19th Anniversary Event
Players can enjoy several activities during the event, with a majority earning your Timewarped Badges, which can be used to get items like pets, a mount, and some fun consumables. Below, we have listed all the activities.
Quests
Like any big WoW event, there are a few quests players can do. In this case, you have "A Time to Reflect," which involves answering a question about the history of WoW, and doing so will net you five Timewarped Badges.
Along with this, you have "The Originals," which sees you take on classic World Bosses like Lord Kazzak, Azuregos, and the Dragons of Nightmare. Not only does this earn you Badges, but these bosses drop loot that hasn't been available in the game for years, making it particularly worthwhile to do.
Doomwalker and Azure Worldchiller Mount
One of the biggest attractions of the event is the new Azure Worldchiller Mount, a recolor of the Obsidian Worldbreaker, which players can get from defeating Doomwalker, a world boss that will be available in Tanaris. You also won't need to grind for this mount since it has a 100% drop rate.
Alterac Valley of Olde
This activity sees the classic Alterac Valley battleground get a new version that harkens back to the classic version, albeit with a few changes. In this version, you can summon bosses and have multiple quests to complete that earn you Timewarped Badges. It has no reinforcement or a time limit, making it a longer, more grueling battle for players.
Related: WoW Chromie Time Explained – How Leveling Up Works in WoW
Doing this mode will net you Badges, and by earning 200 of these from this mode, you will unlock an achievement and get some mounts, these being the Stormpike Battle Ram for the Alliance and Frostwolf Snarler for the Horde. Additionally, you can purchase rescaled items from the Alterac Valley Entrance in Hillsbrad Foothills using Timewarped Badges and Marks of Honor. You can sign up to take part in this battleground via the Party Finder.
Caverns of Time
As well as all these quests and rewards, players can enjoy a few extra tidbits in the Caverns of Time, including using the Chronocrystals, which will let you see past cinematics from WoW's history. There is also the in-game band Elite Tauren Chieftain playing a show, a football-like game called Khadgar-ball Soccer you can do in the caverns, and you can even find the legendary Leeroy Jenkins selling some Spicy Fried Chicken. These won't earn you any badges, but they are a fun pass time and a nice reminder of thegames long history.