Everything We Know About World of Warcraft's Worldsoul Saga Expansions
The Worldsoul saga is coming to World of Warcraft. Here's everything we've learned so far about our future adventures in Azeroth.
Blizzcon 23 kicked off with a bang, with tons of World of Warcraft content pouring in from the Blizzard development team. We've scoured the furthest ends of Azeroth for every detail we can find for the upcoming World of Warcraft Worldsoul Saga expansions.
It's almost as if we've made a lot of requests from Blizzard over the years, and the company has been biding its time until now. Many of those things, from less borrowed power to more continuity when it comes to using alts on our account, seemed to fall on deaf ears. It appears like they've finally heard our cries with the announcement of the Worldsoul Saga trilogy. Buckle up, adventurers; there's a lot to get through.
Related: Top 10 Best WoW Titles
What Is World of Warcraft Worldsoul Saga?
The Worldsoul Saga is the name for a trio of expansions that are planned to be released in the upcoming years for World of Warcraft. The three expansions — The War Within, Midnight, and The Last Titan — are set to tell a new story as Dragonflight wraps up twenty years of Blizzard Storytelling, which began in 2004 with the release of the original World of Warcraft. While we don't know much about the latter two expansions other than the tentative name, Blizzard went all in with showing what we can expect in the first title in the upcoming trilogy, The War Within. If The World Within is anything to go off of, we're in for a huge treat in the next chapter of WoW.
Xal'atath Returns
Our favorite disembodied dagger from the WoW Legion and Battle for Azeroth expansions will return in the upcoming World of Warcraft expansion, The War Within. With her new elven vessel in tow, she's currently planning on bringing the void back to Azeroth. It's now up to us, the heroes of the Alliance and Horde, to come together once again and put an end to all her void-ish shenanigans. Fortunately, it appears that some unlikely "allies" will be joining us.
New Allied Race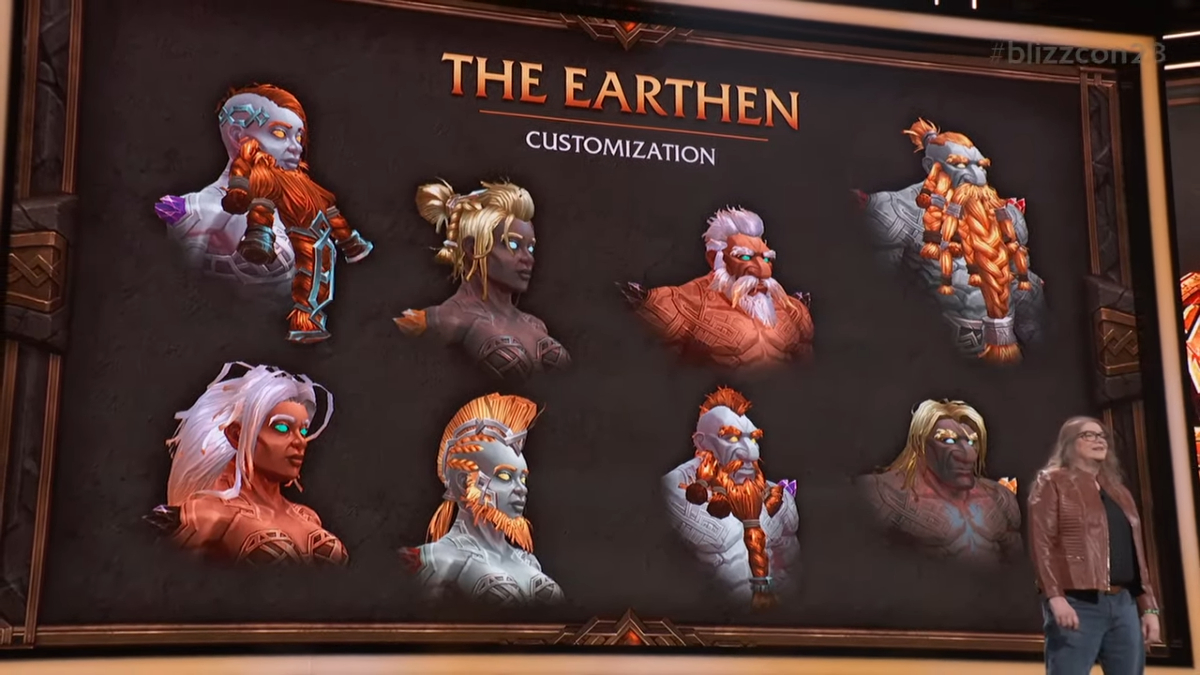 After several expansions (Legion, Battle for Azeroth), we're finally getting some more allied races with the brand-new dwarf-like Earthen. The Earthen are available to both the Horde and Alliance, and will feature a lot of different customization options like gems, rocky skin, and beards for both body types. They're a dwindling race, and we must help them survive the upcoming darkness. Of course, this means completing a long questline that'll introduce the race and its culture to players.
New Factions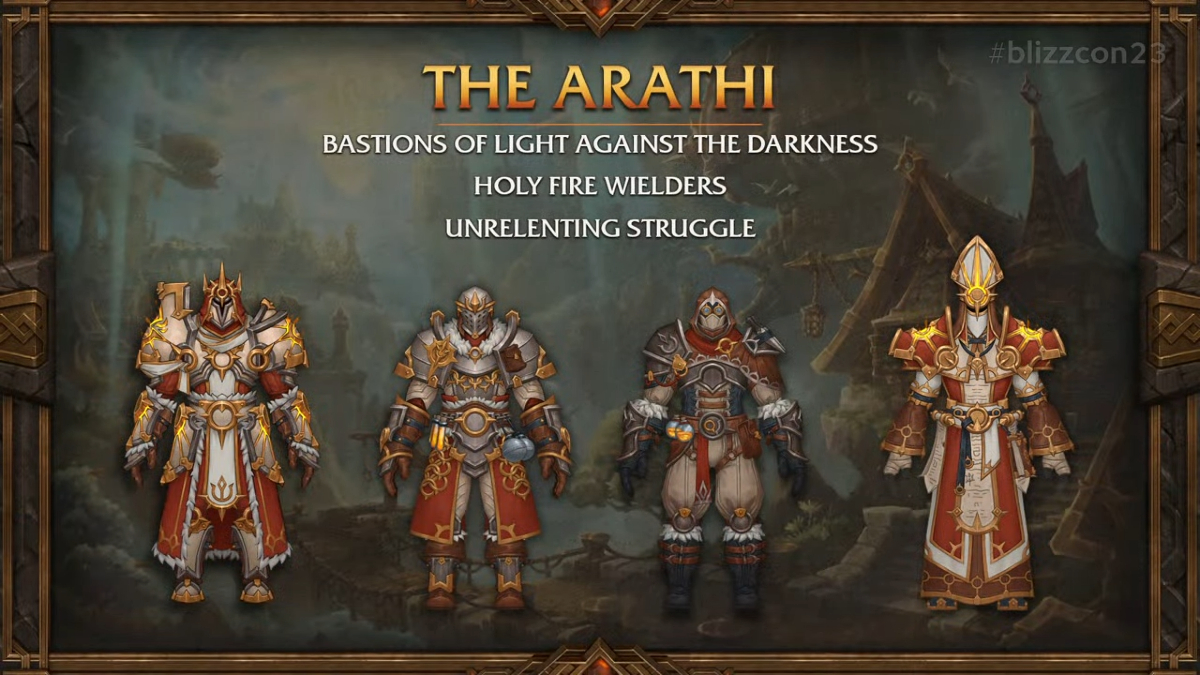 Speaking of cultures, there are a few new ones that may or may not be totally on our side, like the Earthen will in the Worldsoul Saga. One of those factions, the Arathi, may sound familiar to those who follow WoW lore. In particular, Anduin Lothar was initially thought of as the last of the Arathi before his death in the Second War. Now it seems as though the subrace is back with new bases, airships, and attitudes.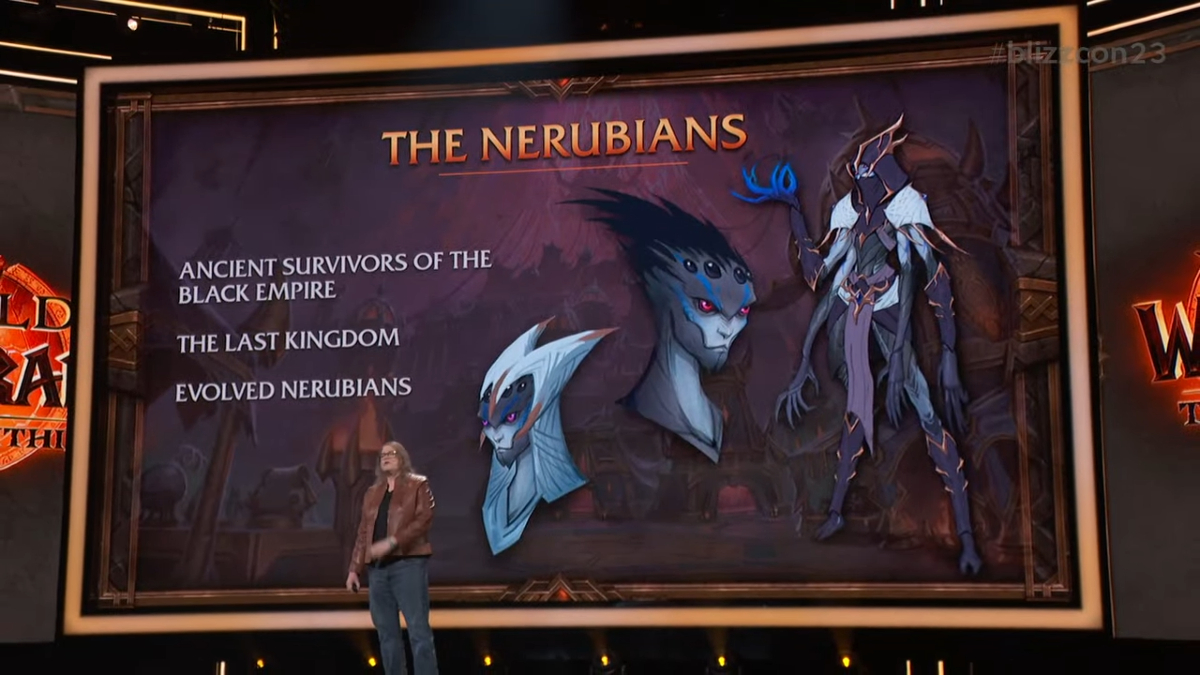 Another faction is the Nerubians, who are the survivors of the ancient Black Empire. These Nerubians, in particular, are an evolved species in comparison to their ancestors and are under the control of a power-hungry queen. They serve as the antagonists, along with Xal'atath. Of course, not all Nerubians agree with their queen, and Blizzard has hinted that they'll make appearances throughout The War Within expansion.
New Zones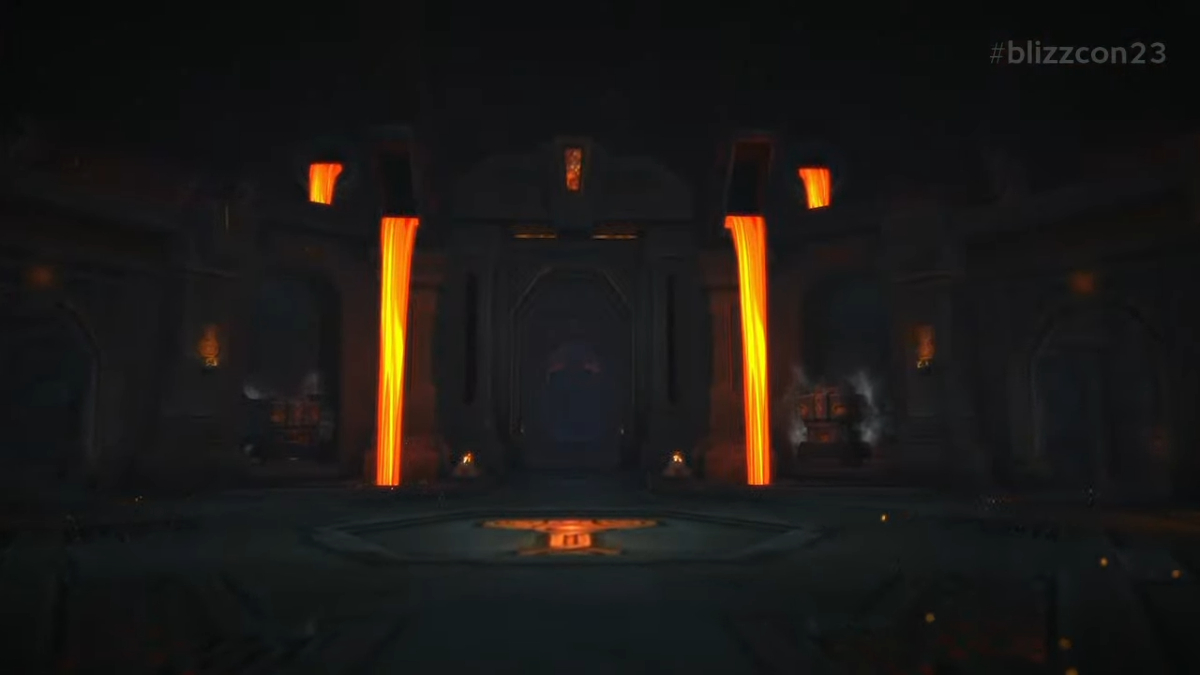 In The War Within, we'll be adventuring through the Ajz-Kahet, Isle of Dorn, The Ringing Deeps, and Hallowfall zones. Players will start on the surface, which encompasses lively forests, stormy hills, and mountain kingdoms. Of course, Blizzard wouldn't want us to actually enjoy this paradise and will thrust us into the underground caverns where the most dangerous creatures, like kobolds and brand-new insect-like foes live. There's also the possibility of encountering creatures that are normally not found in caverns.
Better Support For Your Alts
For all you Altaholics out there, The War Within Expansion is giving us a new reason to jump back into the game thanks to their new account-based character progression changes. We'll now be able to share appearances, titles, reputations, and renown with all our characters that are tied to our account, no matter the server. We'll even be able to group our alts together, cross-server, with the new warband system. We expect some players to have small villages with a sixty-character limit across all servers.
Brand New Delves
For those who wish they could get endgame gear without resorting to raiding, mythic dungeons, or PvP, The War Within is introducing a brand new game mode called delves that will allow us "casuals" to keep up with the best gear. Delves is playable with 1 to 5 players, and NPCs like Brann Bronzebeard will even be present. NPC companions offer unique skills that we can customize, which will help us overcome difficult challenges. We'll be getting new companions for each season.
More Character Specialization With Hero Talents
Now to the final (and best) part: the introduction Hero Talents. It's been painful for the last three expansions (Legion, BFA, and Shadowlands in particular), with the temporary boost in power that goes away once the expansion does. Now, The War Within is introducing Hero Talents, which Blizzard is planning to keep around and add to for the duration of the Worldsoul Saga, at the very least. These Hero Talents will tie in with each class and specialization, and new unique combinations will be possible when combining the three skill trees. This, along with all the other changes, is hopefully going to breathe new life into World of Warcraft when The War Within releases next year, in 2024.