PS Plus February 2018 Free Games Has Been Leaked
From a poster leak on the internet which shows the covers of 3 games and supposedly the image leaked is said to contain the upcoming titles which will be included in the PS+ for the month of February 2018. Warning: This is just a rumor and should not be taken seriously, as there is no official announcement yet.
The games listed on the poster are Dark Souls II: Scholar of the First Sin, Farcry 4 and That's You!. If this leak is true, then getting Dark Souls II and Far Cry 4 for free is a pretty good deal. We expect Sony to make an official announcement of February 2018 Free Games for PlayStation Plus subscribers early next week.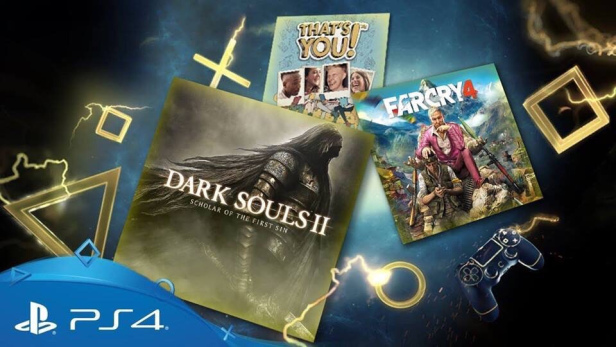 What do you guys think – Is this poster legit or FAKE? Share your opinion with us in the comment section below.