Retailer Coolshop Leaks Marvel's Spider-Man PS4 Release Date
A day does not go by when we don't have a new leak about anything regarding the PS4, and now the latest leak is about the exact release date of Insomniac Games' Spider-Man game (a PlayStation 4 exclusive title).
The game is being or is developed by Insomniac games, and we know that the game will be released in 2018 (as officially confirmed recently) however no specific release or release window was specified by the publisher. Well, that lack of information has been filled by the leak provided by Coolshop.
As their listing of the game on their website shows the release date of 28th September. As there is no official announcement of the game from the publisher so we can assume that the game might get released during fall 2018. You guys can check out the screenshot of the listing below.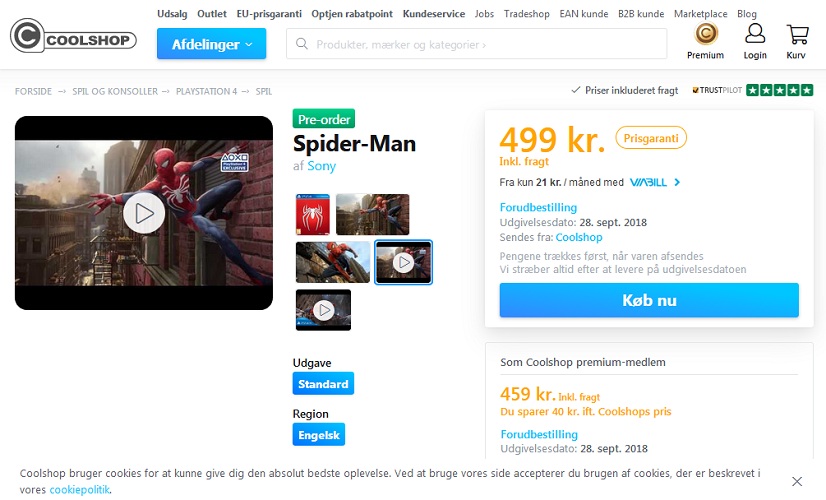 Spider-Man PS4 is a single-player game. The development work is in the final phase and we can make this out from the fact that a playable build of the game is already available internally (from START to FINISH). Few Insomniac Games developer has playtested the build multiple times and each Playthrough Lasted Multiple Days.