All birthdays and best gifts in Stardew Valley
What gifts should you get for the characters in Stardew Valley?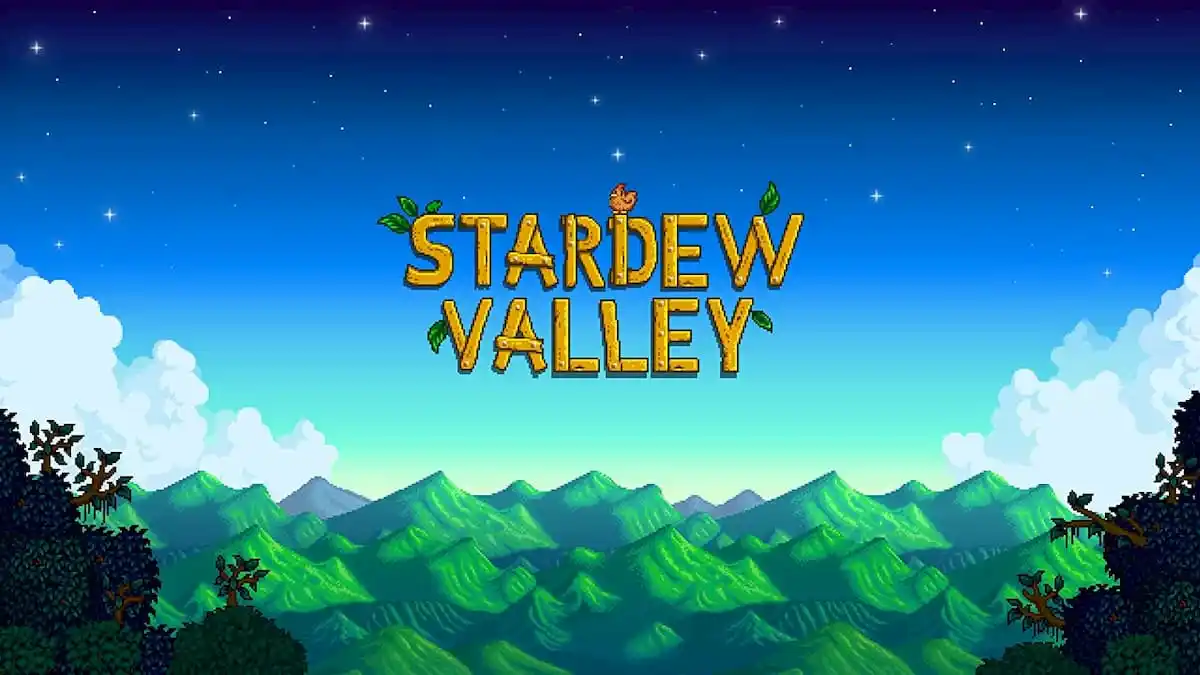 Birthdays are an important event to remember in Stardew Valley. On a character's birthday in the game, you can significantly increase their friendship with you if you provide them with a gift. You want to do this if you plan to marry a particular character. Here's what you need to know about the best gifts and birthday presents to give characters in Stardew Valley.
Related: Stardew Valley cheats, console commands, and item codes
All birthdays and best gifts
You can gift a character at least two items per week. You cannot exceed this limit except on their birthday. If you have already met those two gift limits that week, and it's the character's birthday, you can give them something later, and it should say they have not met their limit.
Character
Date
Best Gift
Abigail
Fall, 13
Amethyst
Blackberry cobbler
Chocolate cake
Pufferfish
Pumpkin
Spicy eel
Alex
Summer, 13
Complete breakfast
Salmon dinner
Caroline
Winter, 07
Fish taco
Green tea
Summer spangle
Clint
Winter, 26
Amethyst
Aquamarine
Artichoke dip
Emerald
Fiddlehead Risotto
Gold bar
Iridium bar
Jade
Omni Geode
Ruby
Topaz
Demetrius
Summer, 19
Bean hotpot
Ice cream
Rice pudding
Strawberry
Dwarf
Summer, 22
Amethyst
Aquamarine
Emerald
Jade
Lemon stone
Omni Geode
Ruby
Topaz
Elliott
Fall, 05
Crab cakes
Duck feather
Lobster
Pomegranate
Tom Kha Soup
Emily
Spring, 27
Amethyst
Aquamarine
Cloth
Emerald
Jade
Ruby
Survival burger
Topaz
Wool
Evelyn
Winter, 20
Beet
Chocolate cake
Diamond
Fairy rose
Stuffing
Tulip
George
Fall, 24
Fried mushroom
Leek
Gus
Summer 08
Diamond
Escargot
Fish taco
Orange
Haley
Spring, 14
Coconut
Fruit salad
Pink cake
Sunflower
Harvey
Winter, 14
Coffee
Pickles
Super meal
Truffle oil
Wine
Jas
Summer, 04
Fairy rose
Pink cake
Plum pudding
Jodi
Fall, 11
Chocolate cake
Crispy bass
Diamond
Eggplant parmesan
Fried Eel
Pancakes
Rhubarb pie
Vegetable medley
Kent
Spring, 04
Fiddlehead risotto
Roasted hazelnuts
Krobus
Winter, 01
Diamond
Iridium bar
Pumpkin
Void egg
Void mayonnaise
Wild horseradish
Leah
Winter, 23
Goat cheese
Poppyseed muffin
Salad
Stir fry
Truffle
Vegetable medley
Wine
Lewis
Spring, 07
Autumn's Bounty
Glazed yams
Green tea
Hot pepper
Vegetable medley
Linus
Winter, 03
Blueberry tart
Cactus fruit
Coconut
Dish o' the sea
Yam
Marnie
Fall, 18
Diamond
Farmer's lunch
Pink cake
Pumpkin pie
Maru
Summer, 10
Battery pack
Cauliflower
Cheese cauliflower
Diamond
Gold bar
Iridium bar
Miner's treat
Pepper poppers
Rhubarb pie
Strawberry
Pam
Spring, 18
Beer
Cactus fruit
Glazed yams
Mead
Pale ale
Parsnip
Parsnip soup
Penny
Fall, 02
Diamond
Emerald
Melon
Poppy
Poppyseed muffin
Red plate
Roots platter
Sandfish
Tom Kha soup
Pierre
Spring, 26
Fried calamari
Robin
Fall, 21
Goat cheese
Peach
Spaghetti
Sam
Summer 17
Cactus Fruit
Maple bar
Pizza
Tigerseye
Sandy
Fall, 15
Crocus
Daffodil
Sweet pea
Sebastian
Winter, 10
Frozen tear
Obsidian
Pumpkin soup
Sashimi
Void Egg
Shane
Spring, 20
Beer
Hot pepper
Pepper poppers
Pizza
Vincent
Spring, 10
Cranberry candy
Grape
Pink cake
Snail
Willy
Summer, 24
Catfish
Diamond
Iridium bar
Mead
Octopus
Pumpkin
Sea cucumber
Sturgeon
Wizard
Winter, 17
Purple mushroom
Solar essence
Super cucumber
Void essence