Best teams to manage in Career Mode on FIFA 20
When it comes to solo FIFA play, the career mode, while neglected for a long while, is still the place to be. The new features this year should improve the experience somewhat, but if you've had any experience with it in the last few years, you'll likely still have a perfect understanding of how it works.
Take a team from any division of football that the game supports and take them to glory. While the experience won't entirely be at the level of say Football Manager for taking a Phoenix Club (i.e., a club risen from the liquidation of an old club or lost to another city) back to the glory days, it is still as big a challenge as you want to make it.
So to provide you with the best challenges you can get, here are our recommended teams to within career mode:
Best teams to manage in Career Mode on FIFA 20
Bolton Wanderers Rise from the Brink (World Class/Legendary)
The plight of Bolton Wanderers is a sad one as in truth, the club has suffered from poor management at ownership level for years (something fans of Charlton, Blackpool, Newcastle, Blackburn, and many others will know well) and their debts almost consumed them this year, similar to the less fortunate nearby club Bury.
While their neighbors are unlikely to be available in the game (they recently were expelled from the League), it's an excellent chance to bring redemption to a club with a relatively rich history. Low on resources, low on quality in all positions with youth heavily relied upon and a heavy points deduction in the first season, Bolton will certainly be a project, but one that any keen English football fan would relish.
Real Madrid's New Galacticos (World Class)
One of the biggest teams Real Madrid maybe, but it's also one in transition. They are looking to this summer for a significant squad rebuilding, using their vast resources to purchase some of the most prominent young talents in the world, including Luka Jovic, Kubo (who previously was with Barcelona's La Massa and is on-lon out in the first season of the game) and Ferland Mendy. With some of their best talent retained in Modric, Bale and Ramos, and adding Chelsea's attacking midfield star Eden Hazard to their line up, the foundation has been laid.
But a good foundation is only worthwhile if the building blocks on top of it fit into place, and it's down to you to take on the role of Zinidine Zidane and finish the job.
Dundalk F.C., Champions of Europe (Legendary or higher)
The champions of Ireland's top league is also one that has plenty of talent (relative to their size). However, that doesn't mean that much when FIFA 20 believes that the team is the strength of a good English League 2 side. This year, they managed to scrape through the first round of qualifying for the Champions League on penalties, only to be scuppered by Qarabağ from Azerbaijan in Round 2.
The challenge here is to use the club's limited resources and pulling power to not only get to the group stages, which in itself would be a first for a team from the Republic of Ireland (they came close in 2016) but to go the whole way and win the competition. All this while juggling domestic glory too.
This one is very much a difficult challenge, as you're likely to find that the ability to bring in any players of actual quality will be severely hampered in the first season. Look to use the scout and youth training system and build up the high ranked youth stars if you feel it's impossible with the current squad. It will take time, but it's a journey that can make for a real sense of achievement.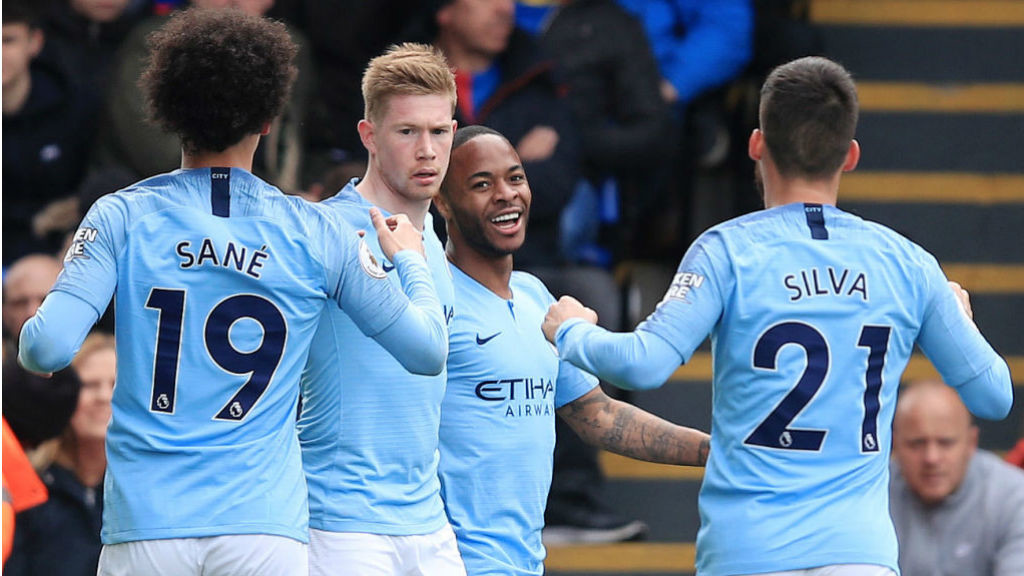 Manchester City's Quadruple Dream (Ultimate)
Last year, Manchester City achieved a feat no other team had reached before, and that was to win the domestic treble. There have been teams that had won trebles before, but they had included European Honors, with one domestic title eluding them. But let's be honest here. This is Manchester City we are talking about, and when it comes to success, it's all a success, or none of it is.
That's why taking this challenge requires the Ultimate difficulty. You have been given a squad that is already one of the best in the world, and some extra cash to splash out on another player if you so, please. However, the idea is that you have enough resources to challenge and win on every front. You have the team. Now you have to show that you have the skill to take on the world and win.
One Nation Army (Any Team – World Class and above)
This is less about a specific team, and more about a new philosophy in your chosen team. Maybe it's the team that you support. The idea though is that you take that club, and build a team from players only of the home nation, rules of the league permitting. For example, if you decide to take on the MLS with Toronto FC, you can only use players from Canada.
Or perhaps if you want to take it a step further, you can make your team up of only players that are from a certain region of the country. Take control of Barcelona, but you must sell any non-Catalonian players. Go with RB Leipzig, but you can only buy and use players who would have qualified for East Germany. Or take charge at Sheffield United and only consider the players from Yorkshire towns. It's a simple premise, and if you're unsure on certain players, a quick Google search should tell you whether you can use them. It's all designed to provide a challenge in managing and using certain players, though, so this would take the most time of all the challenges.