Gaming Gift Guide: The best gaming stocking stuffers under $25
Must-have stocking stuffers for veteran and budding gamers.
With the holidays fast approaching, it's the perfect time to start thinking about stocking stuffer gifts for your loved ones. If they happen to be gamers, then this guide is sure to spark your attention. This list includes gaming-related stocking stuffers that are cute, funny, inexpensive and the perfect last-minute gifts for the holiday procrastinators out there. All of the following gifts won't break the bank either, being below $25 each.
Related: Gaming Gift Guide: The best gifts for Xbox fans in 2022
Best stocking-stuffer gifts for gaming friends and family
Blue light-blocking glasses are a thoughtful gift, with the purpose of protecting your eyes from the excess of blue light exposure caused by staring at screens for hours on end. They're designed to alleviate common symptoms, including sore or dry eyes, blurred vision, and headaches. Show your love by popping a pair of these in your loved ones stocking.
If the gamer in your life happens to collect mugs, or just really loves Pokémon, this is an excellent choice for them. A mug like this is a nice way of telling them that they need to drink more water during a gaming binge. Ceramic mugs are a bit easier to clean and a smaller 12oz mug like this one can keep drinks at the temp you want for much longer. Eevee not included.
With how much we touch our controllers and keyboards, it is not surprising that they get pretty disgusting over time. Trust us, you don't want to look closely. While you can rub them down and clean the surface pretty easily, dust accumulates in the many cracks of these devices. This gel is used to get the dust out of there.
This is a bit of an oddball recommendation, but the gift receiver will never see it coming. One of the worst fights we face every single day is when to call it quits for the night or keep going. Instead of leaving it to yourself and staying up all night, let fate decide when it is time to shut down for the night.
Funko Pop! figures have become wildly popular collector's items. Inspired by old-fashioned bobbleheads, the figures are based on pop culture references and icons. Each one is a unique collectible that is only available in a limited supply. Once a figure sells out, it will never be stocked by the company again. Luckily, even limited edition figures are affordable enough that starting a collection won't break the bank. You can even design your own custom one on the Funko website.
You can find all kinds of socks with funny sayings on them these days. While you could go with these pretty generic ones, there are a lot of franchises that you can specifically look for to let them rep their favorite games on their feet.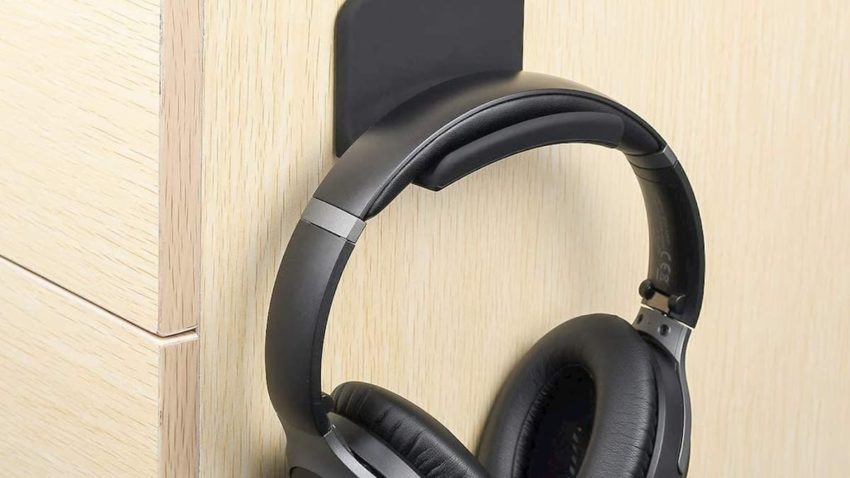 The perfect gift for hanging up your gaming headset, headphones, cables, and various other electronics and gadgets. The hanger securely fits any surface and is the ideal addition to any gamer station.
Steve, like all other things Minecraft, has become almost instantly recognizable the world over. This action figure set includes a Steve mini figure, an Iron Pick Axe, and a Coal Ore Block. This little guy will slip in nicely inside of any stocking to make a nice addition to anyone's collection of gaming paraphernalia.
PC gamers love just about everything to have RGB lights. Roll one of these babies up and throw it in their stocking for a nice surprise.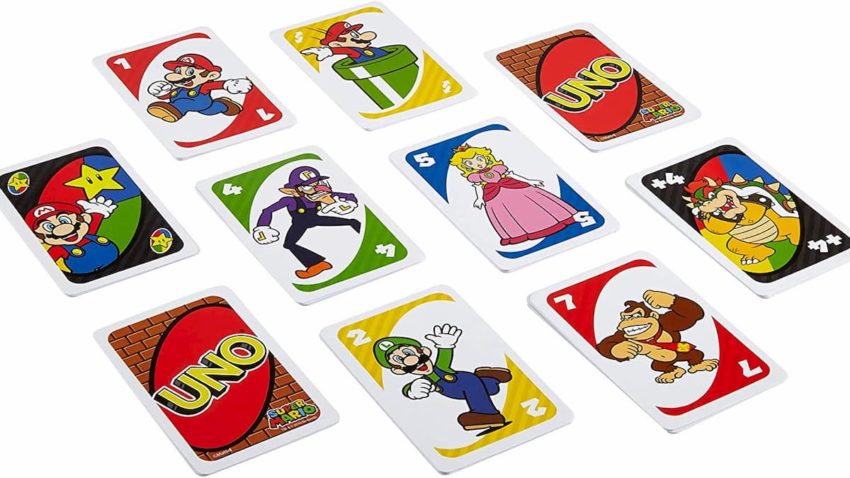 A classic card game Uno with Nintendo's most lovable characters — This deck is perfect for the stocking, and it's also very inexpensive. Whipping out a pack of these on game night with family and friends is a good way to spend time together when AFK.
This article includes affiliate links, which may provide a small compensation to Gamepur.