GTA V: How to easily Destroy any Tank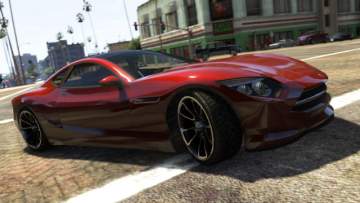 Tanks in GTA V are annoying when you are not driving and someone else is using it to kill people including you so we decided to let's put this to an end. This GTA V tricks guide will show you how to take down the Tank with no sweat. The Easiest way to take down any Tank in GTA 5.
An Easy Trick to take the tank down once and for all. All you need to perform this stunt is a good Motorcycle(your choice) with decent handling skills, Sticky Bombs, Lester and yourself. If you have all this already then you are ready to explode the Tank and the nearby area.
How to Destroy any Tank
Step 1:
Get a motorcycle
Step 2:
Put five sticky bombs on it
Step 3:
Get yourself on motorcycle and ride towards the Tank
Step 4:
Call Lester to off the Radar
Step 5:
When you are about to reach it press G to explode it, here you may either find yourself died or jump before pressing G, but it will totally worth it.
Step 6:
Mission Accomplished! You have saved the world.