How to Build & Use the Rune Table in LotR: Return to Moria
Just like Bilbo and Frodo Return to Moria players can wield a glowing sword warning them of orcs close by thanks to runes.
Building stronger weapons is a must in LotR: Return to Moria if a player wants to further their exploration of Moria's cavernous halls. However, with a little bit of ancient dwarven power weapons can become a terrifying force to whoever stands in the way.
There are many enemies to face in LotR: Return to Moria, and they only get stronger the deeper a player goes. Thankfully, there are other ways for players to build strength besides forging newer weapons. Attaching a dwarven rune to weapons will fans a nice boost when battling Goblins and Orcs.
Related: How to Find The Lower Deeps in LotR: Return to Moria
What are the Runes in LotR: Return to Moria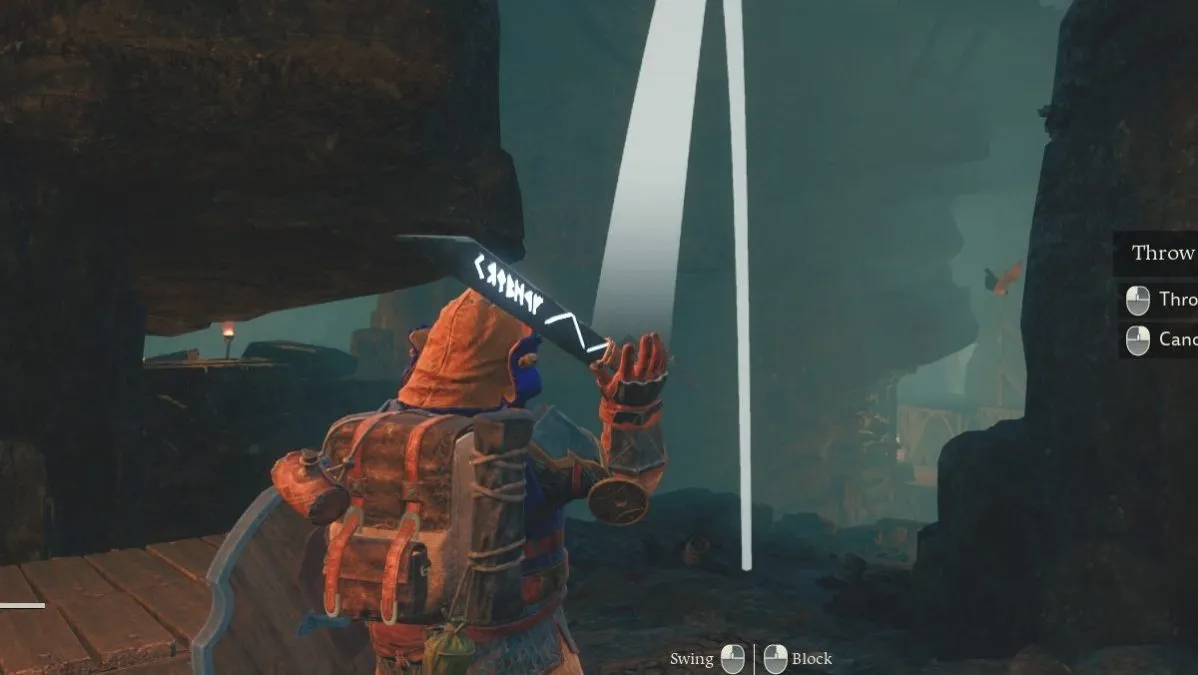 Runes are objects that can be found while exploring the abandoned settlements in LotR: Return to Moria. These runes, when combined with weapons, will give special abilities that increase the Dwarf's speed, do more damage to Orcs, or send shockwaves that will send enemies toppling down. There are multiple types of runes with different levels or rarity. However, how useful a rune is will all depend greatly on the gamer's play style.
Building the Rune Table in LotR: Return to Moria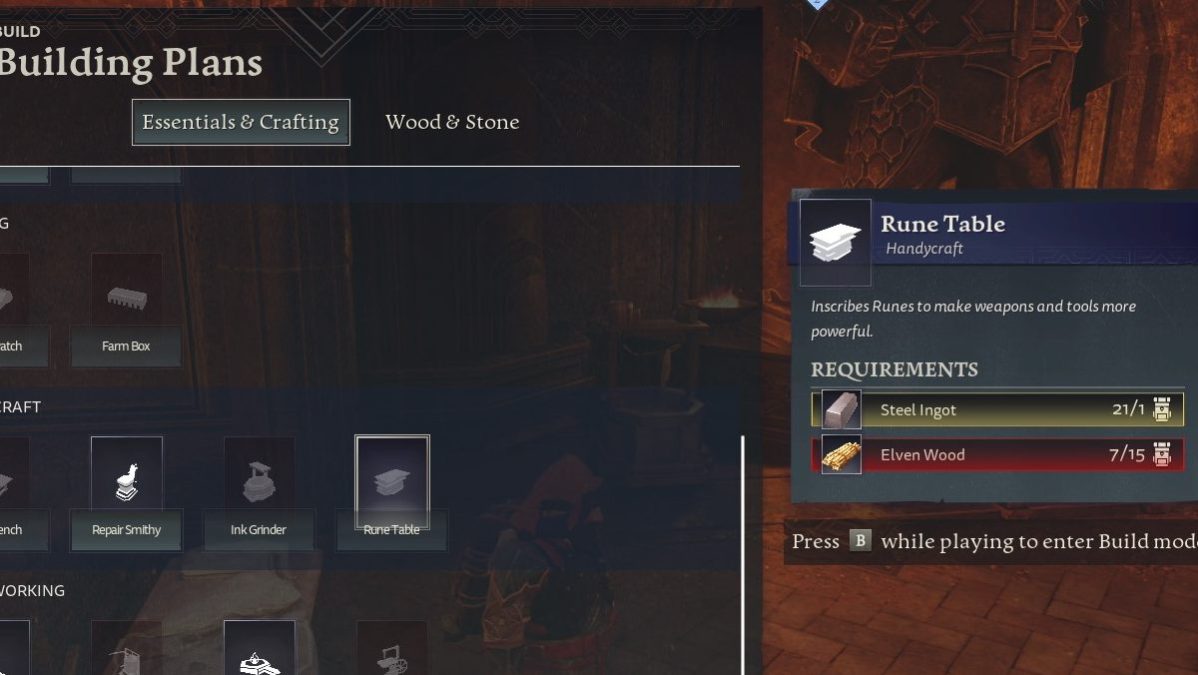 To start creating these enhanced weapons with greater abilities, a player must find a rune table. A broken rune table can be found in the Mines of Moria in an old settlement area similar to the first campsite at the beginning of the game. Here the player will need to fix the rune table with 1X Steel Ingot and 15x Elven Wood. After repairing the first rune table, players will unlock the rune table recipe.
Combining Runes and Weapons in LotR: Return to Moria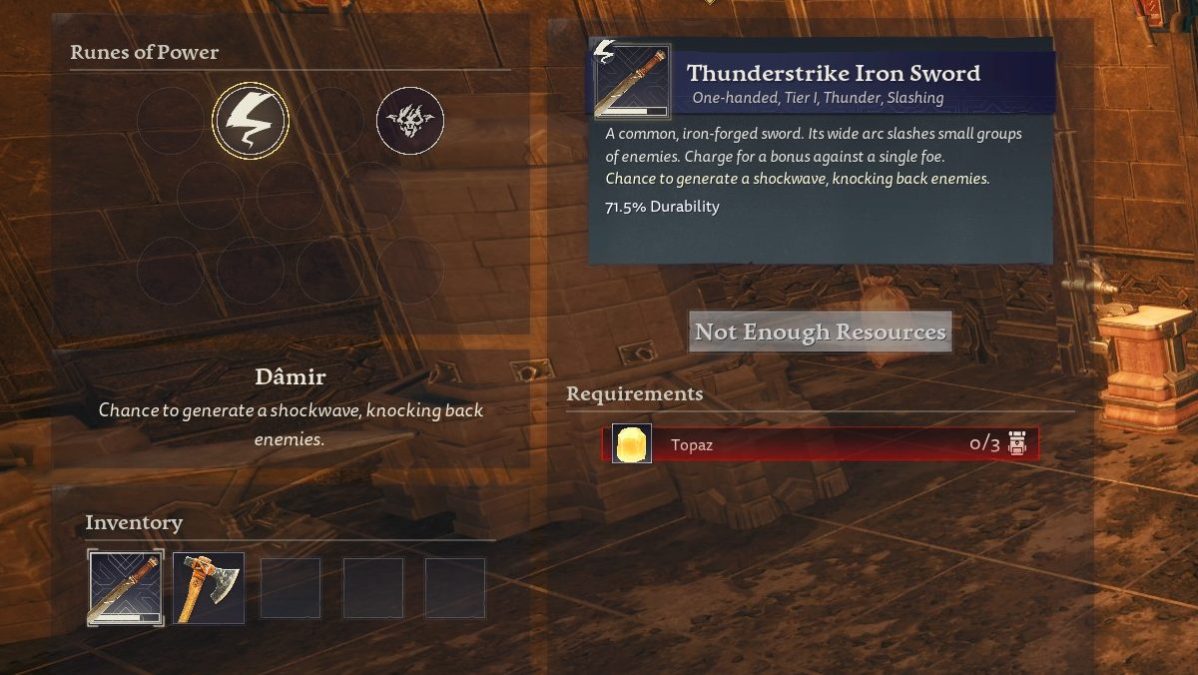 The crafting menu for the rune table will reveal the runes that have been collected. Players will need to choose a weapon to see how much of a certain gem is needed to apply that rune. When the requirements are met, they can combine that weapon and rune. The variety of runes will require different gems. Some of the more uncommon runes will require rarer gems.
With some extra firepower and the runic gifts left behind by Dwarves long gone, players can dominate their enemies and continue to conquer the ever-challenging Moria. Maybe more Dwarven secrets will come to light along the way.