Roblox Banana Eats codes (December 2022)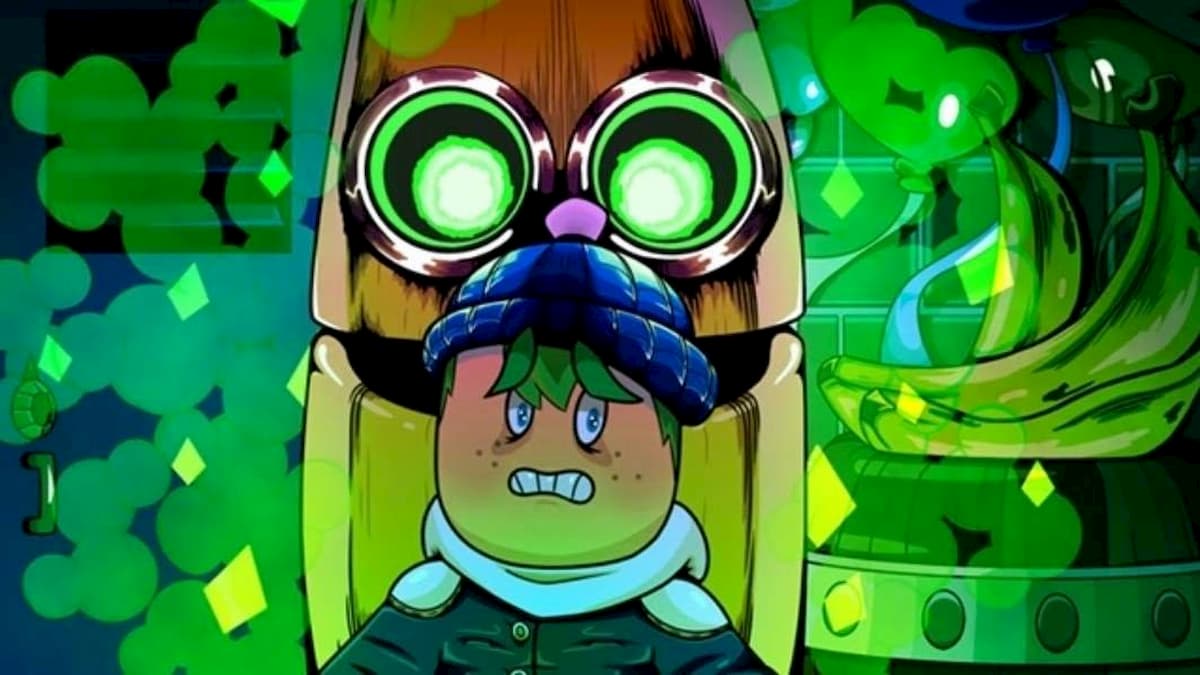 Roblox Banana Eats is like an insane version of Dead by Deadlight. You will be stalked by a killer banana and will need to make your way through the level to try and escape. One player will be given the role of the banana in each round, and it is their job to try and stop everyone else from escaping. The players have a beacon to let them know when the banana is getting close to them, to give them some way to try and avoid an ironic fate.
How to redeem Roblox Banana Eats codes
To redeem codes for Roblox Banana Eats, join the lobby and hit the Codes button on the bottom right corner of the screen that looks like a Twitter icon. This will bring up a code box. Enter the code and then hit the Redeem button.
Active codes for Roblox Banana Eats
Last updated: February 6, 2023

Added one new code.
HEARTS — Reward: Peel of Hearts (New)
FRIDAY — Reward: 200 Coins (New)
HALFBILLION—Redeem for Banana's Aurora (New)
HAPPYHOLIDAYS — Redeem for Social Candy Cane
GLITTERPUMPKIN — Sparkle Orange Beacon
Expired codes for Roblox Banana Eats
The below codes have all expired. We will move codes from the active to expired section when their time comes.
HAPPYBIRTHDAY – Redeem for Birthday Banana Skin
FREEBEANS
LUCKYPEEL
LUCKYBEACON
CHOCOLATE
BANANALOVES
MORECOINS
FREELOOT
NEWMAP
BANANASPLIT
SNOWDAYS
BIGUPDATES2021
FANCYPANCAKE
FREECOINS
THATEGGPLANTCOLOR
GLITTEREVERYWHERE
THEGOLDENPEELS
DIPPINGINTOINSANITY
BANANAISHERE
NEWMAPSOON
SPARECHANGE
15KFOLLOWERS
BOONANAEATS
1151308625
BUGOFF
100MILLION