Roblox Bitcoin Miner codes (February 2023)
Mine Bitcoin with more efficiency than ever before.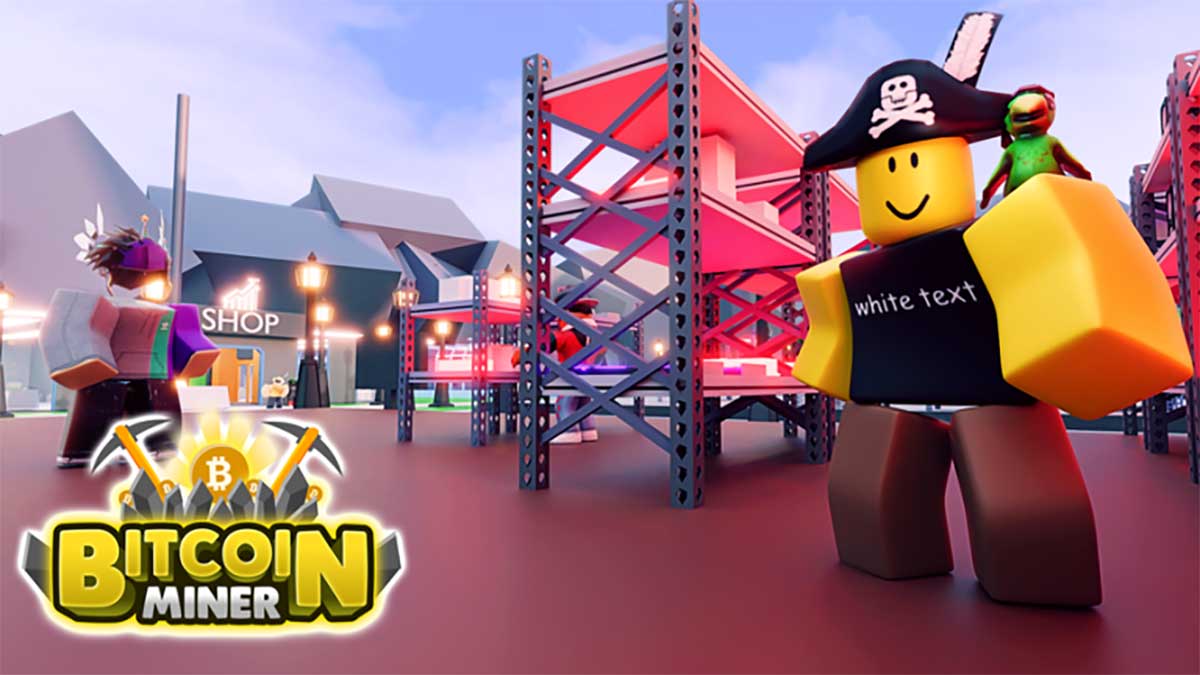 Bitcoin will not mine itself. You have the chance to be at the heart of earning a lot of Bitcoin in the Roblox Bitcoin Miner game. Here, it's a vastly different experience than in real-life, and you can expect to work quite a bit harder. Because Bitcoin Miner is hard work, you can use a bit of assistance with some helpful codes provided by the developers. These are some of the best Roblox Bitcoin Miner codes you can use while playing.
How to redeem Roblox Bitcoin Miner codes
When you're ready to redeem your codes, make sure you've started the Bitcoin Miner application and use the correct account. After launching the game, click on the smartphone device at the bottom of your screen, and look for the "Code" icon on your phone. You can now enter any of the codes we've posted below, so long as they're still working. We recommend treating each code as case-sensitive, double-checking that you're keeping all of the appropriate capital and lowercase letters.
We recommend you follow the game's developer on their Twitter page, @robloxpolgamdev. The developer regularly posts update releases, if new codes have arrived, and the bug fixes they've made for Bitcoin Miner.
Working Roblox Bitcoin Miner codes
The following list contains all the codes we know to be working in the game.
AnotherBlock – Redeem for a Concrete Block
NewUI – Redeem for a Super GPU Cabinet
NotAPlate – Redeem for Super Mining Boost
AnotherCodeOnARock – Redeem for 3x Hedge
EvenMoreCodes – Redeem for Super Mining Boost
truckboost – Redeem for Super Mining Boost
GrassWall – Redeem for 3x Hedge
AgainBoost – Redeem for Super Mining Boost
BoostOnSign – Redeem for Super Mining Boost
NotATrashCan – Redeem for Super Mining Boost
QuadBoost – Redeem for Super Mining Boost
ExtraBooster– Redeem for super mining boost
SandFloor – Redeem for One Level Up
FreeLvl – Get one free level
extra – Redeem for Starter Electricity Box
Why won't my Roblox Bitcoin Miner codes work?
If you're running into any trouble with the Roblox Bitcoin Miner codes, there are typically two reasons. The first is the codes no longer work. The game developer regularly cycles out these codes, adding new ones to the game but removing the older ones. The update may have happened after our update for this page. The second reason is you've already redeemed to code for your primary Roblox account, and you forgot you used it. Many of the codes posted by the developers only work once on any account.
There are other Roblox games for you to play alongside Bitcoin Miner that also feature multiple codes. We recommend checking out our code pages for RoCitizens, Idle Heroes, Demonfall, and Farming and Friends to earn more rewards.
This article includes affiliate links, which may provide small compensation to DoubleXP