Sims 4: How To Use Hoe It Up Mod
This mod gives you the chance to explore more careers for your Sims 4 characters.
The Sims 4 is a creative game where you can make a character and have them live out their life, trying to figure out their career and who they want to fall in love with. Many fans are eager to play the game with mods, such as the Hoe It Up mod.
The Hoe It Up mod adds a few more adult themes to Sims 4, giving your character a chance to become a stripper and work in clubs where they can make money. You'll need to make sure you install it properly for this mod to work. Here's what you need to know about how to use the Hoe It Up mod in Sims 4.
Related: All vampire cheats in The Sims 4
How to install the Hoe It Up Mod in Sims 4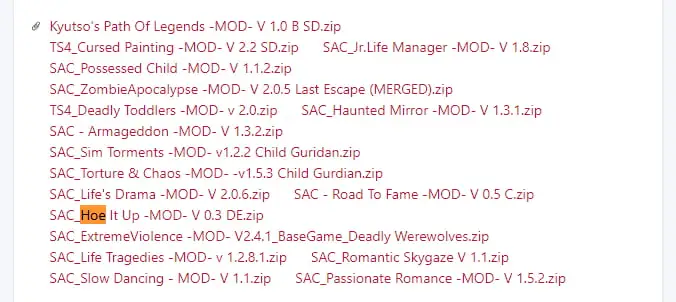 The mod creator had to move the Hoe It Up mod from their website and post it on their patron. It's important to note you do not have to tip the patron to use the mod, but this is where you're going to find it.
Click on the zip file for the mod, and download the application. You'll find it in your downloads folder on your PC, where you can unzip the file. You will then need to move the unzipped files to where you keep the Sims 4 files on your desktop. You must make sure you place them in Sims 4 and under the Mods section.
The route should be in Documents>Electronic Arts>The Sims 4>Mods. If you do not find a Mods folder within your Sims 4 files, create your own by making a new file, and make sure they're under the Sims 4 documents.
Now, when you open up the Sims 4, go to the Game Options tab while playing the game, and make sure you click the enable custom content and mods and save these settings. You will then need to close out of The Sim 4 and load it back up, and this mod should now work.