The 10 best hidden objects games
What's your favorite adventure to find hidden objects?
Finding a great hidden objects game can be a tricky endeavor. The genre is crowded with low-effort, low-reward mobile apps, so it's easy to overlook stellar games.
We've selected our 10 favorite HOGs that balance engaging gameplay with beautiful artwork and compelling characters, with just the right amount of challenge to keep players tuned in. From murder mysteries to psychological thrillers to puzzles for the sake of puzzles, there's a hidden objects game that appeals to your aesthetic.
Hidden City
If you want a little adventure alongside your Hidden Objects game, Hidden City: has a perfect balance with plenty of adventure thrown into it. You'll be exploring a mysterious attempting to solve the mysteries within it, finding various artifacts, encountering wondrous creatures, all the while attempting to locate your friends to save them from the evil hiding behind it.
Available on: Android and iPhone
Mystery Hotel
Mystery Hotel features not only a hidden objects adventure but a murder mystery that you will need to solve throughout your stay. Not only will you have to find numerous items, but you'll have to spot the differences, complete puzzles, and place objects back in the proper order to create finished images. Mystery Hotel also hosts a wonderful background soundtrack that you can lose yourself in while you unfold the mystery before your eyes.
Available on: Android and iPhone
Eventide: Slavic Fable
Eventide: Slavic Fable leans heavily on Eastern European mythology for its ancient magic. This premise is simple enough: Grandma needs help with her garden. Her granddaughter, Mary, must discover secret items, befriend mystical creatures by completing a variety of puzzles and finding secret items. Along the way, she'll encounter rare herbs and dangerous creatures drawn from Slavic folklore as she seeks to save her grandmother, the Heritage Park, and—most importantly—the world.
Available on: PC, PS4, Xbox One, iOS, Android
Grim Legends: The Forsaken Bride
Publisher Artifex Mundi continues their domination of the point-and-click hidden objects puzzle adventure genre with The Forsaken Bride, the most popular installment in the Grim Legends series. In the gloomy village of Ravenbrook, residents rely on charms and superstition to ward off evil. Hand-painted locations filled with elusive objects tell the story of a young woman who receives an unusual invitation from her twin sister. Follow the spooky, thrilling story by completing puzzles and locating hidden objects.
Available on: PC, Mac, PS4, Xbox One, Android, iOS
Hidden Object King's Legacy
In Hidden Object King's Legacy, you'll be exploring a fantasy-themed world in an enchanted castle. For those who have always appreciated the finer details of fairy tale stories, you'll be able to immerse yourself in this one as you locate many of the king's legendary artifacts and items dispersed throughout a gorgeous landscape. You'll be trying to keep the royal family on throne, and locating these special items ensures they keep what is rightfully theirs.
Available on: Android and iPhone
Books of Wonders
The Books of Wonders hidden object game features a massive collection of puzzles for you to solve and explore. You can pick from various stories to investigate with a game that also supports 15 languages. You can increase the difficulty as you progress, making the ordeal even more challenging to test your skills. There are a few mini-games you can play to take a break from locating hidden objects, and then you'll be dropped back into the adventure after completing them.
Available on: Android and iPhone
Hidden Hotel: Miami Mystery
In Hidden Hotel: Miami Mystery, you've inherited your grandfather's hotel. Completing hidden objects puzzles earns the money you'll need to renovate the possibly haunted hotel. Each in-game day comes with a new series of tasks, like fixing up the reception area or adding a fireplace and a new set of puzzles. Time is unlimited in each of these puzzles, but the speedy play is rewarded with additional currency. Through the course of the game, you'll move from room to room, redecorating and adding new amenities. The storyline is rewarding but can be completely optional for players who are just in it for the challenge.
Available on: Android, iOS
CSI: Hidden Crimes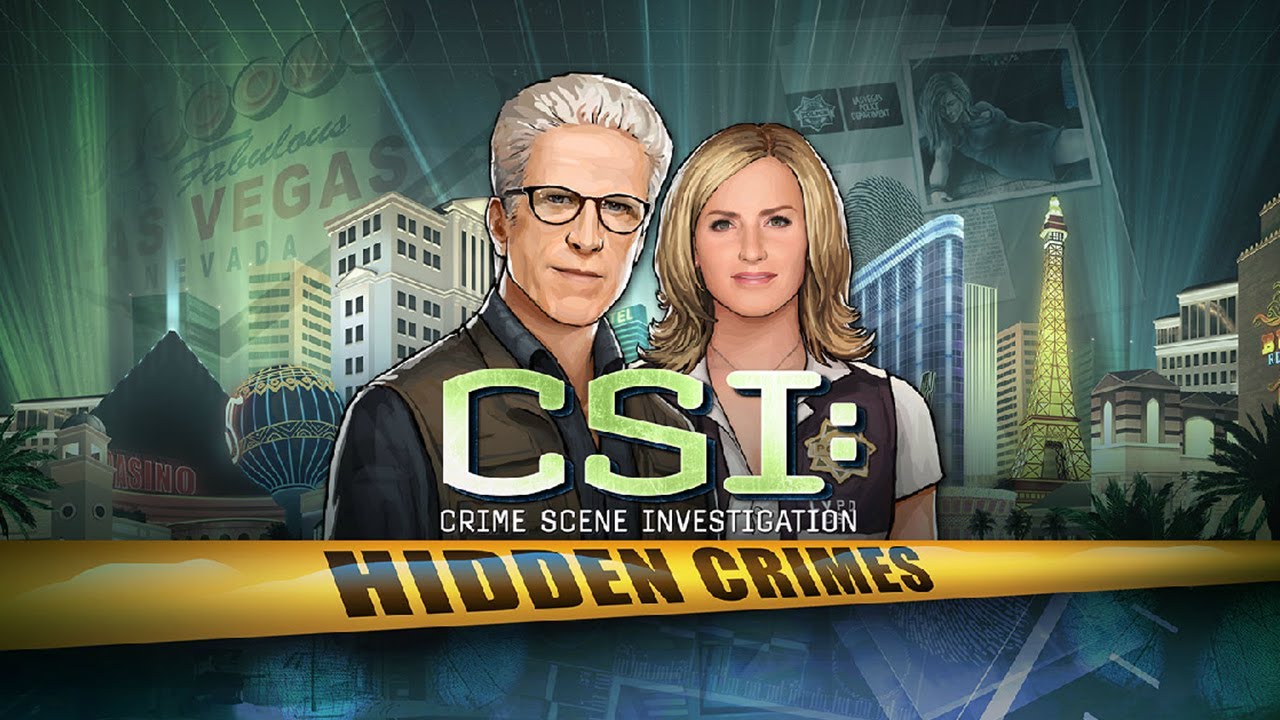 Join the Las Vegas Crime Scene Investigation team to find evidence, question witnesses, and solve crimes. This mobile game is exactly what you would expect from a murder mystery hidden objects game based on the hit TV series. While most Hidden Crimes focus on finding hidden objects, players use the clues found during the highly engaging puzzles to piece together enough evidence to identify the perpetrator of seriously gory murders.
Available on: Android, iOS
Hidden Objects Evil Prince
The Hidden Objects Evil Prince adventure places you in a fantasy world where you explore a magical world filled with fantastical objects and individuals. You'll be tasked to find multiple objects in each room, and you can find yourself immersed in a fantastic castle. Some of the rooms are repeated, with new objects for you to find, challenging your prowess.
Available on: Android and iPhone
Enigmatis 2: The Mists of Ravenwood
This sequel to Enigmatis: The Ghost of Maple Creek takes place in the lush environment of Ravenwood Park. The unsettling park hides shadowy secrets, and the employees are a little too friendly. Something's not right, and it's up to you to put all the pieces together. 55 hand-drawn locations and a wonderfully ambient soundtrack make Ravenwood Park a beautiful place to uncover secrets.
Available on: Nintendo Switch, PS4, Android, iOS