The five best mods for Cities: Skylines in 2020
While Cities: Skylines is a fine city-building game in and of itself, there's always a few modes out there that can improve your experience.
Cities: Skylines is arguably one of the best city-building titles on the market today. Competing with series like Civilization, Cities: Skylines delivers a more modern experience in terms of what you can build and how you can connect it all. However, while it's a great game on its own, there's always some avenues for you to improve the overall experience using mods. So, what are some of the best mods for Cities: Skylines in the year 2020?
1. Bulldoze It!
This mod was created by Steam user Keallu and helps with keeping your focus on the more significant problems and projects. In Cities: Skylines, some buildings, and houses randomly burn down or can become abandoned if left in a bad part of your town. With the Bulldoze It! Mod, these structures that aren't in use anymore are automatically destroyed.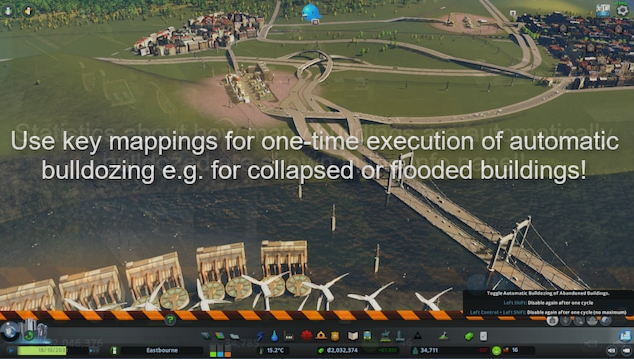 Usually, you would need to click on them and demolish them yourself. Also, abandoned buildings can sometimes be hard to spot, which means they take up a valuable spot in your city. However, with this mod, you no longer have to find them and manually destroy them.
2. More Beautification
Created by Steam user BloodyPenguin, if you're looking for some new aesthetics in your city, this is the mod for you. More Beautification adds over 65,000 props to your in-game menu, which can then be added to your city with a click of a button.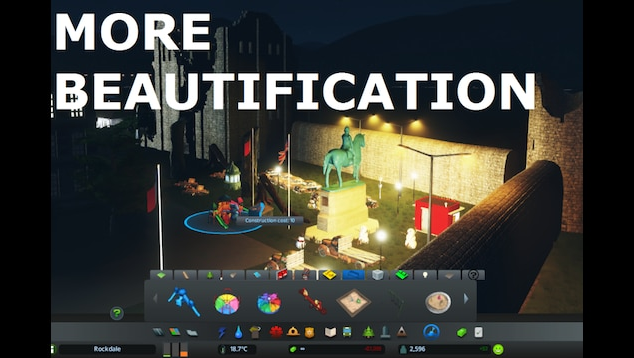 Available in the "Decoration" tab, you can pick which prop you want then install it on your island. For example, if you wish to a billboard for the side of a building, you can add a number of them from this mod.
3. Electric Roads
The previous two mods on this list were mainly for the aesthetic side of things in Cities: Skylines. However, this mod created by Steam user Klyte45 improves gameplay and aesthetics all at once.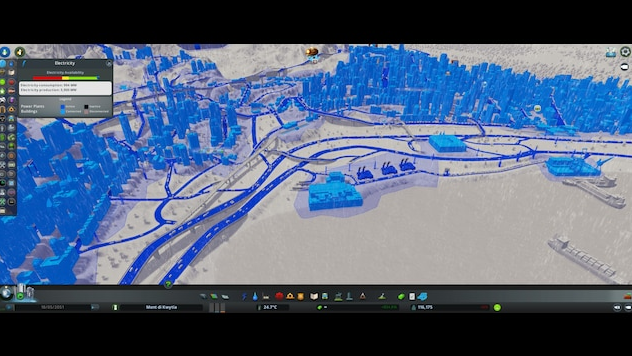 Electric Roads turns every road you build into an electric conductor. So, with this mod, you won't have to worry about placing power poles all across your streets and fields. Also, this allows room for expansion as you won't have poles blocking your way.
4. Real World Cities Maps
This mod, created by multiple Steam users, takes the elements of Cities: Skylines and applies them to real-world cities. So, if you think you're up to the task, you can load in one of the dozens of real-life cities and try to keep them running smoothly.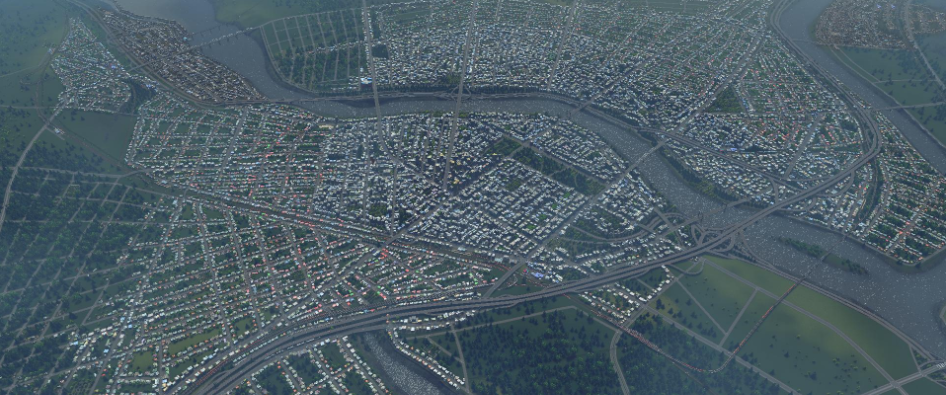 So far, there are 36 cities for you to choose from. The cities range from all over the world, including towns in Russia, Spain, Mexico, Brazil, Italy, India, and much more. Once you select a city, you'll be given the basic layout, and then it's up to you to decide what buildings go where just like in the standard version of Cities: Skylines. 
5. Cities: Skyrim
Who doesn't love a crossover with one of the generation's best-selling games? With this mod, created by Steam user RoboAsimov, you are transported to the map of the Elder Scrolls V: Skyrim. Once you load in, you're given free rein to build whatever you want across the gorgeous landscape.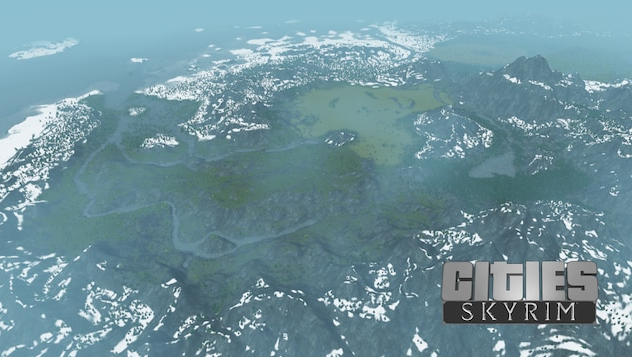 Complete with mountains, rivers, and mostly to-scale landscape, you can build a near-replica of every Skyrim location. Or, you can take the liberty of putting your spin on the map. This mod does require one other Cities: Skylines mod to run, being the Terrain Texture Replacer.