The Deepest Discounts worth buying from the Steam Summer Sale
Get the best deals in the Steam Summer Sale with this guide.
The Steam Summer Sale has arrived, and with it comes steep discounts on hugely popular games. If you've found yourself window-shopping through Valve's massive catalog of over 50,000 titles while mourning your inability to purchase them, Steam Sales are the perfect mediation.
With that many titles, however, comes a bit of hesitation: which titles are actually worth looking at, and is it worth finally making the purchase? Here are some of the greatest discounts on the best titles to be found in the current Steam Sale — at their lowest price points yet on the platform.
Related: All Steam Summer Sale riddle and clue answers
Contents
Casual games
You're not always looking to sweat bullets when you load into a game — sometimes, the ride should be smooth and steady rather than frenetic and stressful. Here are the three best titles to ease into after a hard day.
Bloons TD 6
$2.99 — 70% off
97% Positive community review
Bloons TD 6 gets a bad rap based entirely on how it's presented. With its cartoony presentation and goofy sound effects, many gamers won't give it a second peek. Once you dive in, however, you'll find almost unmatched depth and strategy with a clean presentation that will have players diving in again, and again. Select the best Bloons TD 6 heroes to customize strategy, build massive towers to pop the bloons, and it's non-stop fun. It's almost scary how addicting this game can be, and players are offered gameplay ranging from stress-free to brutal.
Cities: Skylines
$7.49 — 75% off
93% Positive community review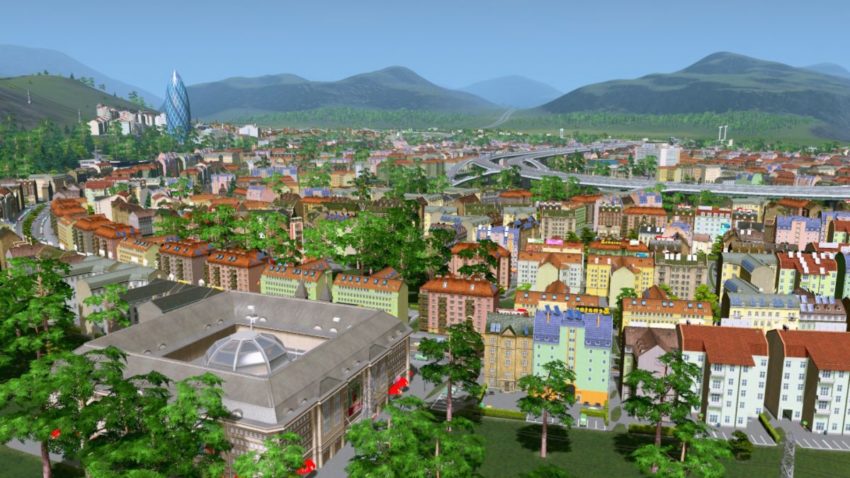 Cities: Skylines doesn't necessarily reinvent the wheel of city building, but they execute it almost flawlessly. With a slew of Steam Workshop content that can fundamentally alter how traffic works and implement community-crafted buildings, Cities: Skylines has a lot of content to offer for a low price. Savvy consumers will also note that it has a hefty amount of DLC: it can all safely be skipped, although picking up the After Dark DLC is a worthwhile purchase.
Roleplaying games
It's nice to step into the shoes of someone else for a change, and roleplaying games offer the opportunity to do just that. Whether you're slicing through mythical beings with a great sword or trying to figure out how to become a king, RPGs offer a brilliant door into fantasy.
Dragon's Dogma: Dark Arisen
$4.79 — 84% off
89% positive community review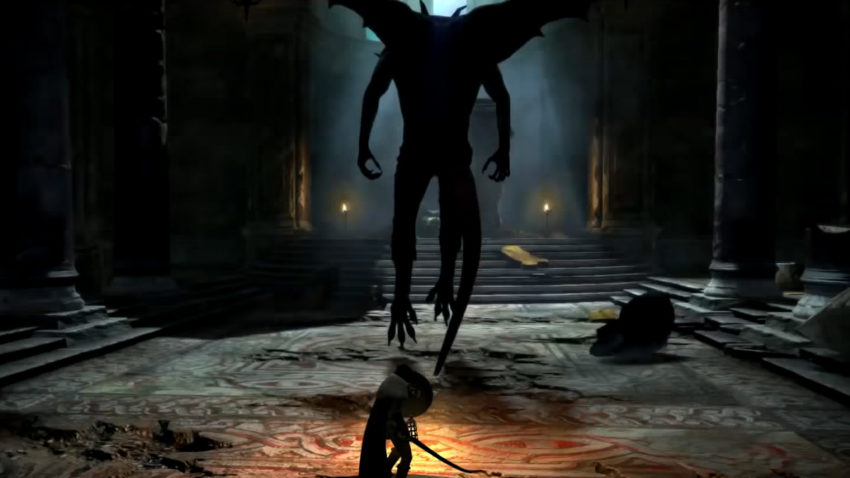 With the next Dragon's Dogma on the horizon, now is the perfect time to hop into the most recent entry of the franchise in Dragon's Dogma: Dark Arisen. With a slew of mods available to modernize gameplay, unforgettable boss fights and venues, and a unique party system, this may be one of the best deals on the Steam Summer Sale. There's a bit of a learning curve, but it becomes rewarding in its own right as players progress with their party.
For the King
$5.99 — 70% off
88% positive community review
For the King is a strategic RPG that offers dice-based combat. Sometimes the dice roll in your favor, and sometimes they don't, but this can be mitigated with a bit of thought and strategy as the party attempts to quell the unrest of the kingdom of Fahrul. Success isn't guaranteed, but with the option to bring other players with you on your journey, every run is an absolute blast.
Action games
When you're looking for frenetic action, anything other than blood-pumping finger-blistering gameplay simply won't cut it. These two titles are heavy on the gameplay, and light on the wallet.
Devil May Cry 5
$9.89 — 67% off
95% positive community review
The Devil Hunters found in Devil May Cry 5 have an absurd amount of style, even if the action is ever-so-slightly over the top. Play is focused on building up combos against enemies with dazzling animations and crisp control across a slew of unique environments. If you haven't picked this up yet, you probably aren't familiar with the DMC franchise, and this is a brilliant starting point.
Spec Ops: The Line
$5.99 — 83% off
93% positive community review
Spec Ops: The Line struggled to find an appropriate audience at release thanks to its lack of glorifying warfare. The 2012 release has noticeably aged in the past decade, but that doesn't stop the plot and characters from gripping players until its grisly finale. The title bears more than a passing resemblance to Apocalypse Now — players will want a stronger stomach for some of the plot points, but will be amply rewarded for it.
Cooperative games
Everything is better with friends, and these two deals exemplify that idea. Rob a few banks, or go spelunking into the caverns of Hoxxes in search for ore: whatever you do, just bring a friend.
Payday 2
$0.99 — 90% off
89% positive community review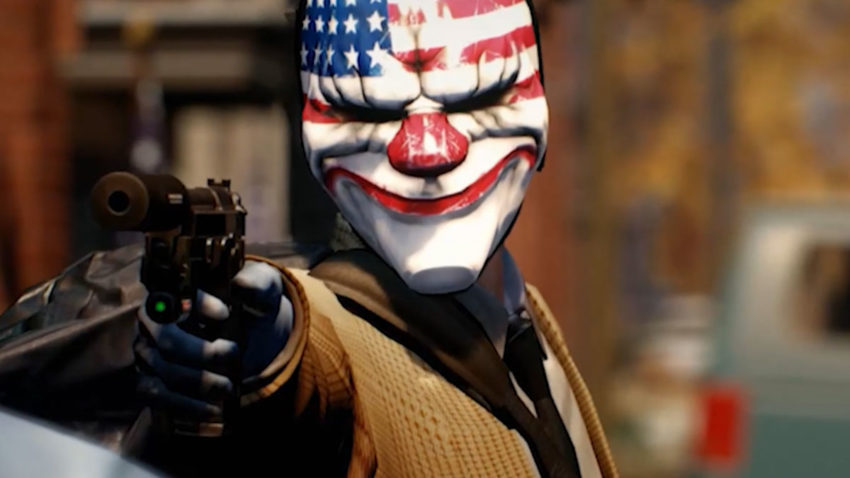 Things can become muddled quickly when you're trying to steal money, but there is no shortage of places to try stealing from. Payday 2 has a bit of a spotty past, with consumers and developers both becoming frustrated with each other at times, but the base game still offers a great experience to share with friends. Keep those communications flowing, watch out for the police, and earn a little bit of scratch in the interim.
Deep Rock Galactic
$9.89 — 67% off
97% positive community review
If you're not squeamish about bugs, Deep Rock Galactic could very well be the star of your next game night with friends. Working for a corporation, dive into the caverns of the planet Hoxxes, extract ore, and kill a few hundred alien bugs in the interim. Players can upgrade their gear as they extract various ores, and there are multiple difficulty options to ensure everyone is challenged enough to keep it interesting. Rock and stone!
FPS games
One of the greater aspects of gaming on a PC is the additional accuracy and precision afforded to gamers, thanks to a mouse and keyboard configuration. Celebrate this precision by drilling a few bullets into the closest enemy's skull, and don't think too hard about the over glorification of war in modern media.
Titanfall 2: Ultimate Edition
$4.79 — 84% off
94% positive community review
The Titanfall franchise is in a damnably odd position with the commercial success of Apex Legends, leaving many die-hard fans concerned as to whether Respawn Entertainment will ultimately return to its roots. That doesn't impede on the brilliance of Titanfall 2, however, with massive titans falling to earth and a freeform movement system combining into a title greater than the sum of its parts. There is no Apex Legends without Titanfall, and one should always respect the roots.
Killing Floor 2
$2.49 — 75% off
88% positive community review
If you've never heard of the Killing Floor franchise, it's a relatively simple premise: hold off waves of the undead while completing objectives. Developer Tripwire Interactive spent years developing a unique gore and dismemberment system for Killing Floor 2, and the result is a thrilling (if over the top) FPS title that sends hordes of enemies called 'Zeds' to players. Players earn cash for eliminating the Zeds, which they can then use at kiosks in between rounds to purchase unique weapons that ensure the maximum amount of carnage.