Top 15 Gacha Games That Got Everyone in 2023
The top 15 ranked gacha games of 2023 that somehow got us and our wallets in the end: from Fire Emblem to Genshin Impact.
Gacha games have evolved over the years from low-quality money grabbers that prey on the bored to giant worlds rich with storylines that can go toe to toe with full-price AAA games. The best gacha games will make players thank the developers for taking their money.
Gacha games are mostly free-to-play style games that will entice players to spend money anyways. Some offer a way to play completely free as long as players don't mind putting in the time to grind, but will give paid options for players to obtain things in-game that they can't wait for. Others will hide advancements behind paywalls. These are the most popular and financially successful gacha games of 2023.
Related: Top 12 Weirdest Roblox Games
Top 15 Gacha Games of 2023
15. Azur Lane
Azur Lane certainly has one of the most unique premises of the gacha games. Why not take military boats and turn them into anime girls so they can save the world? It is one of the most friendly on-the-wallet gacha games, with rarely needing to pay for anything besides character skins.
14. Fire Emblem Heroes
Fire Emblem Heroes brings back fan favorites from the beloved Fire Emblem franchise and introduces new characters for its original story. It features gameplay similar to that of other Fire Emblem games. While free to play, there are quite a few cash grabs and pushes for players to do monthly subscriptions.
13. AFK Arena
This mobile gacha game has established itself as a long-enduring top mobile game since 2019. It's an action card game that is mostly free to play, making it widely available and playable for all kinds of gamers. It comes with a rich storyline and original characters that many enjoy. There are some awesome cinematic trailers for everyone to enjoy
12. Aether Gazer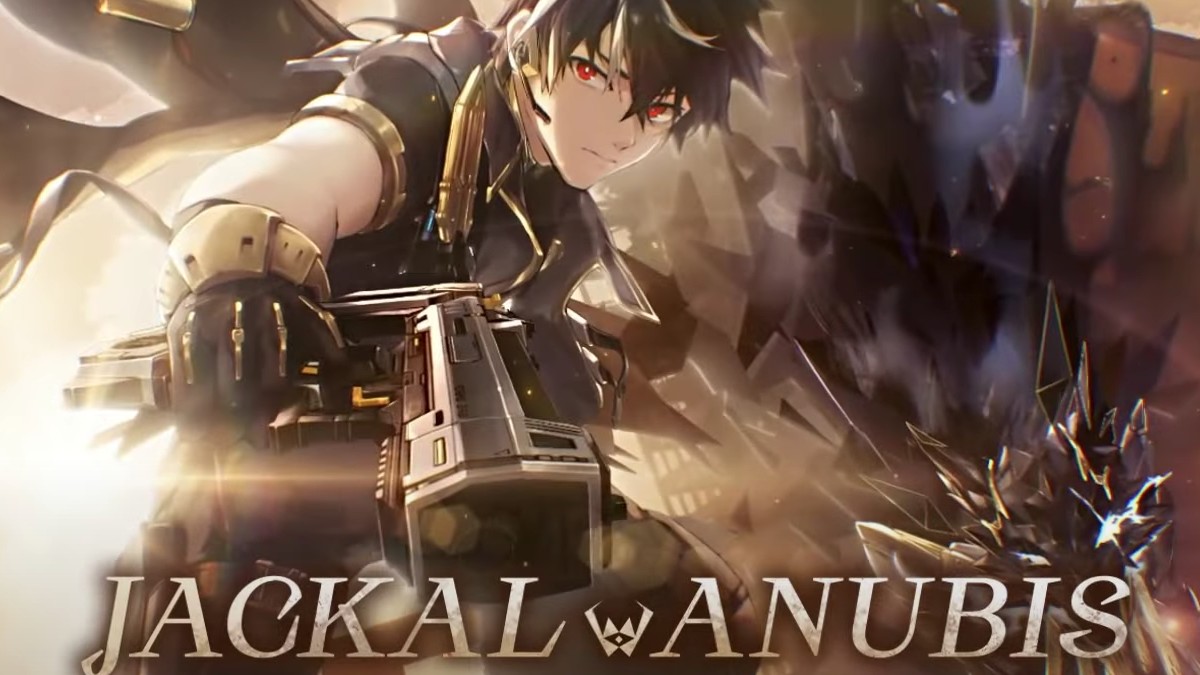 Aether Gazer was released in May of 2023 and has been doing well for such a new game. Players have claimed to like the story and have enjoyed the visuals and designs of the characters. While the free-to-play aspect is fair, players have noticed that to get any of the stronger characters truly, they must put in some money.
11. Another Eden
This one is for the JRPG lovers. With a rich story and complex characters that players love, this becomes one of the top JRPG gacha games. It feels as if it is an RPG first and a gacha game second, making it easy for those who don't usually play gacha games to fall into the genre. It has both mobile and Steam options, but players can only have one device linked to an account at a time.
10. Alchemy Stars
Released in June of 2021, Alchemy Stars has been rising in the ranks of popularity. It offers great free-to-play options that leave gamer's banks alone. Fans have enjoyed the fresh story and characters it provides. The game is a big one, which, on the one hand, means more content for players to enjoy, but on the other hand, it has some data and loading issues. Thankfully, developers are always listening to reviews and constantly working to improve them.
9. Punishing: Gray Raven
Punishing: Gray Raven is a post-apocalyptic RPG that Sci-Fi fans will love. It contains an in-depth gameplay that is challenging but fun. Fans have loved the story so far and recommend the game to any gamer to try, not just those who play gacha games. This game concentrates on the quality of its cast of characters instead of the quantity of them.
8. Guardian Tales
Guardian Tales has one of the more unique art styles on the list with its pixilated 2D animation. Combine that with its bright story and challenging puzzles; players have an adorable and high-quality game. It is also available on multiple platforms, including the Switch. Guardian Tales comes with a bonus of a stellar fanbase willing to welcome new players.
7. Dragon Ball Legends
The Dragon Ball franchise is a legend itself, and this spin-off title does not disappoint. This game is tailored towards the Dragon Ball fandom. It brings the characters to life with quality voice acting and animation. It is an easy game to play during downtime when you need that Dragon Ball fix. While the mechanics are true to most mobile games in their simplicity, the story is not lacking and has fun nostalgic nods to the show.
6. Honkai Impact 3rd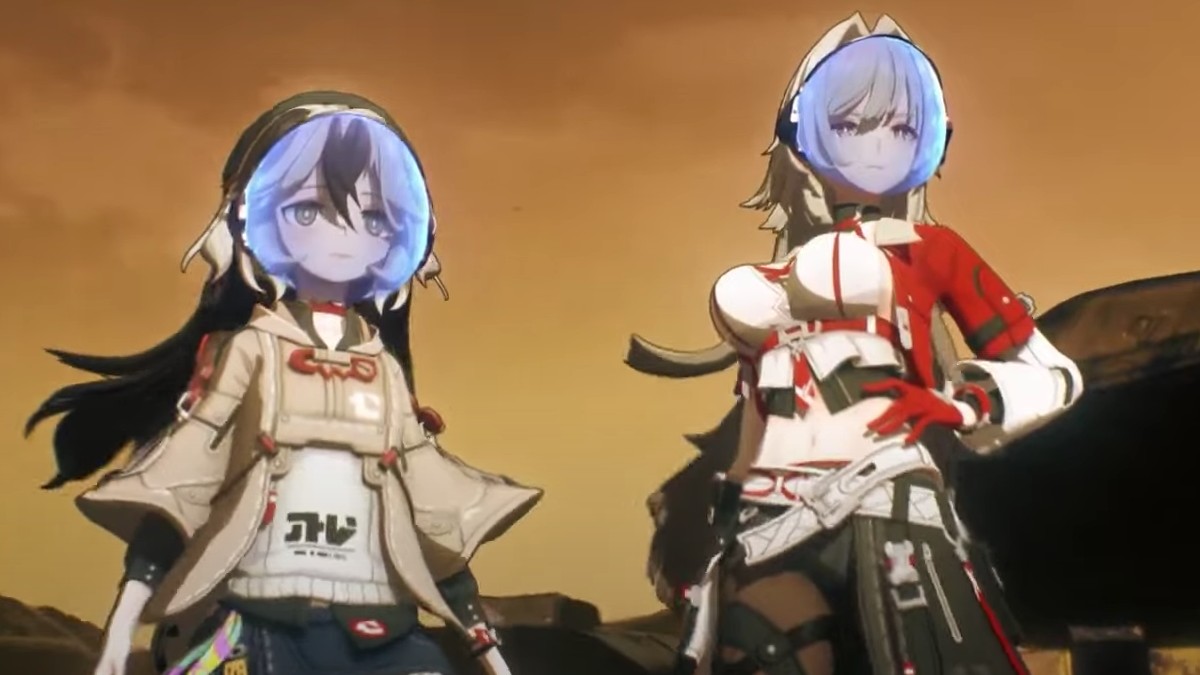 This is the first of the HoYoverse games to make this list, and certainly not the last. This is one of HoYoverse's earlier games from 2016 that is still going strong. It has great 3D visuals and animation that has the HoYoverse iconic style. It has a story mode as well as a co-op mode and a variety of characters for players to choose from.
5. Brown Dust 2
This game has a darker, compelling storyline with a rich cast of characters. There is a variety of types of characters for many players to enjoy. The gameplay is more strategic based, similar to Fire Emblem. Brown Dust 2 does have a unique feature of using costumes as a way to level up ATK and DEF.
4. Goddess of Victory: Nikke
This game is a 3-person shooter with a post-apocalyptic theme. While definitely targeted towards a male audience, that does not mean it lacks substance. It has recently done a collaboration with Nier: Automata, the game from which it took some inspiration. It is one of the highest profit-making gacha games this year.
3. Arknights
This one takes the top three for its complex but challenging gameplay and lovable characters and has managed to gain an anime. Players don't have to invest much – if any – money into the game to progress. Arknights is known for its epic music and a variety of art that stays cohesive throughout the game.
2. Genshin Impact
This is the most well-known of the gacha games and of HoYoverse's projects. If you've been to a convention with anime anywhere, I have no doubt that you have seen a Genshin Impact cosplayer. Many have compared this game to Legend of Zelda: Breath of the Wilde due to its beautiful art and graphics as well as an open world filled with puzzles, other world-building lore, strong storyline, and complex characters.
1. Honkai: Star Rail
This is the newest of HoYoverse's projects. It has been this year's biggest money maker, and it's not hard to see why. HoYoverse has learned to take the best aspects of Genshin Impact and Honkai Impact 3rd. With this Sci-Fi story-driven game, players are able to explore different worlds while slowly uncovering the secrets hidden in its plot. It is a fair gacha game, like other HoYoverse projects, and is completely free to play unless you want those characters and items ASAP.