What are coins and how to use them in Super Mario Bros. 35
How to go broke in a few easy steps.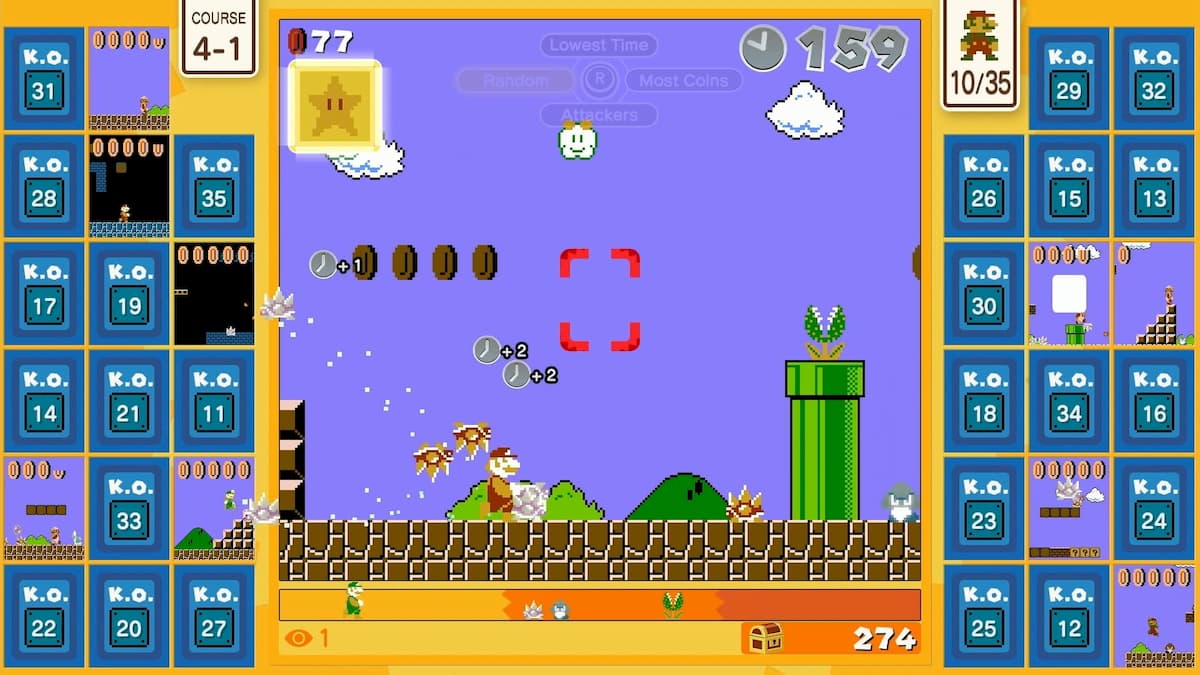 Unlike most battle royales, Nintendo has chosen to go their own way with Super Mario Bros. 35, with the game lacking a battle pass, cosmetics, and all other claustrophobic items. On the other hand, there is an in-game currency, but one familiar to Mario fans. The coins players collect on each stage look no different than past games, but some are confused on why there's such an emphasis on collecting them.
What are coins in Super Mario Bros. 35?
With icons unlocked exclusively through leveling, coins may seem pointless but they're more essential than other games' currencies. Coins can be obtain through two ways: progressing through stages and completing daily challenges. You can found out what these challenges are by reading the scrolling tab at the bottom of the main menu. Each completed typically offer 100 to 300 coins.
How to use them
After you click on 35-Player Battle, you will see a small page of power-ups on the right you can purchase for in-game use. So, the richer you are, the more likely you are to get first-place. These items include a 1-Up Mushroom, a Fire Flower, and a Super Star, which also don't differ from their past games' counterparts.
In-game, you can also spend coins during your race by pressing X at any time. When doing this, you are spending 20 coins for a mystery box that will instantly grant you one of the three power-ups.
Super Mario Bros. 35 is currently available for free to Nintendo Switch Online members but will be discontinued on April 1, 2021.