When does Overwatch 2's PvE mode release? Answered
You will have to wait a bit longer for the second half of the update.
After spending a shockingly long time in development considering its overall scope, Overwatch 2 will come to early access on October 4. The sequel to one of the most popular hero shooter games on the market consists of two parts: an updated PvP suite with one new game mode (Push) plus a number of returning ones, and a co-operative PvE mode consisting of story missions. While the PvP mode will be available in early access at launch, many players are more interested in the Overwatch 2 PvE mode and would like to know when it will release.
What is the release date of Overwatch 2's PvE mode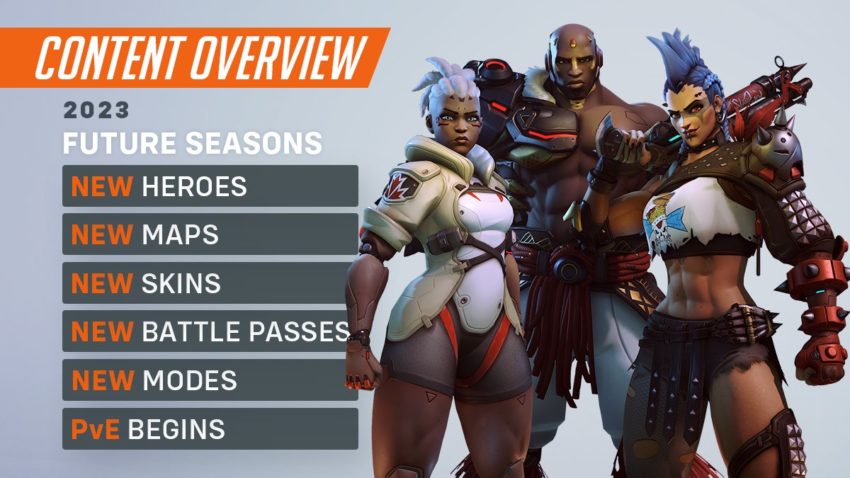 Unlike the host of PvP playlists that will be available on October 4, the Overwatch 2 PvE mode won't launch until 2023. The exact date is not known yet, though we don't anticipate Blizzard will make players wait too long. Until the PvE content is revealed, Overwatch 2's sequel status will still be the brunt of criticisms and jokes, as many players consider the number of changes and content it brings to be more akin to a large patch. We will update this guide as soon as we know the exact release date of the Overwatch 2 PvE mode.
Not much is known about the Overwatch 2 PvE mode yet, although we have a general idea of what to expect. We know that PvE will consist of different co-op maps and missions in which players will have to fight robotic enemies and complete objectives. The heroes you use in PvE will level up and gain access to nodes on their custom skill tree which will change how their abilities work; these changes will be limited to the PvE mode and won't apply in PvP. More importantly, the PvE missions will serve to flesh out the world of Overwatch 2 and drive the game's narrative forward.
Related: All new maps in Overwatch 2
Like the PvP part of the game, the Overwatch 2 PvE mode will be free-to-play on all platforms. New missions will be released regularly along with the PvP update cadence, and we don't know yet whether they will be free, or purchasable separately as DLC.