10 Best iPad games to play in 2020
These latest additions to the App Store will keep your thumbs busy.
2020 is a bright year for mobile gaming, bringing innovative platformers, narrative-driven adventures, and ports of critically-acclaimed games to iOS devices. Whether your iPad is your primary gaming handheld or just a way to pass the time on the road, these latest additions to the App Store will keep your thumbs busy.
The White Door
If you're into story-driven point-and-click adventures, The White Door is one to check out. In this aesthetically simple world, you guide Robert Hill through the daily activities of a patient in a mental health facility. Following a list of tasks each day, like working out and eating spaghetti, helps the protagonist recover his memories piece by piece. Each night, after tucking Robert into bed, you're given a brief glimpse into his memories: A woman, a dead-end job, a favorite coffee shop. Strong writing, a haunting soundtrack, and a mysterious plot make The White Door an interesting way to pass the time.
The Last Remnant Remastered
It's been over a decade since The Last Remnant first hit the Xbox 360. Glitchy visuals and lag plagued the original release, but this port eliminates those troubling distractions. The gameplay shines through in the iOS port of this Square Enix classic. The combat system is more complicated than your typical pick-up-and-go mobile game, but it's worth deciphering for the sake of the 50+ hour storyline.
Run Rabbit Run
This high-energy platform proclaims, "Dying has never been this fun," and that's an entirely accurate statement. Heavily inspired by Super Meat Boy, but featuring a hungry bunny on a quest for carrots, this game will frustrate you and leave you thanking it for the experience. Run Rabbit Run is a gorgeous game; visuals alternate between vibrant comic-style art and shadowy high-contrast levels. This is a free iPad game that's worth far more than the price.
Figment: Journey Into the Mind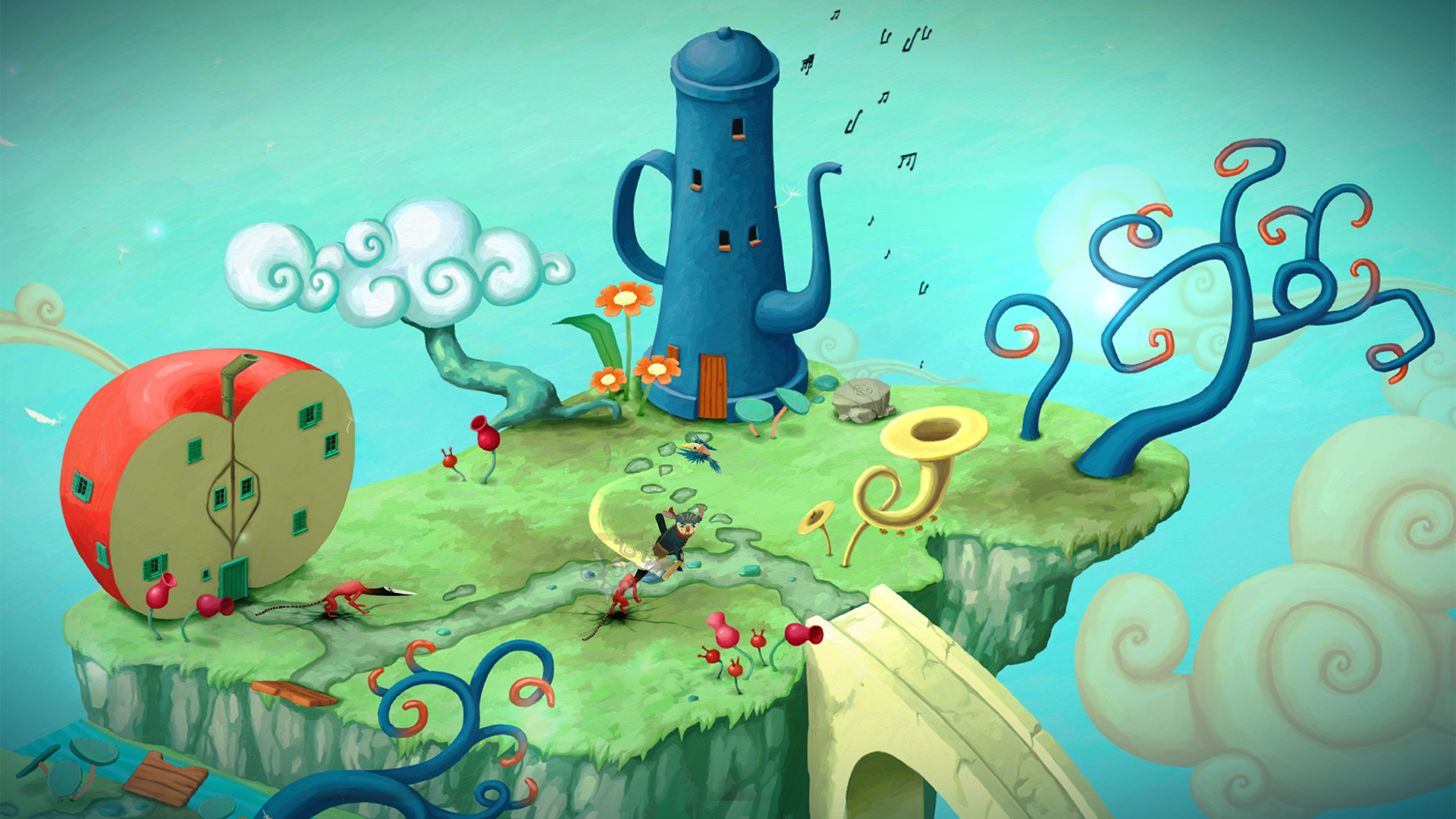 Figment: Journey Into the Mind is a quirky musical action-adventure game freshly ported to iOS devices. The colorful world represents a human mind, polluted by terrifying creatures and dark thoughts. Protagonist Grumpy Dusty is the voice of courage, but he's lost his way. You'll help him find his strength by tackling fun puzzles and interesting mechanics as you make your way across the whimsical landscape.
Taxi Sim 2020
Taxi Sim 2020 does what it says on the label. You're a taxi driver in a nameless city, responsible for safely transporting NPCs across town. At the start of each ride, you're given background information and guidelines to follow. Some passengers penalize you for running red lights or driving recklessly, while others live for the danger. After dropping off each passenger, you're rated on the distance traveled and your rider's happiness. It's a bit saner than Crazy Taxi but still scratches that same itch.
Magic: ManaStrike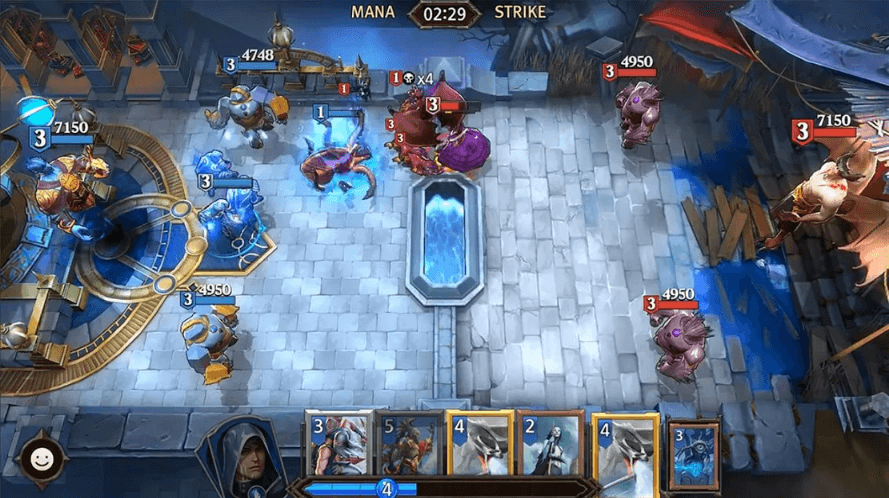 Magic: ManaStrike is the perfect combination of the Magic: The Gathering universe and a real-time strategy game. True to the card-based origin of the series, each round starts with a hand of cards to summon your characters and creatures to the battlefield. Matches are only three minutes long and favor quick strategic decisions. You've got to be fast to get the upper hand against their opponents. Magic: ManaStrike is visually impressive; Planeswalkers and creatures alike indeed come to life.
SpellTower+
SpellTower+ is a familiar name to many; the original SpellTower was an App Store classic in the early '10s. This new edition is a re-imagining more than just a re-release. New puzzle modes remix features of the primary word search for an extra challenge. Daily Tower Mode lets you compete against others on the puzzle of the day, while Zen Mode invites you to sit back and chill while finding new words. SpellTower+ has the best qualities of a mobile game: engaging, addicting, and fun.
Evelyn's Farm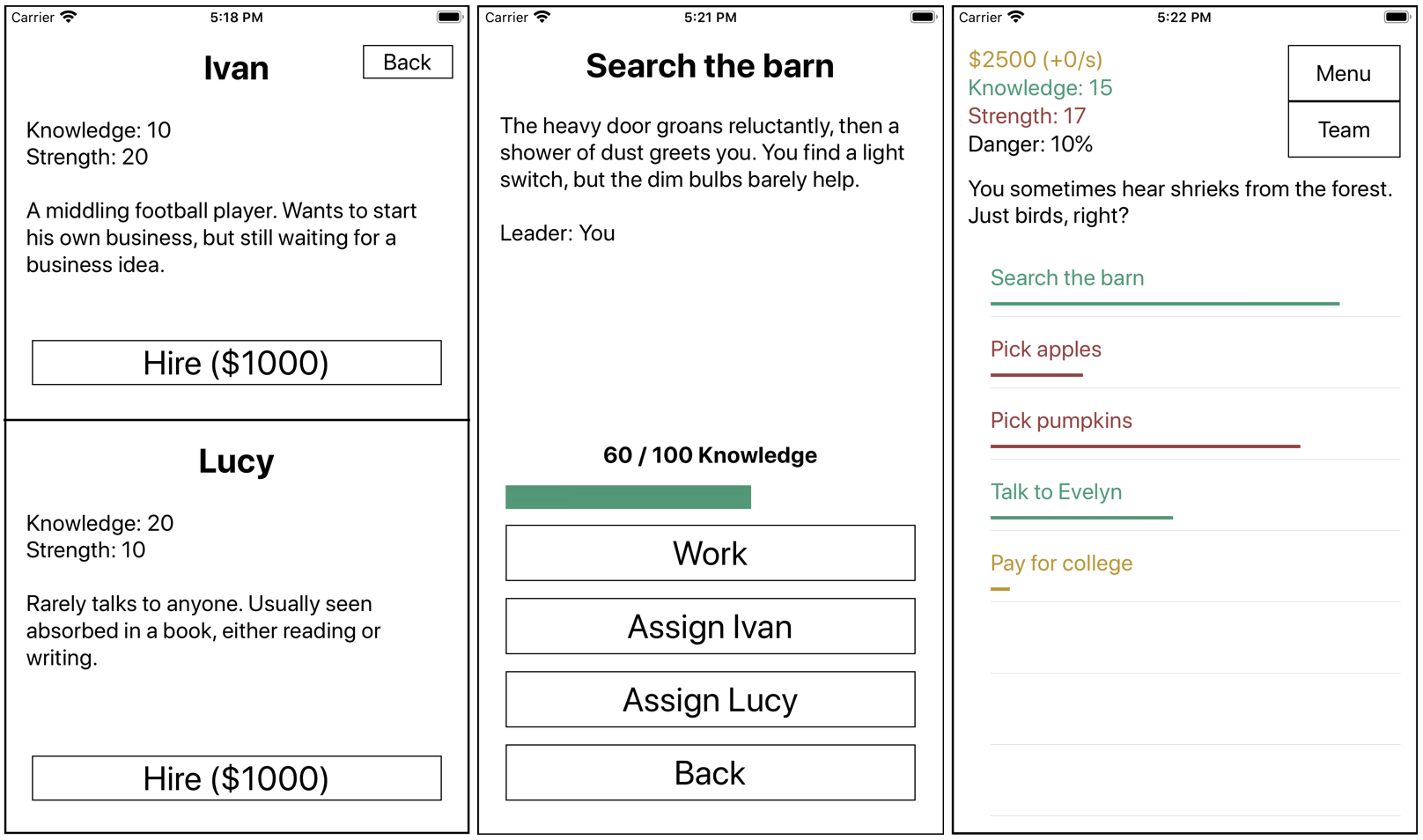 Evelyn's Farm will make you wonder: Does a mobile game need to be pretty? Probably not. Take a compelling story with addictive quest progression and strip out all of the visuals, and the result is this modern black-and-white classic. This is a text adventure in the spirit of vintage mobile gaming. It doesn't need graphics to shine.
Song Of Bloom
Song of Bloom is a gorgeous game that blends a visual novel stylings with thickly aesthetic puzzles. Progressing through puzzles uncovers new clues that deepen the narrative. Song of Bloom is equally as rewarding whether you adhere to the story or wander off into minigames. Sometimes it can feel like the next objective is unclear, and in other cases, the game seems a bit heavy on the hand-holding, but the skillful blending of artwork and sound are enough to keep you tapping away.
Gladiabots – AI Combat Arena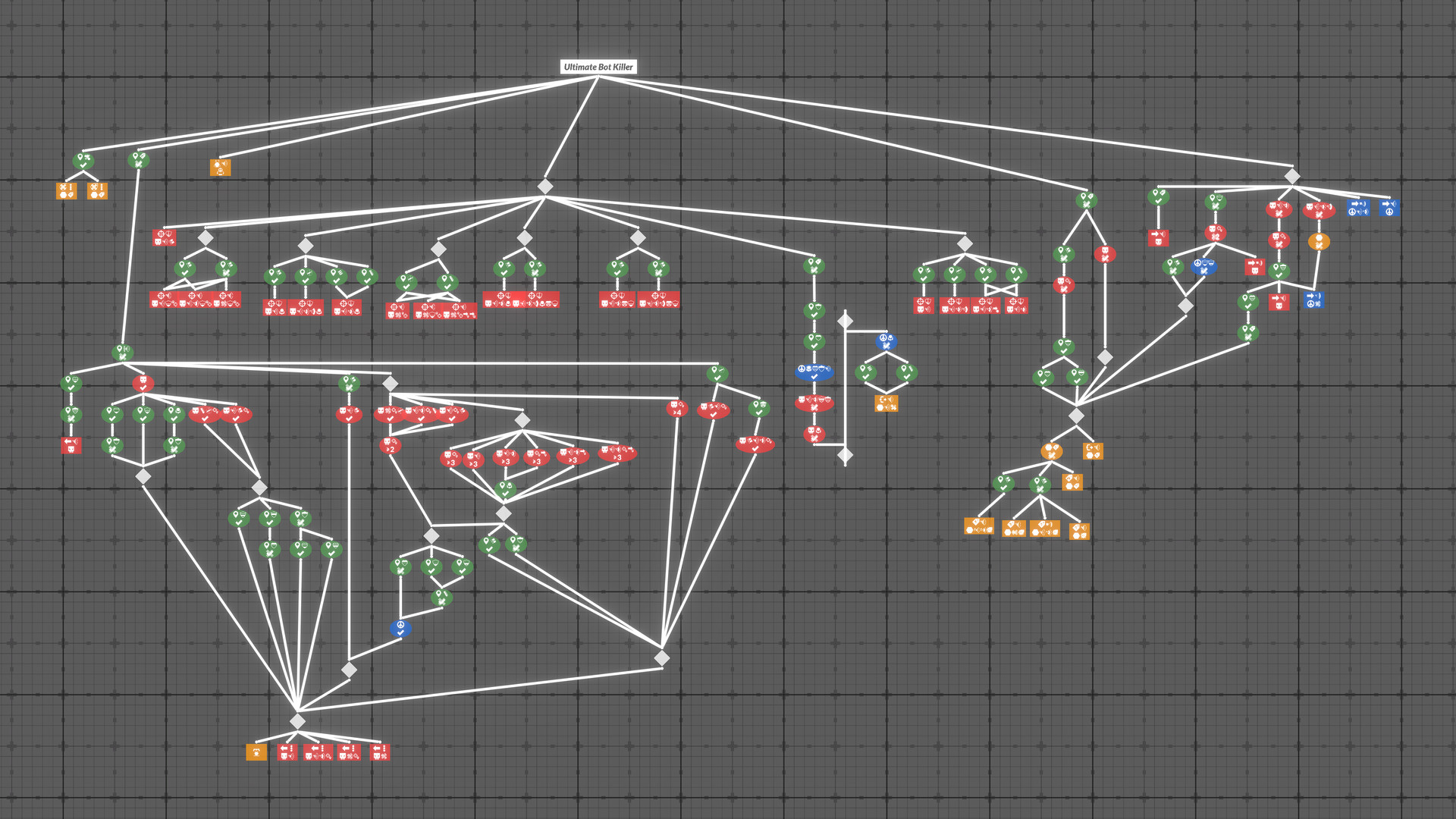 If you've ever wanted a robot army at your disposal, Gladiabots is worth a try. The premise is simple: Build your robot team, train their AI, and set them out to wreak havoc. You're able to revise their strategy and skills based on how well they fared in combat, then try again. And again. And again. More iterations of refinement mean your squad can tackle more significant threats. Gladiabots has received countless accolades on other platforms but has only recently become available for iOS devices.