The 10 best multiplayer horror games of all time
Overcome your fears with friends.
While horror games are traditionally not for everyone, some people can handle them much better if they are playing with a friend. Enter multiplayer games, which can sometimes have horror themes without being outright terrifying. Regardless of how scary they are, they can still be great experiences to have with your favorite gaming partners. Here are the best horror multiplayer games available.
Related: The 10 scariest moments in horror games
The best horror games with multiplayer
7 Days to Die
7 Days to Die is a survival game that has you working with your friends to build a base and outlast the undead. Each passing day brings new challenges as the zombies become more feral at night and attack your base recklessly. It's a combination of survival horror, a first-person shooter, and even a tower defense. If you have been playing Minecraft and desire something a little tenser, this is a good option to suggest to your friends.
Back 4 Blood
Back 4 Blood is the spiritual successor to Left 4 Dead, developed by Turtle Rock, the original maker of that classic game. The rules are similar; four players work together to overcome hordes of fast-running undead creatures with some special variants that have particular oddity power threats. Where it differs is this is a game made more for the current day, utilizing many new features like a card system that gives various buffs to your team and first-person shooter utilizations like aiming down sights and pinging enemies.
Call of Duty: Zombies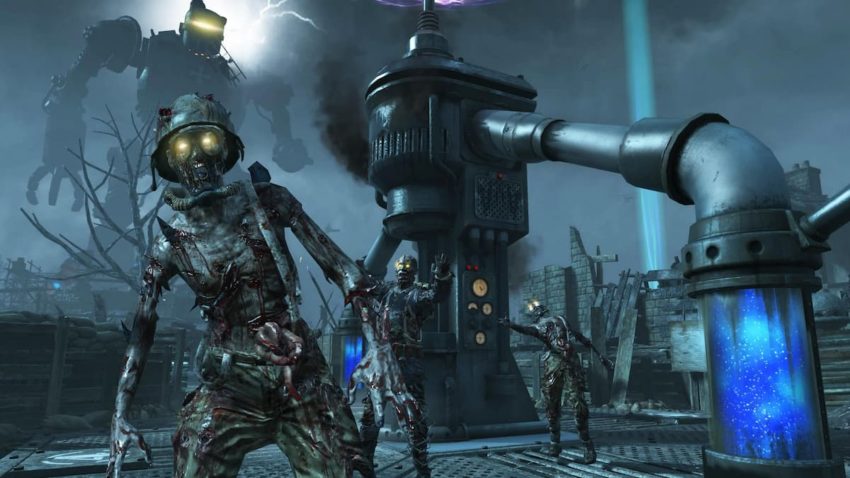 Call of Duty: Zombies is a bit of a wildcard entry because it is not one particular game but a mode that spans multiple Call of Duty games. We recommend trying the Treyarch-made Black Ops Zombies modes (besides in Vanguard). Four characters just simply survive as long as they can with various weapons and upgrades made available to them through gathering points by defeating enemies. There is also a very complex storyline that anyone dedicated enough to follow will enjoy. Our recommendations to play with friends include Black Ops Cold War, Black Ops III, and Black Ops II.
The Dark Pictures Anthology: Little Hope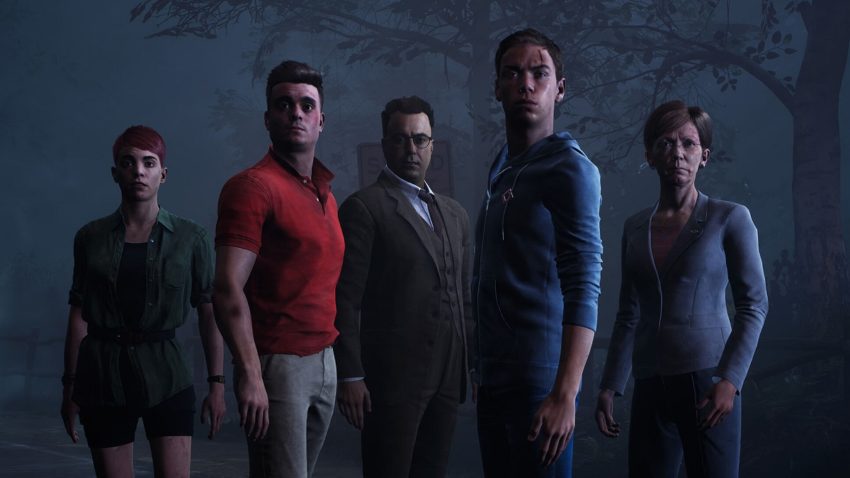 Supermassive Games make a very particular style of game that is pretty uniquely theirs. These are essentially horror movies made out to be games. Your decisions and successes with quick-time events will decide who lives and dies. In Little Hope, a group of people is wrecked in a small town and haunted by ghosts from the past, seemingly connected to various witch trials. All of the Dark Pictures games have similar gameplay, so you really can't go wrong with any of them.
Dead By Daylight
Dead By Daylight has made quite the name for itself as one of the premier multiplayer horror games and probably the best asymmetrical multiplayer game available yet. One Killer hunts down four Survivors as they try to fix enough generators scattered around the map to escape before being sacrificed to The Entity, a spider-like god that feasts on people's souls. While the game features plenty of unique original characters, it is probably best known for the third-party content that includes many horror icons, including Freddy Krueger, Michael Myers, characters from Stranger Things and Resident Evil, Sadako from The Ring, and more. The cast is consistently growing, and Dead By Daylight has become one of the more popular Twitch streaming games you can play right now.
Dying Light 2 Stay Human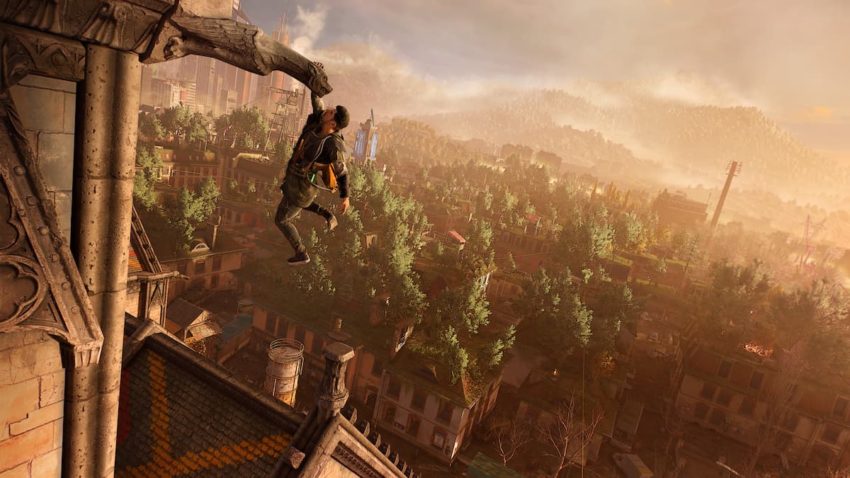 Dying Light 2 Stay Human is the follow-up to the first game set in a new city where the undead have taken over. Players will parkour around the environment and craft powerful weapons to better help them take out enemies, both alive and dead. When the game opens up to the larger city, you also get access to a glider that helps you traverse the area even better, but when nightfall comes, be careful as the zombies become stronger and will chase you down until you reach safety. This game is made by Techland, who made the original Dead Island, and like the first Dying Light, a lot of that core gameplay is still here.
Left 4 Dead 2
While Back 4 Blood is a more current game, it is hard to turn down Left 4 Dead 2, which we still consider one of the best multiplayer games ever, even outside of its horror themes. Four players work together to survive fast-running zombies and special infected that look to trap them and bring them down. There is also a great Versus mode that allows players to play as the special infected, which is much better than the Swarm mode available in Back 4 Blood. Not to mention the modding community on Steam has made Left 4 Dead 2 a game that is still worth going back to today.
Phasmophobia
Phasmophobia has a group of people entering a haunted location to try and discover what kind of ghost is residing there. You will use various ghost hunting equipment as you venture into these dark areas and put your life at risk when the haunting begins. We highly recommend using the in-game voice chat on this game, as it truly helps build the feeling of dread and suspense as you slowly work out what kind of spirit is hunting you down one by one.
The Quarry
The Quarry is another Supermassive game that, this time, focuses on a group of camp counselors who stayed behind in an area that is home to werewolves. Like the Dark Pictures and Until Dawn games, it is essentially a horror movie that you play through with friends and is arguably Supermassive's best work yet.
World War Z
World War Z is similar to many other cooperative zombie shooters on this list but is the only third-person shooter mentioned here. While we would rather take Back 4 Blood or Left 4 Dead 2 over this, World War Z is still a very good time that stands out with the way its undead hordes work. Like in the movie, the zombies here will climb on top of each other to reach you no matter where you are. World War Z takes the feeling of being absolutely swarmed to a new level.