How to fix Valorant error code 46
Find out how to resolve this problem.
Much like the success it enjoyed with League of Legends, it's fair to say Riot Games have hit a home run with Valorant. The FPS title, which constitutes some elements of MOBA, is filled with multiple maps and more than a dozen agents, all boasting unique attributes. Although Valorant has become a fan favorite title, there are errors and bugs in the game that occasionally trouble players. One of the more prominent errors is error code 46, which completely prevents you from queuing up in the game.
If you're one of those unlucky individuals, we're here to help. Read this guide to get the lowdown on what error code 46 is, and how you can fix it.
Why am I getting the Valorant error code 46 message?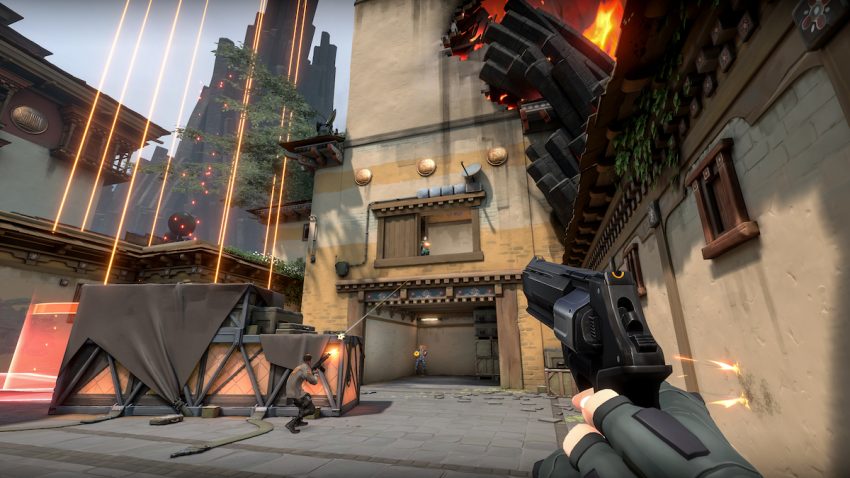 Error code 46 usually starts to occur around scheduled maintenance in Valorant. When a big patch is added, the game servers go down in preparation for the update. In most cases, you won't be able to log into the game and play; however, on some rare occasions that you do get inside or have not closed the game at all from your previous playtime, you will likely get the error code 46 along with a message "Queues are temporarily unavailable while we perform scheduled maintenance," when queuing up.
Related: Is Valorant down? How to check Valorant's server status
How do I fix Valorant error code 46?
Unfortunately, there isn't anything, in particular, you can do to resolve this issue other than waiting. Error 46 is a server-side issue and can only be fixed by the company in charge, a.ka Riot Games. However, ensure you are not logging in before the scheduled maintenance is completed. You can also raise a ticket using the Valorant support site if the issue persists.