How to Fix the "Your Profile Was Signed Out" Modern Warfare 2 Error
If you or a loved one has been affected by the "Your Profile Was Signed Out" error in Modern Warfare 2, call our toll— uh, read our guide.
There's nothing worse than loading up your favorite game only to find your plans derailed by an error message. If you have encountered the "Your Profile Was Signed Out" error in Modern Warfare 2, have no fear; the solution is here.
Modern Warfare 2 players have encountered the "Your profile was signed out" error for months. This error makes it impossible to join a match and then completely kicks you out of the game. Some players reported having this issue as frequently as once every ten minutes. The full error message reads, "Your profile was signed out while attempting to join a match. Please try again later."
This error most commonly happens when players try to join a match, usually while entering a lobby in a squad with friends. Now, as bad as it is to encounter a game-ending error while you're on your own, it's even worse while you've got a group of your friends counting on you who now will have to wait for you to try to figure this out. This error can be a nightmare scenario for anyone with even the least amount of social anxiety.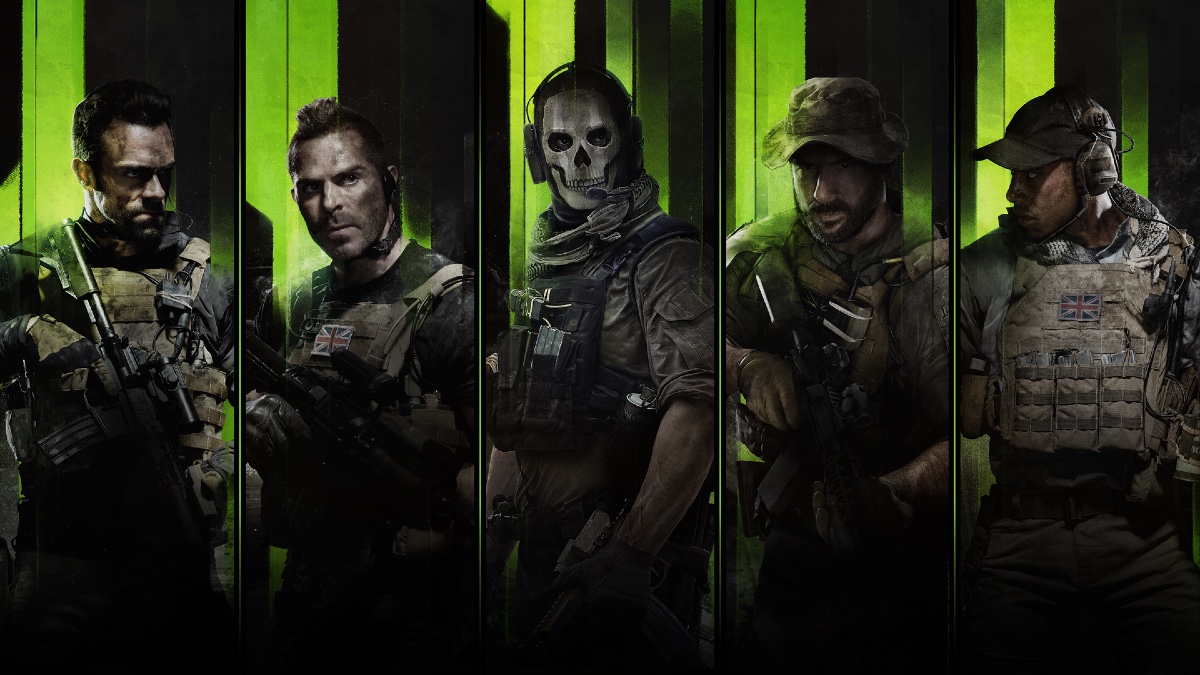 Related: Modern Warfare 2 Keeps Crashing—How to Fix Consistent Crashing Errors for Call of Duty: Modern Warfare 2
You might be wondering why you're encountering this error at all. Truthfully, it could be several different things, and the main cause of this error is still unclear. There are many ways to solve this error, but some of the most prevalent issues are your game's ability to connect to the online servers, problems with your cached data, or possibly network connectivity problems. Luckily, there are solutions to this problem. Below, we've collected a variety of proven ways to resolve this error so you can try them out until you find the one that works for you.
Just Wait
If you don't feel that committed to playing, you can try doing what the error message says and give it some time in the hopes that it will fix itself. This is the easiest possible way to fix the error. However, only try this once. If the problem persists, you'll have to get to work.
Check If Game Servers Are Down
Sometimes it's not your problem; it's everyone's problem. This should be an immediate check when you find yourself kicked out of the game for technical reasons. The Activision website has a page that updates players in real-time as to the status of their game servers. This is a surefire way to find out if the problem isn't happening on your end and is, therefore, out of your control. 
Restart The Game
As always, the very first thing you should do is turn off your console and turn it back on again. This piece of advice is an oldie but a goodie. Let's be real; it fixes things most of the time. 
Force Check For Update
It is possible that there may be a patch that you missed, and downloading it may help resolve your issue. Click the cog wheel button next to the Play button and select Check for Updates. If there are any, allow them time to download and then try to start the game again.
Enter And Exit Campaign Mode
If you enter and exit campaign mode, it will refresh your profile and hopefully fix the issue. More often than not, this will do the trick. Launch the game, select Campaign from the main menu, and let it load. From there, hit Start on your controller and select Quit from the pop-up menu. Finally, return to the main menu and try to join another match.
Change Voice Channel Settings
This might seem counterintuitive and irrelevant, but for some reason this works. This weird potential culprit might be one of the reasons why so many people have been struggling to troubleshoot this on their own. First, launch the game and then select Options from the main menu. From there, go to Audio and hit Voice Channel. Once you're there, change the settings to All Lobby or Party Only. Either can work. Save your changes and then see if it works. 
Log Out And Log Back In Again
This helps refresh the connection to the game's servers, and it might fix that pesky error—first, close Modern Warfare 2. Next, go to your console's account settings and Log Out. After that, you must restart your console before logging back into your account. Once you have logged back in, start up the game and see if you are able to join a match.
Delete Your Data Cache And Restart The Game
Deleting your local Modern Warfare 2 saves will prevent the game from remembering your prior data in case something lurking there is causing the trouble. Back up some of your important data before starting this.
First, head to the Settings section on your console menu. From there, go to Storage and select System Storage. Once there, select Games and Apps, find where Modern Warfare 2 is, and hit the Options button on your controller while the game is selected. From there, go to Manage Game & Add-ons and select Saved Data. Finally, hit Delete All, restart the game, and try to begin the game.
Uninstall And Reinstall Modern Warfare 2
This scorched earth approach should be a last-ditch solution. The first thing you should do is back up any important game data you do not want to lose before you attempt this. Otherwise, all your game progress will be lost. You should also take the extra time to download any updates for your console that you may have been putting off.
Once you've uninstalled the game, give it some time to rest before going to reinstall. This will be a lengthy process, so don't expect to be able to jump right back into the game.
Unlink and Relink Your Platform Account
If it is your sign-in, that's buggy; this should fix it. Be warned: you are only allowed to unlink your platform once every 12 months, so—like uninstalling the game—do not leap at this as your first attempt to fix the error.
To unlink your account, go to the official Activision website and head to the login page. Sign in, and then go to the Account Linking section. Once you are there, hit Unlink—you will need to confirm this action. Next, mouse over your Account Name and click Linked Accounts from the dropdown menu. From there, select the Link Account option for your gaming platform of choice. Next, you will receive a verification code in your email. Follow the instructions in the email and enter the code where it tells you.
This process will take a while, and it's high risk because if you encounter another problem later that can be fixed this way, you will be unable to do it.
Call For Help
When all else fails, contact support. Activision has a support page where you can submit a ticket explaining your issue. Be thorough in your description, including the platform you play on, the exact wording of the error message you are getting, and a full description of your problem. Be sure to list everything you have already done to try to fix it yourself so you don't end up getting a list of suggestions you have already tried. This is not an immediate fix, but once you call in a professional, you'll get things sorted out. Just maybe not in time to play with your squad.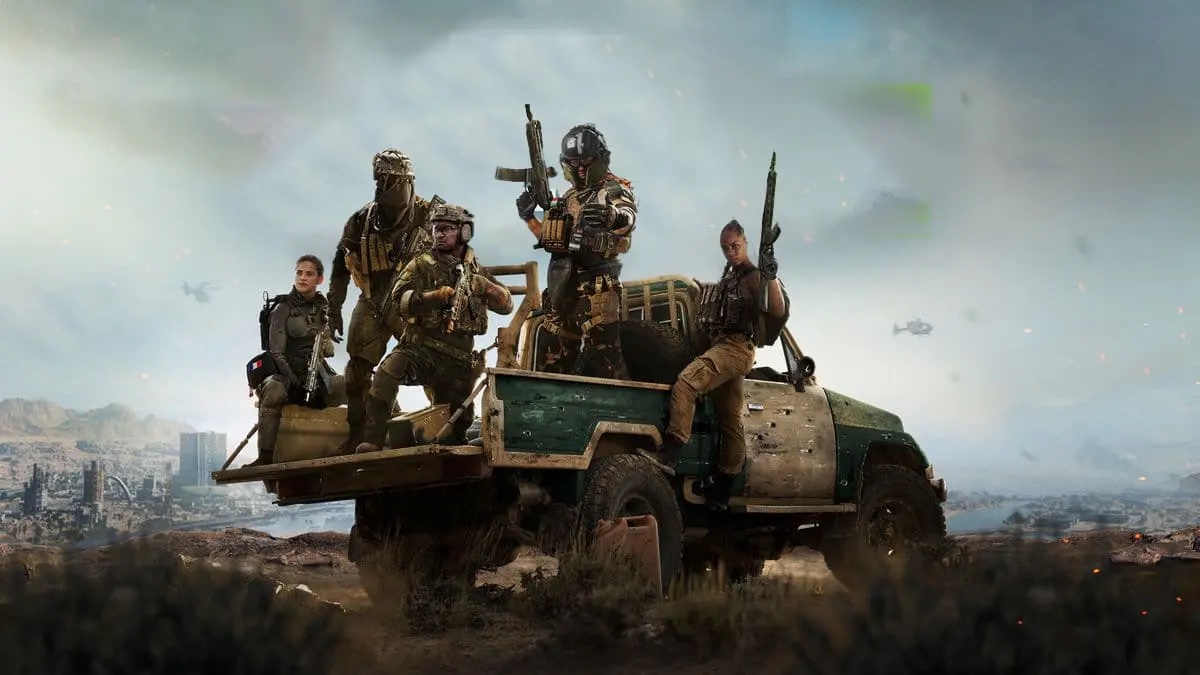 Hopefully, by now, you're done troubleshooting and are able to return to what's important: annihilating other players. Good luck once you get back out there!