How To Get A Cape In Minecraft Bedrock Edition
Fans can have the cape of their dreams if they know where to look for it for the Minecraft Bedrock Edition.
Minecraft Bedrock, unlike the Java version, does not have as many opportunities for customizations. However, where there is a will, there is a way, and getting a cape in the Bedrock edition is not impossible.
Most customizations for Minecraft are made for the Java edition specifically, making it hard for Bedrock players to find ways to add flavor to their games. Thankfully, there are effective ways players can obtain capes for their enjoyment.
Related: Minecraft: How To Find Your Minecraft Seed
Getting Capes in Minecraft Bedrock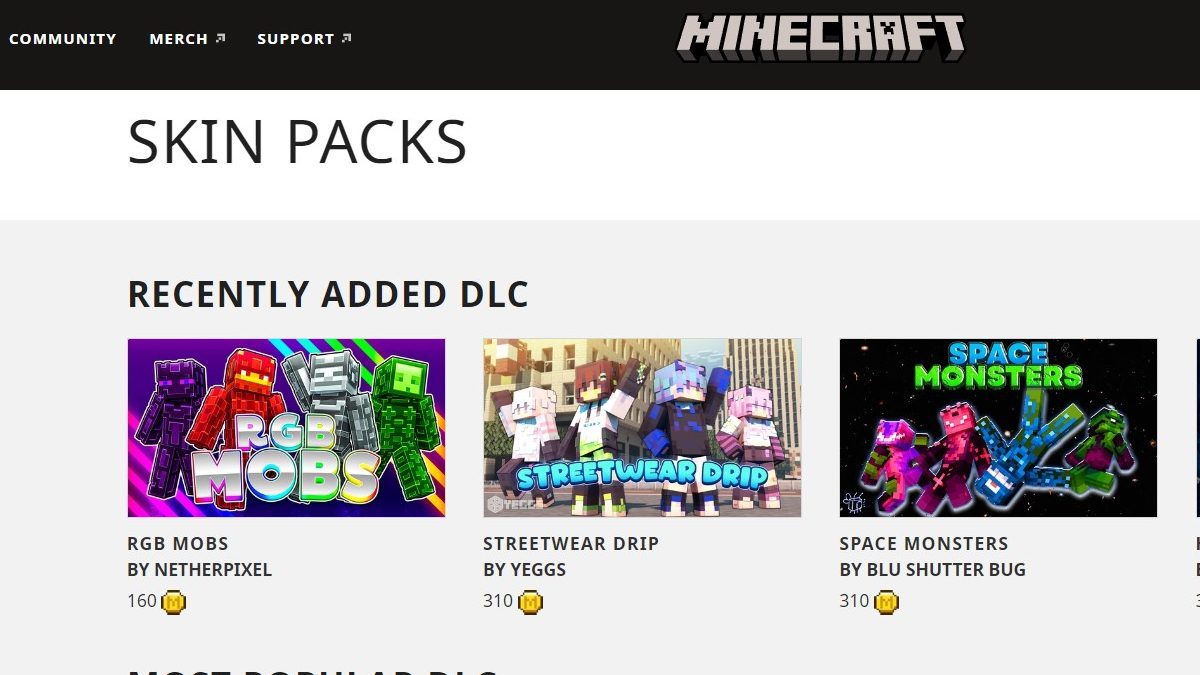 Currently, there are two ways to obtain capes for Minecraft Bedrock Edition. The first way is to buy skin or skin packs in the marketplace. Another way is to use Mskins to download capes to add to the game.
Buying Skins
The easiest way for Minecraft players to obtain capes in Minecraft Bedrock is to buy them from the character customization shop menu. Players will open the the marketplace in the title screen menu. Players can then look at the multiple skin packs that have capes in them. Not all skin packs will have capes but those that do will be indicated by the "Cape On/Off" option. Gamers can then purchase the skin or skin pack they want.
Once they have the skin purchased, players can go to the skins tab on the left side of their screen choose the new skin, and hit enable cape. Unfortunately, this way leaves players with few options. The cape physics is limited to stiff movements in the Bedrock edition.
Downloading Capes and Skins
If Minecraft players want to be kind to their wallets, there is an alternative to using the marketplace. While the Bedrock edition does make it a bit more difficult to get custom skins, it is not impossible. Mskins is a good source for skins that are compatible with the Bedrock edition.
Players can select a skin and download it to their computer. After this, open Minecraft and go to the character customization menu. Here players will click on the "Chose New Skin" button. This will make a window pop up where the player can find and select the downloaded skin. Last, players must make sure the skin is the correct model size.
Not all skins have capes attached to them so it may take players time to find the cape they want for Minecraft Bedrock edition. However, with a little bit of luck and and time, players can have the cape of their dreams billowing behind them.