How to Tint Armor and Shields in LotR: Return to Moria
LotR: Return to Moria limits players on personal preference – but the color tint for armor offers vibrant relief in the darkness.
The customization in LotR: Return to Moria gives players plenty of options as they build their Dwarf, but the transformation doesn't just stop at the very beginning. Splashes of color can brighten any Dwarf thanks to color tinting.
When we first got started in Return to Moria, outfits were as drab as the crumbling ruins we were surrounded by. However, after unlocking a specific crafting station, we learned that more than torches can provide a personality in dark places.
Related: How to Find Leather in LotR: Return to Moria
Can Armor Color be Changed in LotR: Return to Moria.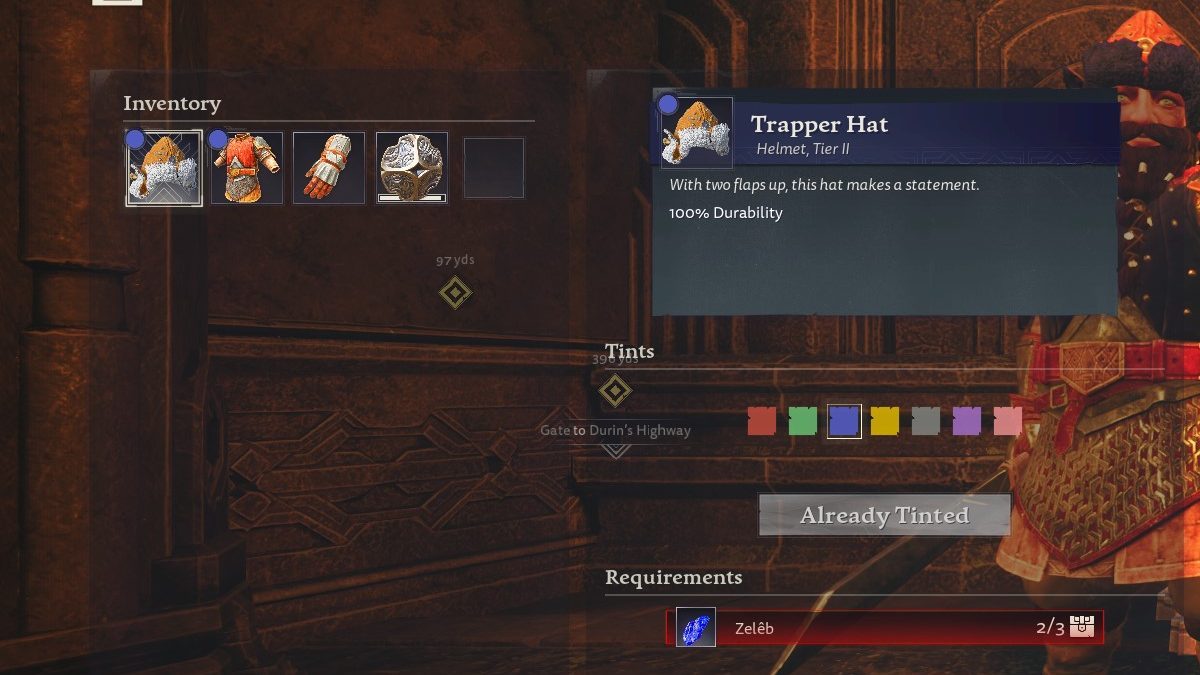 Yes, players will have the option to tint their armor and shields in LotR: Return to Moria to change the color. To do so, players must obtain the Ink Grinder recipe, which will unlock once they obtain both citrine and amber. To make the Ink Grinder, the following materials are needed:
15x Stone
5x Citrine
5x Amber
5x Cloth Scraps
Citrine and amber can be found by triggering the singing option while mining or by breaking down old boxes and barrels found in the Dwarven house ruins throughout the game.
All Color Tints in Return to Moria
When the Ink Grinder is ready, gamers can open the menu and see the color options on the right. The available armor and shields that can be altered on the left. Different colors are dictated by specific gem stones that can be found through out the game. Each color option requires a different quantity of the needed gemstones.
Below are all the colors players can use as tints in Return to Moria:
Red
Green
Blue
Gold/Yellow
Grey
Purple
Pink
Switching up the colors on armor can offer a fun, fresh alternative to the limited armor options in LotR: Return to Moria – and maybe donning your Dwarf in candy apple green colored armor will give you a good giggle while exploring.