Best Landing And Loot Locations, Drop Locations In Vikendi | PUBG
PlayerUnknown's Battlegrounds Vikendi map is huge and finding the best loot locations can be tiring. In this guide we bring you the best loot locations with the map image, they are Dobro Mesto, Krichas and Movatra in West, Zabava, Cosmodrome and Trevno in North, Cement Factory, Cantra, Volnova, Winery and Milnar in the South and Goroka, Podvosto, Castle and Mount Kreznic in the center area. Among all these locations few are very important one that offers you the highest amount of loots.
Top Loot Locations In Vikendi Map
PUBG Vikendi Map important loot locations offer you the highest quality loots, the map is divided into four regions, Western, Northern, Southern and Center. You can read below and find which the most important places to find loot are.
Best Loot Locations In Western Region of Vikendi:
Dobro Mesto – Important Loot Location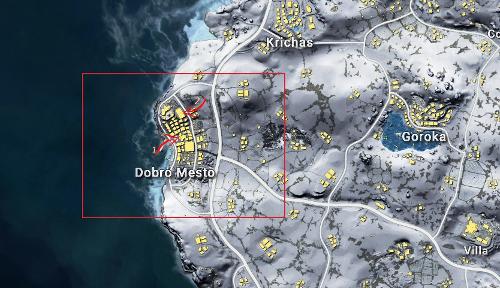 If you are heading west then Dobro Mesto should be your first choice to land, this place has a lot of houses you can explore to get the best loots in Vikendi. Land near the fountain and explore the houses on it right. A lot of loots are inside the houses, you will get Vest, Shotguns, Rifles, etc. Buildings marked with a red arrow in the map are important to look first. The second arrow in the above image takes you to an upper floor of big building which a lot of loot has scattered on the floor and in racks. Keep this a priority if you land in this region.
Krichas – Important Loot Location
Krichas is on the North-west side, another amazing location to find lots of loots in PUBG Vikendi map.
Movatra – Important Loot Location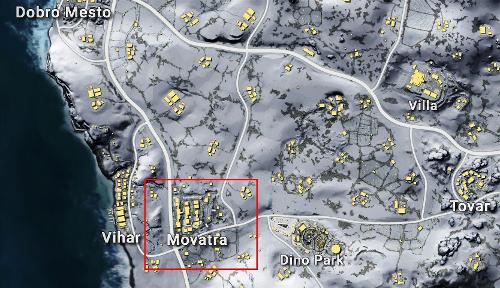 Movtra is located on the South-west side of the map near Dino Park. Explore this region for loots.
The West part is filled with rich areas that offer you high-quality loots, you can explore all three marked locations to increase your chances of winning.
Best Loot Locations In Northern Region of Vikendi:
Zabava – Important Loot Location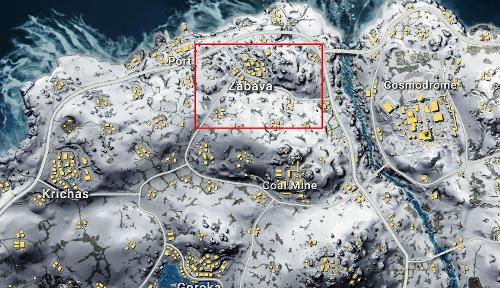 Zabava falls in the Northern region of Vikendi between Port and Cosmodrome. There is an intersection surrounded by buildings, explore both sides.
Cosmodrome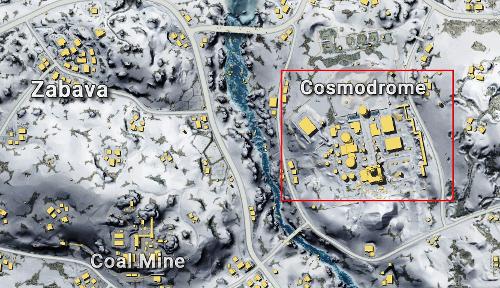 Towards the East, after crossing the bridge if you are walking from Zabava you will reach Cosmodrome. It is a pretty big area to explore.
Trevno – Important Loot Location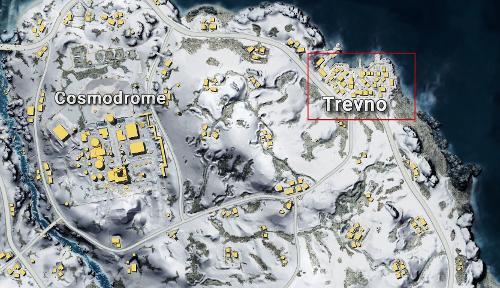 Towards the East End of the map near the sea you can easily find Trevno. There is a bunch of buildings that can offer you really good and high-quality loots.
Among the three regions above Zabava and Trevno are the most important ones, they offers you high quality loots.
Best Loot Locations In South Region of Vikendi:
Cement Factory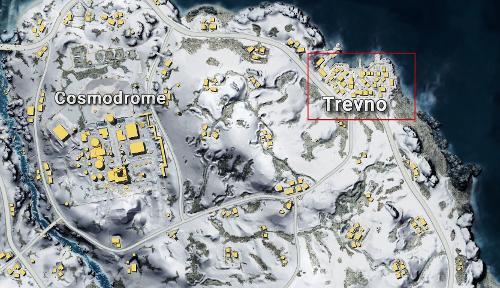 Further down towards the South-East side you will spot Cement Factory. This place is a good destination to explore if you are landing nearby.
Cantra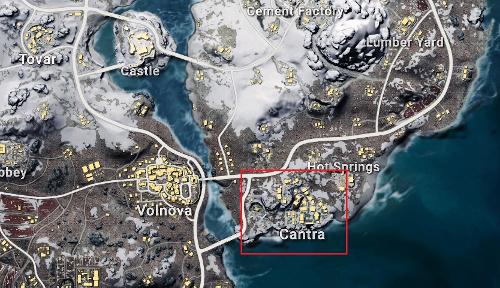 Cantra is a small town located near the seaside in the southeast section of the map. It is pretty easy to spot just follow the road towards the south of Cement Factory.
Volnova – Important Loot Location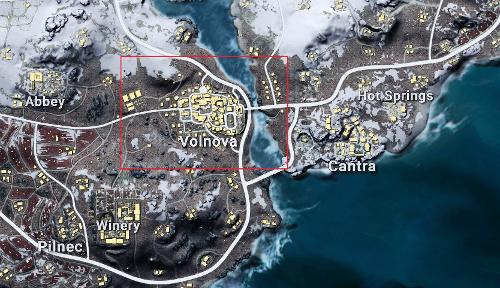 Volnova is near to Cantra, you cannot ignore this region. It has high-quality loots, you can ignore Cantra if you want and visit Vonova first.
Winery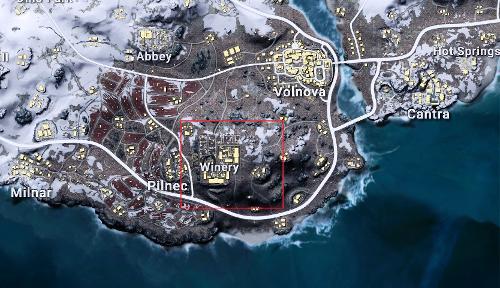 Winery is located on the south end of the map, you can follow the road from Volnova to reach this spot.
Milnar – Important Loot Location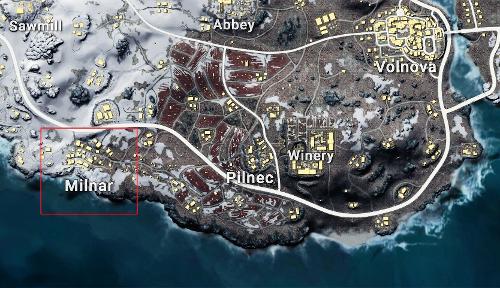 Continue following the end road from Winery and you will reach Milnar another good spot to hunt down some nice loot.
Among all four regions Volnova and Milnar are the most important ones, try exploring these regions first.
Best Loot Locations In Center of Vikendi:
H3 – Goroka – Important Loot Location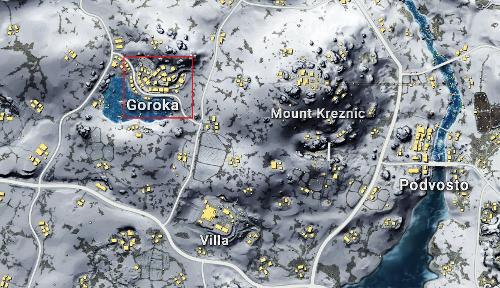 This is place is located on the east side of Dobro Mesto, look for a settlement near a small lake. It is an important location to loot so check all the buildings.
Podvosto – Important Loot Location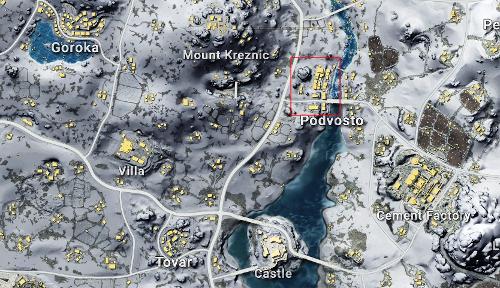 Further towards the east side after crossing Mount Kreznic you will find Podvosto, a small line of a house in this region is near the river. Look into these places for loot.
Castle – Important Loot Location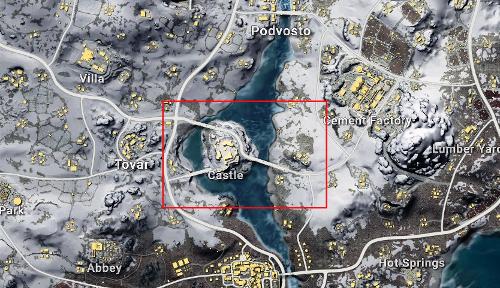 Castle is located on the south of Podvosto and it is an important location to search, it is very easy to locate because it is situated on an island. It is also popular among players so there are max chances if you reach late you will have to fight a sniper.
Mount Kreznic –
I am adding this location in the end, go here if you land nearby. It will give you loot but it is not the important one, there are some building between the mountains.
The center area of Vikendi has more important locations similar to the western region. You can explore Goroka, Podvosto, and Castle, these three have high-quality loots. Remember one thing the location marked Important one is also the riskiest ones, you will be encounter a lot of players heading to these places. So if you land late you can try the less important ones and get decent amount of loot to progress in the game.
For more updates on PUBG you can scan our PUBG Wiki guide which covers tons of topics on the game.