RDR Online Bluewater Marsh Treasure Chest Location Guide
Bluewater Marsh holds some hidden chest in RDR2 Online, similar to Blackbone Forest you have to first get the map from the post office and then you can hunt down the hidden chest that will offer you high rewards. In this guide, you will find the location of all 4 treasure chest scattered in the marshy region Bluewater.
How To Find Bluewater Marsh Treasure
The quest begins after you get the map, you have to visit the marsh lands and watch-out for alligators while searching for chest.
How To Search For The Treasure Chest
To get the map you have to reach Rank 20. Visit the post office and interact with the clerk who will hand over the Treasure Map. Open Satchel and go to the Documents section. You will get the first marker in the swap region. This is where your treasure hunt begins. You can bring your horse but also carry a shotgun to hunt the alligator. Use Eagle Eye to locate the glowing dust.
Bluewater Marsh Treasure Chest Locations
Below are the map locations of each Treasure Chest you can find in RDR2 Online on Blackbone Forest Treasure Quest.
Treasure Chest 1: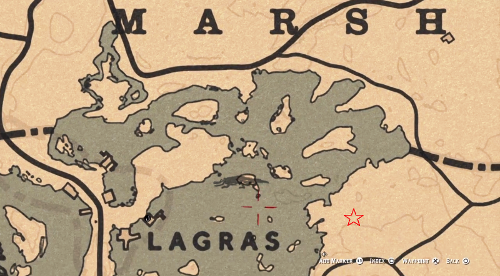 Starting from the leftmost region look in the outskirt of the swamp, find an abandoned wagon and the chest is just below it.
Treasure Chest 2: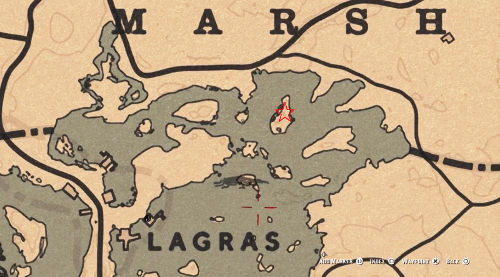 For the second one, you have to walk towards the island marked in the above map image. Use your hunter vision to spot the Gators in the region. Look for a boat.
Treasure Chest 3: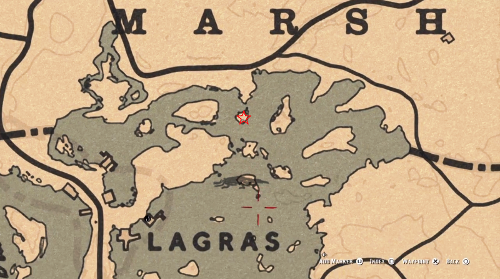 A third one is near the island you found the second chest. Search for a tree stump on the small island.
Treasure Chest 4: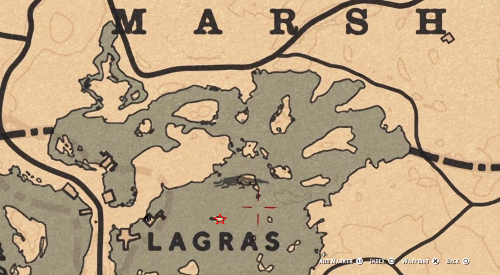 The last one is on a tiny island a bit far from the above location. You have to be extra careful with the alligators in the region. Search the island using Eagle eye to locate the chest.
The only challenge you will face is to find out the alligators, if you tried swimming into the water you will be eaten instantly. The alligators can also be resting on the ground, so do give proper look before opening the chest.
For more similar guides, tips and updates on the game do read our Red Dead Redemption 2 Wiki guide.