The Best Cheap Deals Under $10 from the Steam Summer Sale
It's the most wonderful time of the year.
Summer is upon the northern hemisphere, and that means two things — having to remember to wear sunscreen, and the Steam Summer Sale. Like an old reliable friend, the Summer Sale comes around like clockwork, bestowing ridiculous discounts on hit games and draining the wallets of the unwary. To help it along with its good work, here's a list of some of the best games to snap up while they're on offer for under $10.
Related: The Best Cheap Deals Under $5 from the Steam Summer Sale
The Binding of Isaac: Rebirth – 50% off
One of the early vanguard titles of the now-beloved roguelike genre, The Binding of Isaac is a gruesome and strange procedurally-generated top-down shooter/action RPG with a focus on multiple runs to unlock all its secrets. Rebirth gives the game a full overhaul, with brand new art, a souped-up game engine, and a wealth of other enhancements and improvements. It's available during the sale for just $7.49.
Bug Fables: The Everlasting Sapling – 50% off
Fans of the Paper Mario series will get a lot out of Bug Fables, a turn-based RPG with a familiar storybook aesthetic. Guide your team of three brave bugs through the world of Bugaria in search of the Everlasting Sapling, an artifact said to grant eternal life. With classic Mario RPG-style Action Commands enhancing the combat and plenty of enjoyable platforming and puzzle solving mixed in with the RPG elements, it's a steal at $9.99.
Carto – 50% off
Carto takes the familiar aspect of having a map from many games and turns it on its head. While it broadly plays like a non-violent Zelda game, its main mechanic sees you taking apart and restructuring each level in real time, solving puzzles and unlocking new routes as you find new pieces of the map along the way. Help young Carto find their way back to their grandmother, making plenty of friends and fixing the problems of the world along the way, for just $9.99.
Celeste – 75% off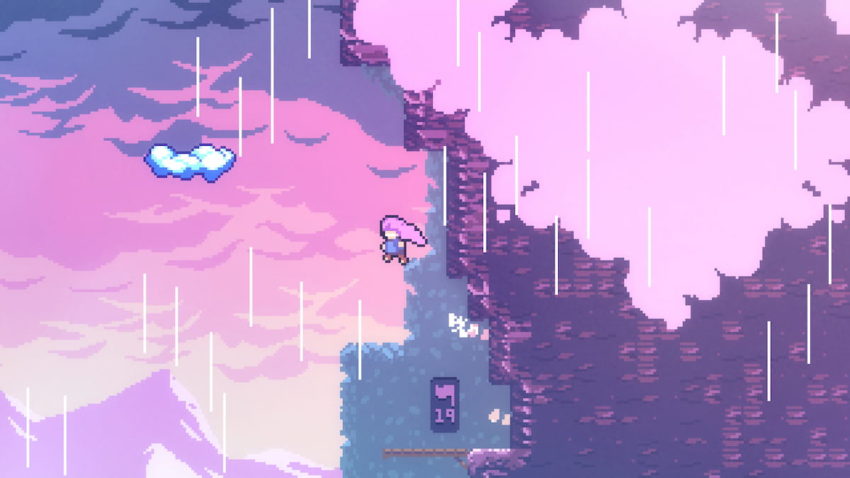 An iconic puzzle-platformer, Celeste is also a tale about dealing with anxiety and depression and coming to terms with who you are as a person. With gorgeous pixel art and immensely tight controls, the game will see players dying over and over again but always willing to give each screen another shot or ten. Go ahead and find your way up Celeste Mountain for just $4.99.
DUSK – 55% off
If you're a fan of classic shooters like Doom but feel like the modern reboots don't look quite polygonal enough, DUSK is the game for you. Directly inspired by classic 90s shooters in both mechanics and visuals, DUSK pits you against cultists and demons in a shower of lo-fi gore. With multiple campaigns, an endless survival mode, and online arena multiplayer, you certainly get your money's worth for $8.99.
Hollow Knight – 50% off
With its sequel coming out…someday, this is a perfect opportunity to catch up on the beautifully challenging Hollow Knight. A vast and sprawling Metroidvania title with a distinctly Soulsborne-esque approach to combat, Hollow Knight is undeniably a visually gorgeous and mechanically impressive game. Latecomers to the game even have the benefit of jumping straight in with all four free content upgrades, featuring new mechanics, questlines, bosses, and rewards. At just $7.49, you owe it to yourself to play this one.
Papers, Please – 50% off
A surprise 2013 hit from indie developer Lucas Pope, Papers, Please might not sound like much on paper. In effect, it's a bureaucracy simulator, sticking you in a booth on the border of the fictional town of Grestin. Things start off fairly simply, requiring you to stamp visitors' passports, but soon more and more arbitrary restrictions come down the pipeline, forcing you to make tough decisions on the spot while risking the livelihood of yourself and your family. It's a strange and thought-provoking game, and more than worth the experience for $4.99.
Slay the Spire – 66% off
The epitome of "just one more run" gameplay. Slay the Spire is a deck-based roguelike that sees you progressing through dungeons, fighting off monsters, and claiming bonuses and abilities. Runs are a manageable length — once you get the hang of things, you can probably get through most of it in 20-30 minutes — but the sheer variety and number of combinations of the different cards, character abilities, and other randomized elements will keep you coming back from more. Near-infinite replayability for just $8.49.
Stardew Valley – 40% off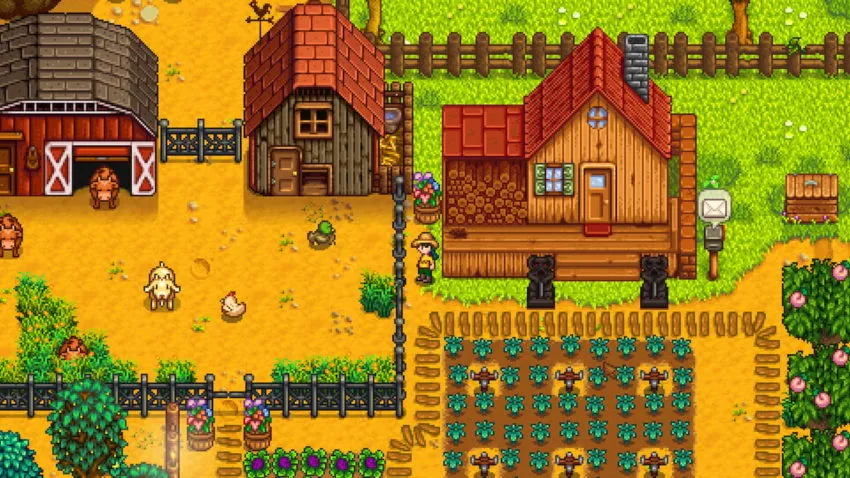 The farming sim to which all other farming sims aspire. Inspired by the classic Harvest Moon series, Stardew Valley is a peaceful little title that holds a remarkable amount of depth. Whether your priority is to make the best farm possible, go monster-hunting in the mines, or woo your villager of choice, chances are that before you know it you'll have sunk dozens of hours into this game. On top of that, it even has a dedicated modding community providing even more content — not bad for $8.99.
The Wolf Among Us – 60% off
Another game with a long-awaited sequel that was recently announced. The Wolf Among Us is one of the best offerings from the beleaguered Telltale Games, and you can still snap it up on Steam. It's a narrative-focused game with quick time events, set in the world of the Fables comics and seeing private investigator Bigby Wolf trying to solve a series of murders. As with all of Telltale's games, your choices matter in this one — especially the choice to pick it up right now for just $5.99.