The best console settings for Apex Legends
Don't lag behind the competition.
Playing Apex Legends on either PlayStation 4 or Xbox One is relatively tricky compared to PC. The graphics quality isn't as strong, and neither are the frame rates. With so much stacked against console players, making use of the correct settings is imperative.
Choosing the right console settings for Apex Legends
In this guide, we'll be going over the best settings to use in the "Gameplay," "Video," and "Audio" sections. We already went over the best controller settings to use in another guide, so check that out if you're curious.
Gameplay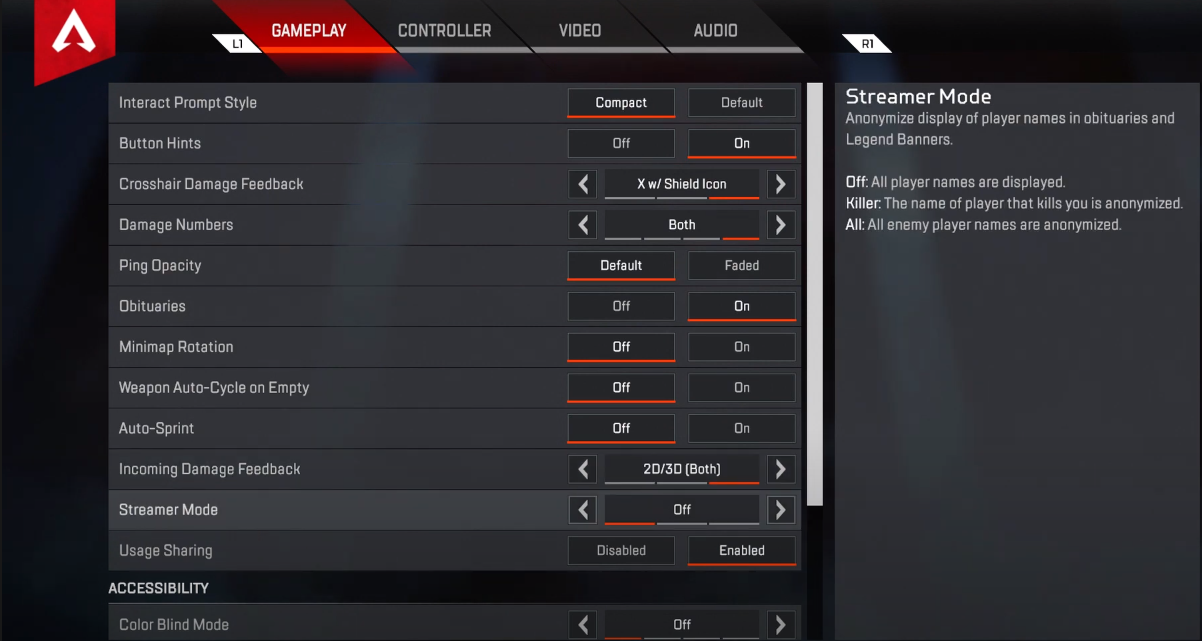 Interact Prompt Style: Compact
Button Hints: On
Crosshair Damage Feedback: X w/ Shield Icon
Damage Numbers: Both
Ping Opacity: Default
Obituaries: On
Minimap Rotation: Off
Weapon Auto-Cycle on Empty: Off
Auto-Sprint: Off
Incoming Damage Feedback: 2D/3D (Both)
Streamer Mode: Off (Unless streaming)
Usage Sharing: Enabled
Color Blind Mode: Disabled (Unless necessary)
Subtitles: Off (Unless necessary)
Subtitle Size: Normal
Enable Accessible Chat Features: Off
Convert Incoming Voice to Chat Text: Off
Video
Field of View: 100
Sprint View Shake: Minimal
Audio
Master Volume: 95%
Sound Effects Volume: 100%
Dialogue Volume: 85%
Music Volume: Below 50%
Lobby Music Volume: Below 50%
Disable Voice Chat: Off