What is the EAZ in Destiny 2 – European Aerial Zone
A new playground for Guardians.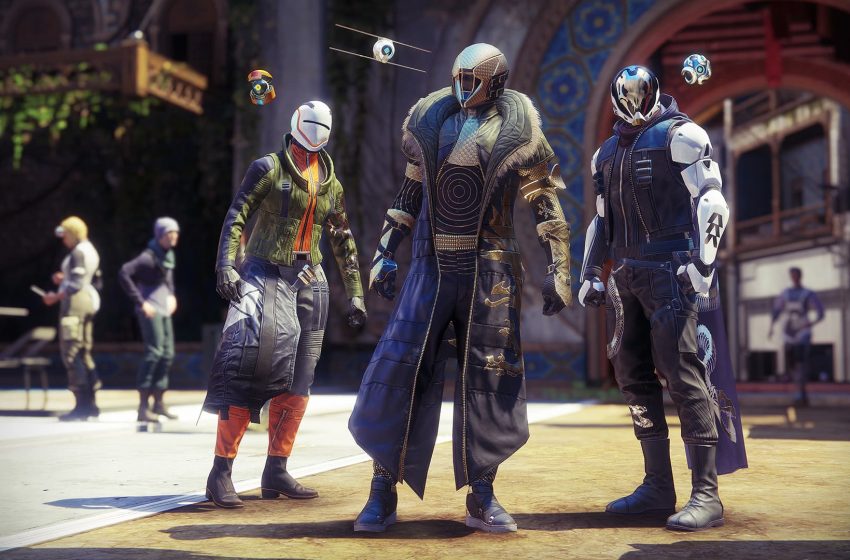 With Solstice of Heroes 2020 returning to Destiny 2, many new players will getting their first taste of this event, and might be wondering what a common acronym, EAZ, means. EAZ stands for the European Aerial Zone, which is only available during Solstice of Heroes.
What is the EAZ?
The European Aerial Zone is a special map that is only available during the Solstice of Heroes event. You can access it by opening your Director, going to the Tower in Destinations, and clicking on the EAZ icon that will be added for the event. Here, teams of three players will take on waves of enemies. You will need to kill as many minibosses as you can in the allotted time, then take out a big boss.
Each day there will be one damage type that is more effective than the others, and this will switch between Solar, Arc, and Void. It is also possible to become elementally empowered, granting enhanced speed, damaging enemies around you, or even going invisible, depending on the buff.
When the big boss dies, a chest will spawn on the map for each of the minibosses you killed, and you will need to get to them before the timer runs out. There can be up to 21 chests in total, and if you open one, your teammates will also get that loot, so you can split up to make sure you get them all.
The EAZ is filled with different types of enemies that you will need to kill. Previous years have included Prismatic enemies, that we assume will return this year. These can be defeated and will grant a powerful buff, fully charging your with the day's element status.
This is just a brief breakdown of the EAZ based off how it played in previous years. The event will begin on August 11, and we will update this guide when it goes live if there are any changes.