When is the release date for Tiny Tina's Wonderlands Molten Mirrors DLC?
A new challenger approaches.
The developers at Gearbox have kept a pretty consistent schedule with the DLC releases for Tiny Tina's Wonderlands. The third DLC for the game called Molten Mirrors is sure to bring in new weapons, a fun boss fight, and a new dungeon-style area to test your skills. Just like Coiled Captors and Glutton's Gamble, this DLC is sure to offer a good experience for you to enjoy.
When is the Molten Mirrors release date?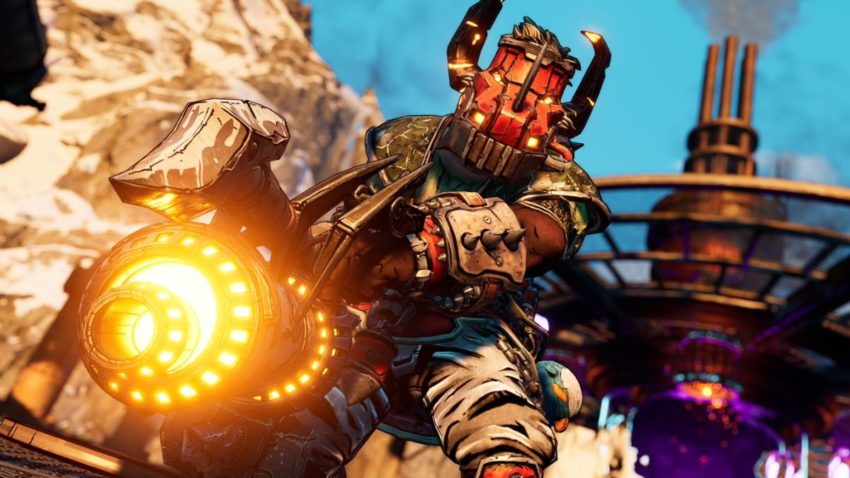 The release date for the third DLC of Tiny Tina's Wonderlands is set to release on June 23 with a new boss, a new dungeon, and more fun weapons for you to test out. This release date is consistent with the last two DLC releases which happened on April 21 and May 19. Following the release, you can expect the boss, named Fyodor, to change and get more difficult. This will go on for three weeks after the DLC releases just like the Coiled Captors and Glutton's Gamble DLCs.
Related: How to beat Imelda the Sand Witch in Tiny Tina's Wonderlands – Glutton's Gambit DLC
Another boss and more items
Fyodor will use a weaponized throne to battle you when you reach his boss fight. For defeating the boss, you will unlock new weapons and items that can be obtained from the Wheel of Fate in Dreamveil Overlook. As time progresses, you will be able to unlock more gear by defeating this deadly foe. Here are the items you can obtain each week from the boss.
Week One

Stab-O-Matic gun
Lovestruck Beau spell
Greed Warden melee weapon
Petty Tantrum melee weapon
Protagonizer amulet

Week Two
Week Three
Week Four
Remember, you will need to defeat the previous version of the boss to unlock the new gear and new version each week. This means that if you want to fight the week two variant of Fyodor, you will need to beat the week one variant.