Marvel's Spider-Man Silver Lining DLC Adds 3 New Suits, Image Out
Silver Lining is going to be the third chapter of Marvel's Spider-Man DLC called The City That Never Sleeps. Ryan Smith, Game Director at Insomniac Games via PlayStation Blog announced the release date of the Silver Lining chapter, and also shared a teaser trailer which features Silver Sable, and our hero Peter Parker/Spider-Man.
​
In Silver Lining, Sable objective is to reclaim her stolen Sable Internation Tech. This time around Spider-Man has to rely on some of the unlikely allies in order to keep the New York City safe from Silver Sable because NY Police Chief Yuri Watanabe is on an administrative leave following her exploits against Hammerhead.
Silver Lining will also give players a chance to unlock three new Spider-Man suits: Cyborg Spider-Man, Aaron Aikman, and Into The Spider-Verse Suit. You can take a look at all these new suits below.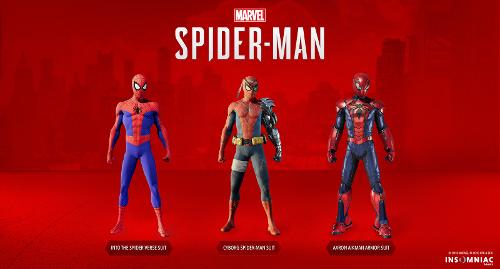 Silver Lining DLC will launch on December 21. It is already up for pre-order on PlayStation Store, carries a price tag of $9.99. If you haven't tried any of the post-launch DLC content of Marvel's Spider-Man then you can get The City That Never Sleeps bundle (features all three chapters) for $24.99.
Enjoy the teaser trailer of Silver Lining DLC below.