The best curved gaming monitors (mid-2020)
If you are looking for a new gaming monitor be sure to consider these.
Curved gaming monitors are more than just a gimmick when compared to the traditional flatscreen monitor. The curved monitor's purpose is to wrap around your field of view, allowing you to see more of the display at a glance, reducing the need to shift your focus to different parts of the screen. Here are some of our favorite gaming monitors on the market to help ensure you have the absolute best viewing experience for your gaming.
With a really nice 21:9 aspect ratio and 3,440 x 1,440 resolution, this Alienware monitor will make you feel good about your games. The display covers 98% of the DCI-P3 color space and a 120Hz refresh rate with 2ms response time to ensure you are not being left behind on the battlefield.
The specs on this MSI monitor are better on paper than the Alienware above. With a 165hz refresh rate, 32-inch screen, and a 1 ms response rate, it's hard not to fall in love with it. The reviews are overall positive. As mentioned above, it is prone to pixel problems. I've dealt with MSI monitors. They're decent, good picture quality and sturdy build. It did suffer some display problems after a year, which seems to be a theme with MSI brand monitors.
This thing is a beast. With a full 49 inches of HD goodness to envelope your eye sockets, you'll be thoroughly entranced in the game in no time. This one has 144hz and an "eye care" feature that your retinas will thank you for. If the price is too high or the size too big, it comes in other sizes.
Contrasting the one above, the AOC brand monitor is a nice, budget-friendly alternative. It's only 24 inches but does have bigger options. I almost listed a newer brand, Sceptre, in its place, but this one has 144hz compared to the 75hz of the Sceptre. Be ready for some pixel issues with this one. Your monitor choice will come down to features. Do you have space and money for the 49-inch monitors? Or do you need something smaller like the AOC monitor? Whatever your needs, one of these will suit you.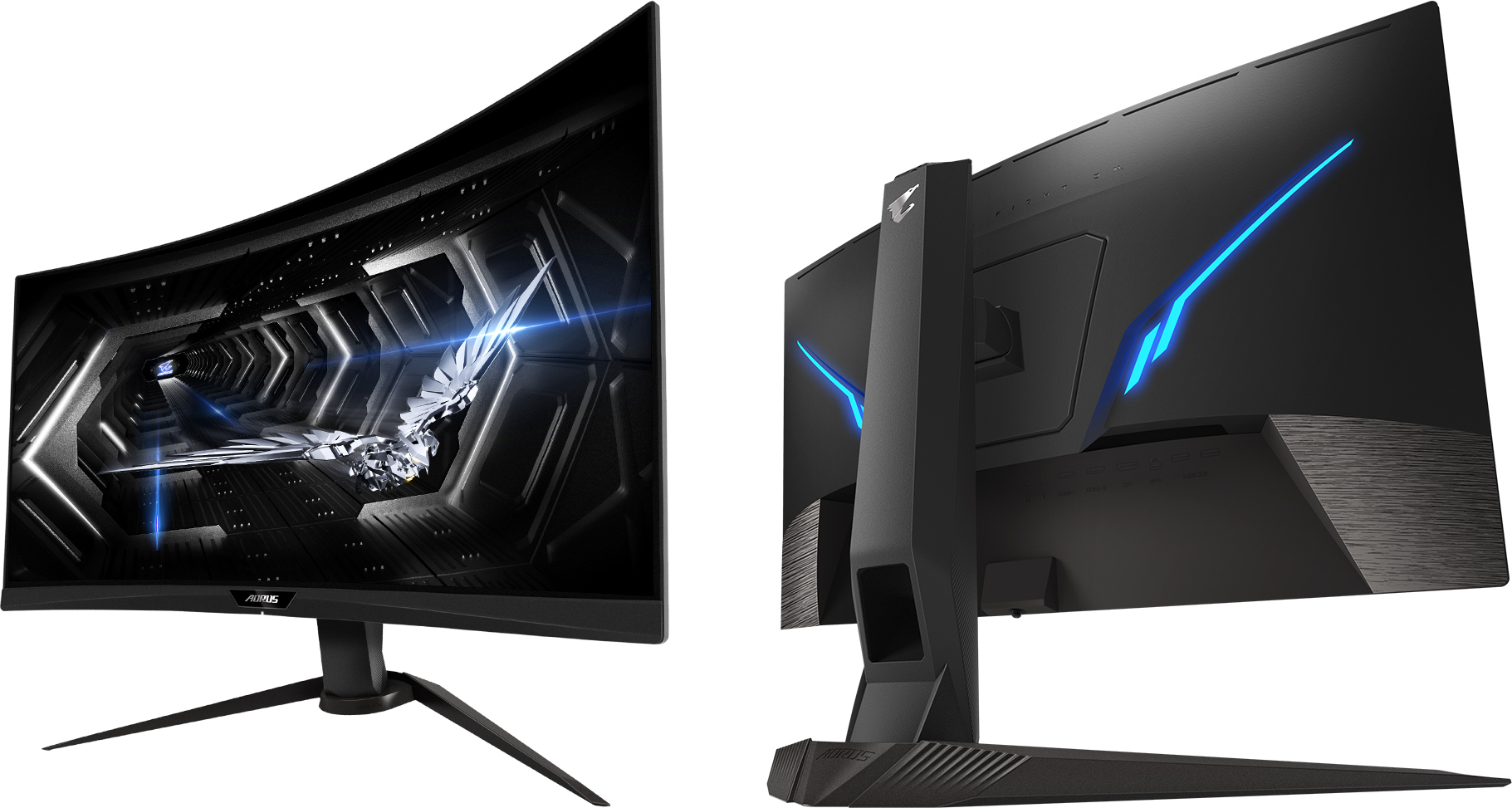 The Gigabyte Aorus CV27Q features a 2,560 x 1,440 VA panel to go along with hitting a refresh rate up to 165Hz. This 27-inch panel and 1440 resolution will help you see every detail of your favorite games along with high frame rates helping your performance.
For one of the absolute largest monitors on the market, you can grab this 49-inch, 32:9 aspect ratio monitor. It might be a little more expensive than other choices on this list, but owning this mammoth will remove any need for multiple monitors in your setup. It won't be for everyone, but the CRG9 is a great pick for streamers or anyone who use their computer for multiple uses at once.
This monitor is a great choice for the gamer working on more of a budget. It may have a lower price tag, but this 32-inch screen comes with a 144 Hz refresh rate and 2,060:1 contrast. Unfortunately, you are not getting any 4K resolutions out of this monitor. The lower price tag means you are stuck with a 1080p monitor, but it performs well for what it is.
Gamepur may receive compensation on some purchases made via links in this article.